BMW, M-POWER SCREAMS FOR DRIVING GLOVES
DRIVING A BMW REQUIRES DRIVING GLOVES
The mighty M power division of BMW, a beloved segment of cars with very loyal customers.
Not a coincidence many of our customers who own a BMW M Power chose to drive in Style, with our driving gloves.
BMW M GmbH(formerly BMW Motorsport GmbH), is part of the BMW car manufacturer. BMW M, also known as M Technique or just "M". It was initially created to ease the racing program of BMW. Currently, it is mainly involved to develop sports editions of regular cars of BMW.
BMW is a brand that is known for taking risks and moving off the paved roads. Can you still remember the E61 and E65? The opinions those receive were immense, not to talk about the recently launched 3-series. But ... when the M-power divisions start to get involved, all opinions are changing.
It's maybe because of this exact reason, that BMW M drivers are different. To gain opinions, good or bad. They do love to stand out of the crowd and do it preferably in style, with OPINARI Driving Gloves.
For years, there's been some confusion as to the origins of the M Division's colors. This is surprising, considering that there may not be a more famous color combination in the entire automotive industry than BMW M's three red, blue and bluer-colored stripes. During the process of creating the M divisions logo, BMW needed sponsors. Texaco(the petrol station) became the one, hence the red part of the M logo. A light blue stripe opposite the red strip represents BMW, the same color featured in the BMW logo. The purple blueish color, which can be found between the light blue and red is there because of a transaction color.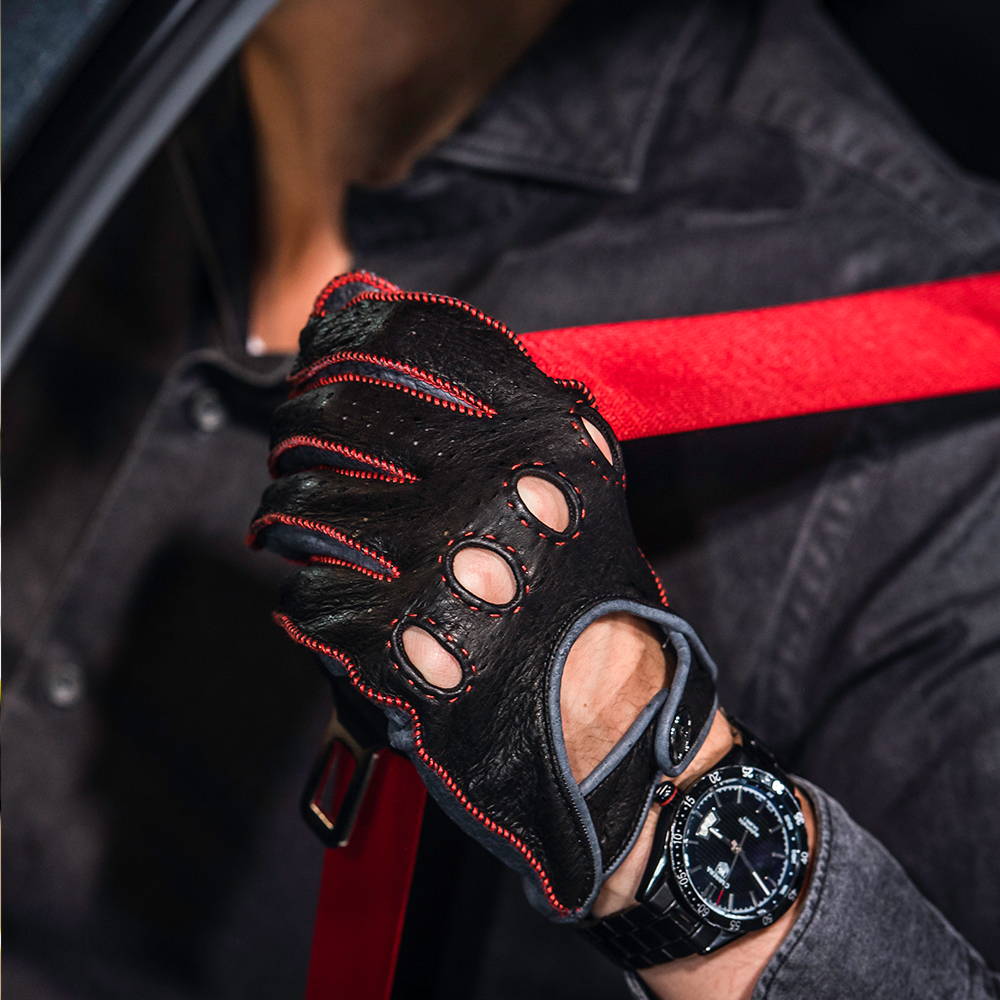 azzurro BLUE DRIVING GLOVES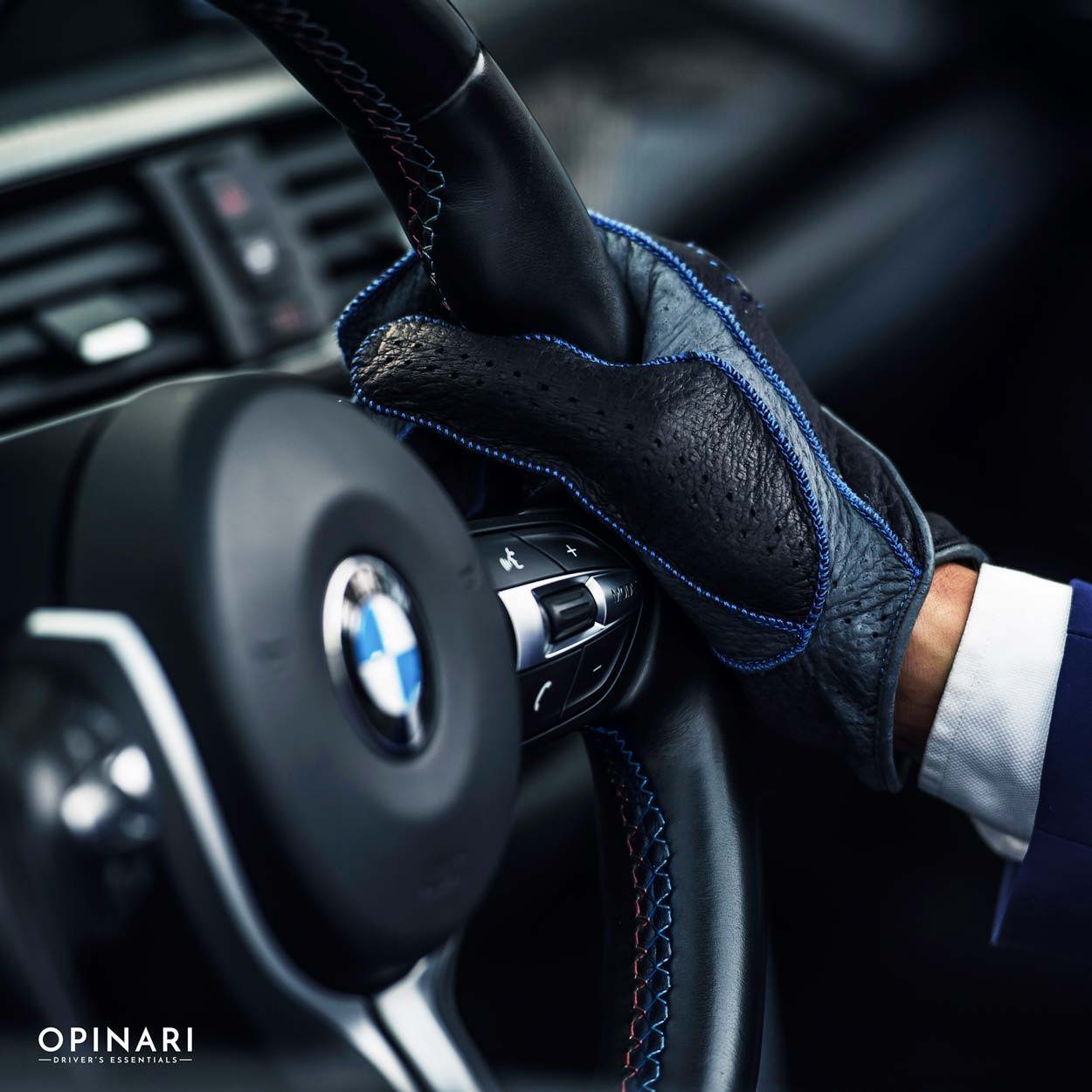 AZZURO BLUE DRIVING GLOVES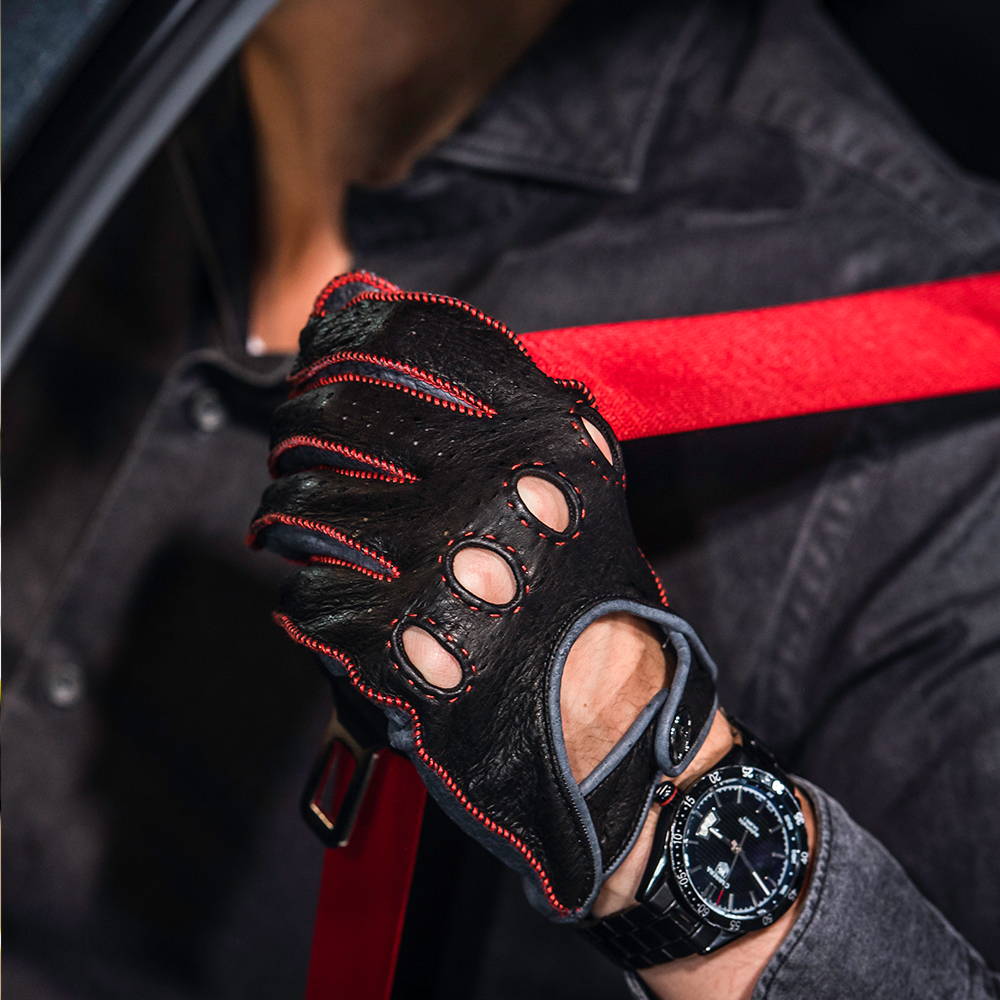 RED ROSSO ACCESO DRIVING GLOVES
Over time, the /// M logo changed a little, whereas the most important changes were the purple turning into a dark blue color.
This is for us, as driving gloves producers, a good change. We are now able to provide matching driving gloves to the M power logo in either one of those three colors, or we are even able to provide a pair of driving gloves in all of the colors.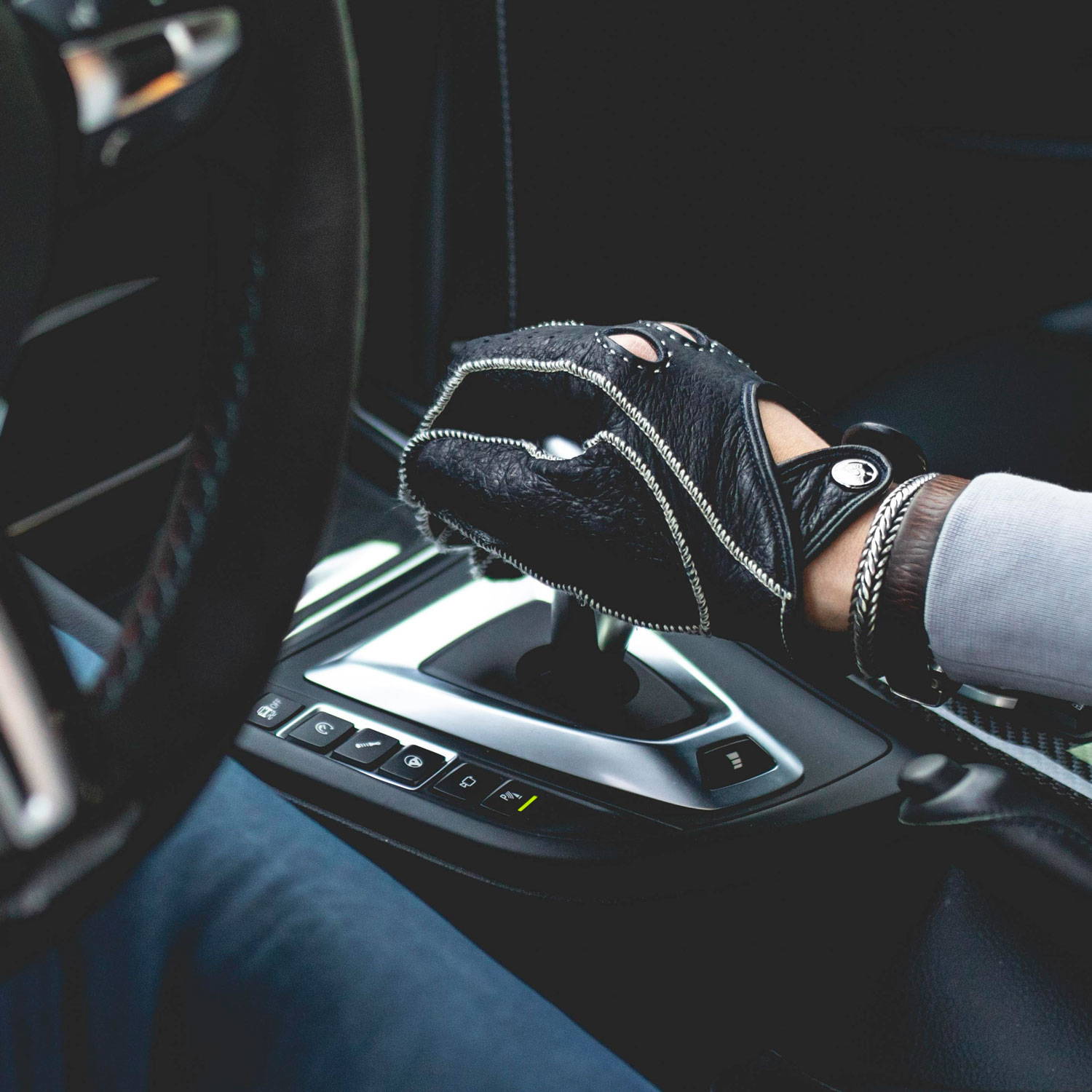 rosso acceso red driving gloves
diablo giallo yellow driving gloves
a perfect matching pair of driving gloves
And even though the many exterior/interior colors, OPINARI is usually capable of providing the perfect matching pair of driving gloves for your BMW M-power. Our bespoke custom-made driving gloves service makes that a customer can pick their color combination to their satisfaction. And if our configurator isn't sufficient enough, you can always use our form to fill in your car details and let us design a pair of bespoke driving gloves for you. We have also taken into account with your touchscreen and to be able to use these during your drive because we offer the possibility to order fingerless driving gloves enabling you to still operate a touchscreen.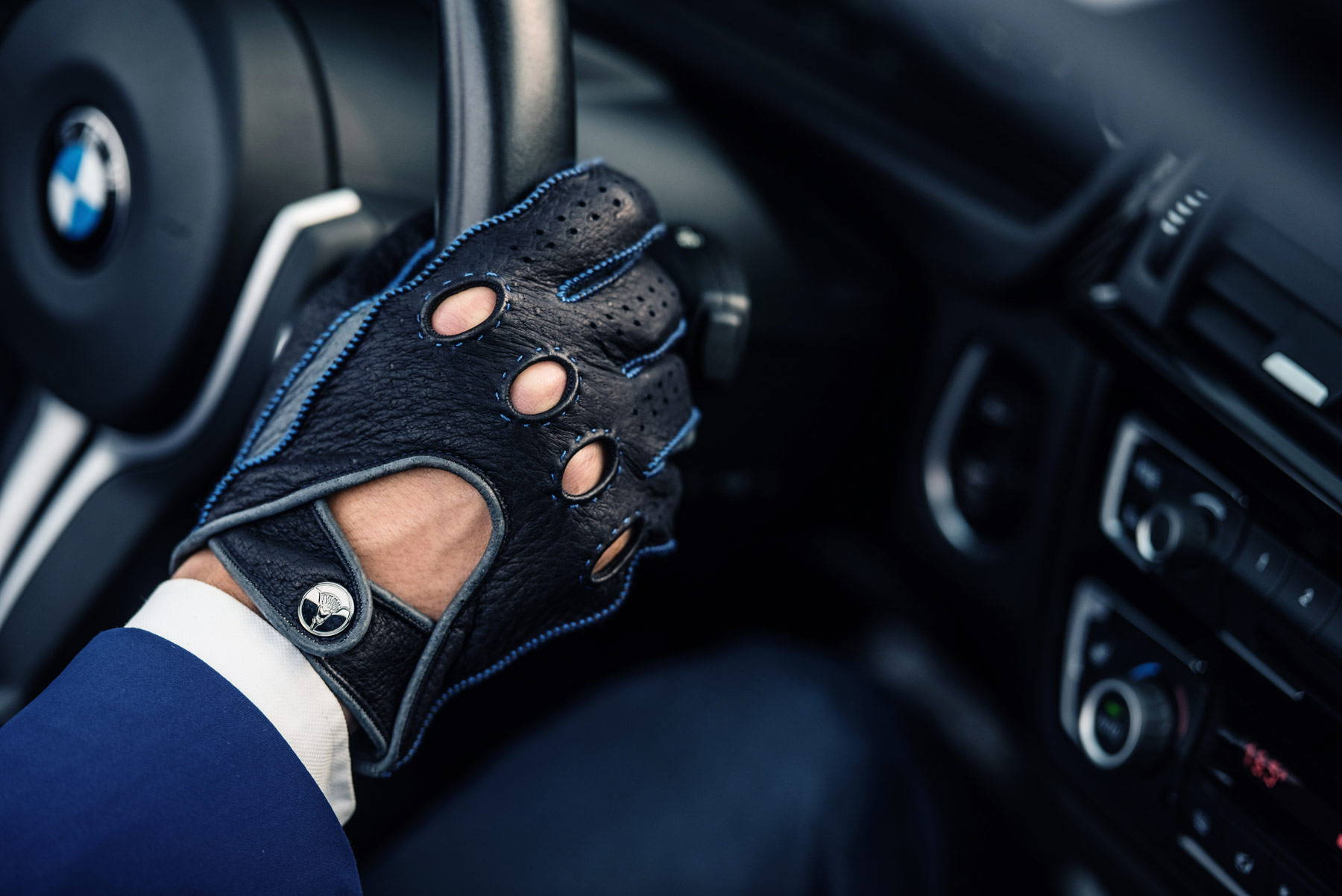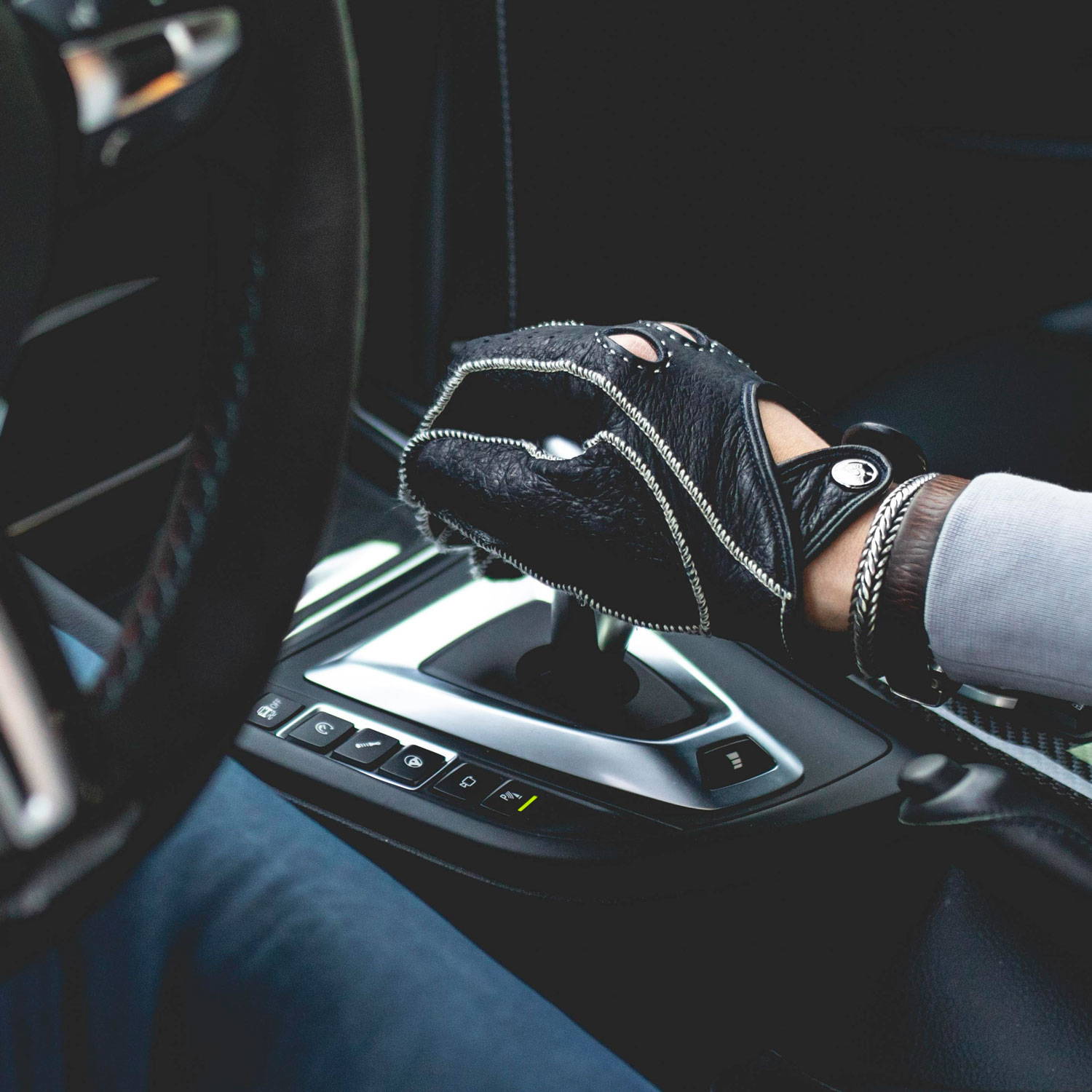 PERLA BLU BLUE DRIVING GLOVES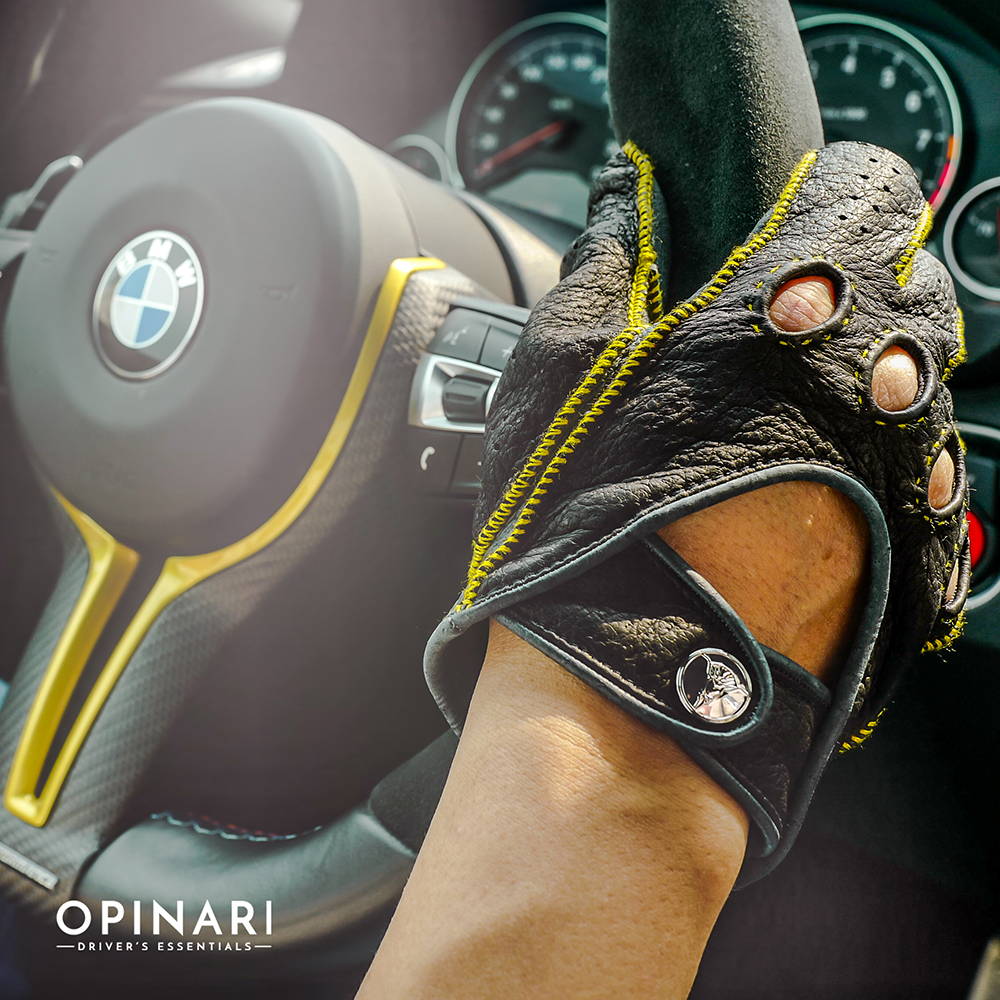 Diablo giallo DRIVING GLOVES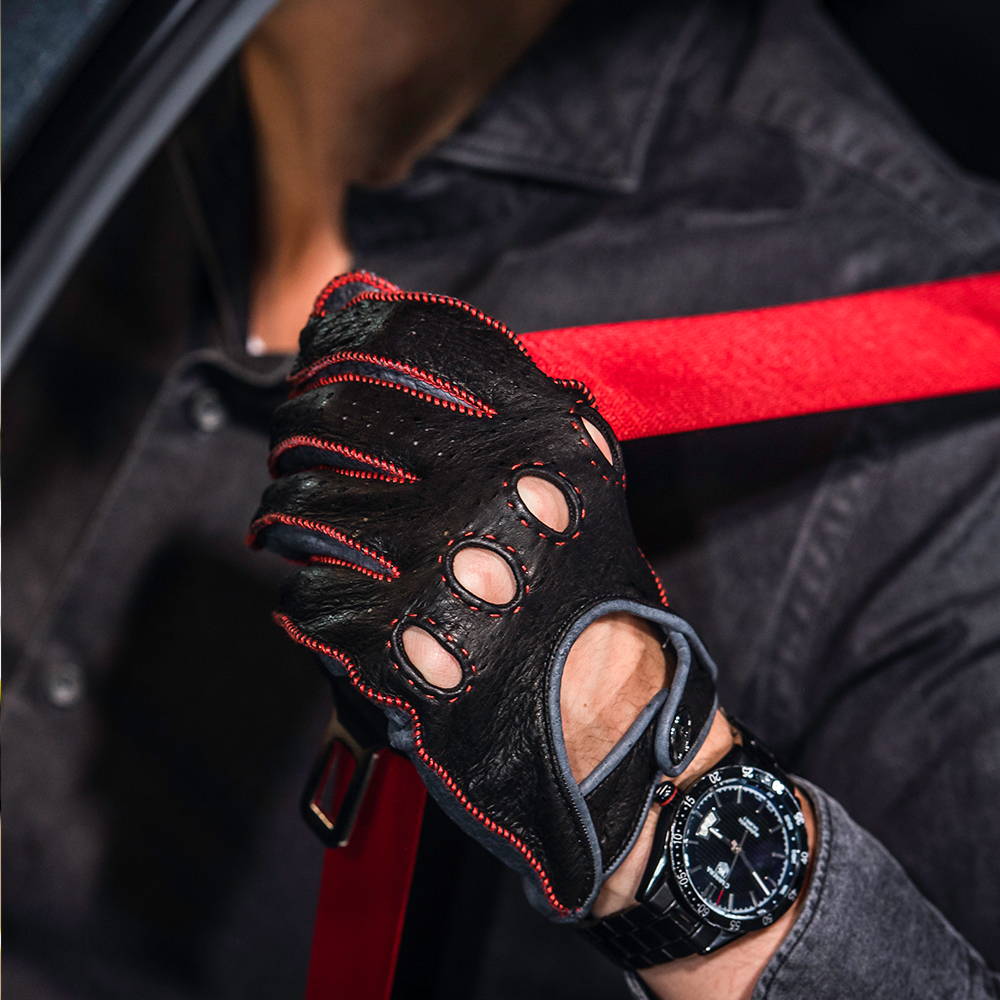 ROSSO ACCESO DRIVING GLOVES
BLUE, RED OR WHITE ... M-POWER
If you can't wait for your custom-made pair of driving gloves, our standard driving gloves collection offers you enough combinations that will match your BMW M-power. What to think about our
Azzurro Blue Driving
driving gloves series, a nice fit with the matching blue details of the M-power badge. A similar story counts for the
Rosso Acceso
red driving gloves. Often BMW M series got equipped with red calipers, hence a dream combination. By the way, our recently launched
RoadTripper Bags.
We are happy to see a lot of BMW M drivers are moving towards OPINARI driving gloves. In our opinion, a good grip on the M steering wheel is essential so let's expand the M-family!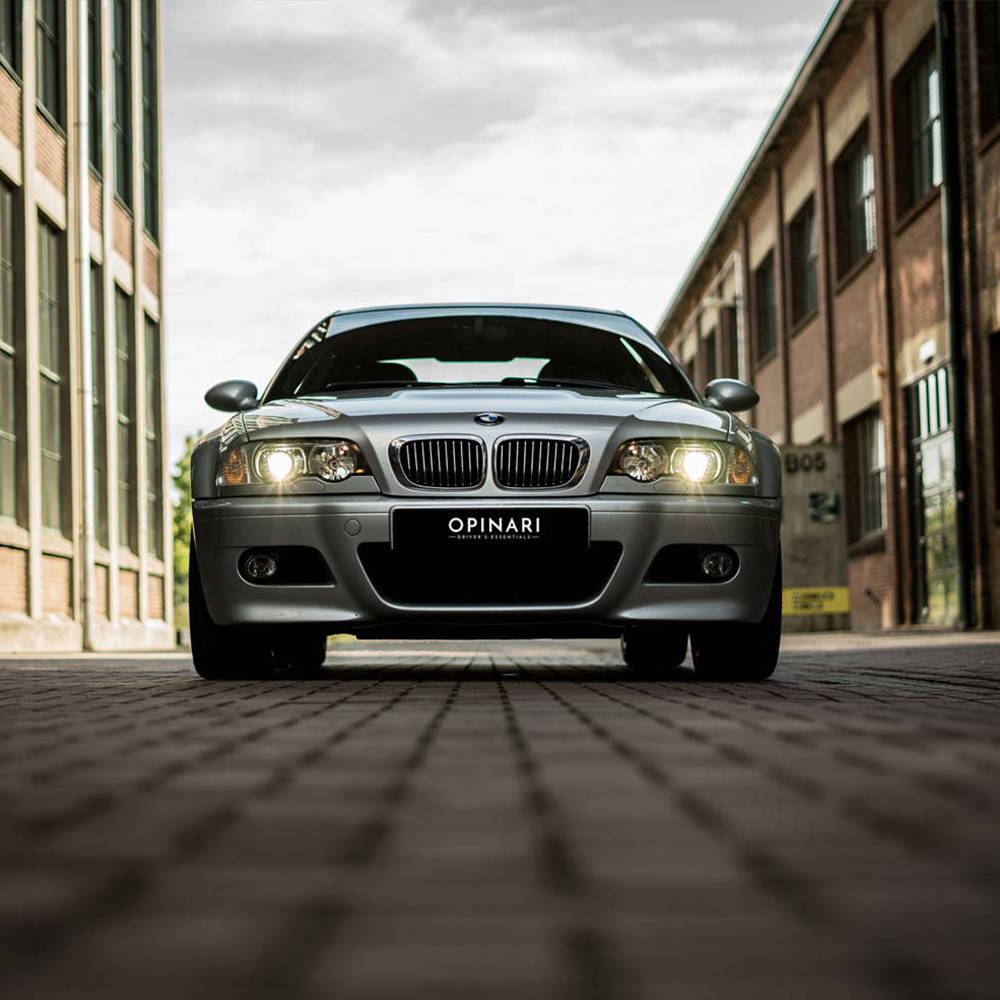 are you convinced?
Check out our collection