"custom driving gloves service"
handmade in italy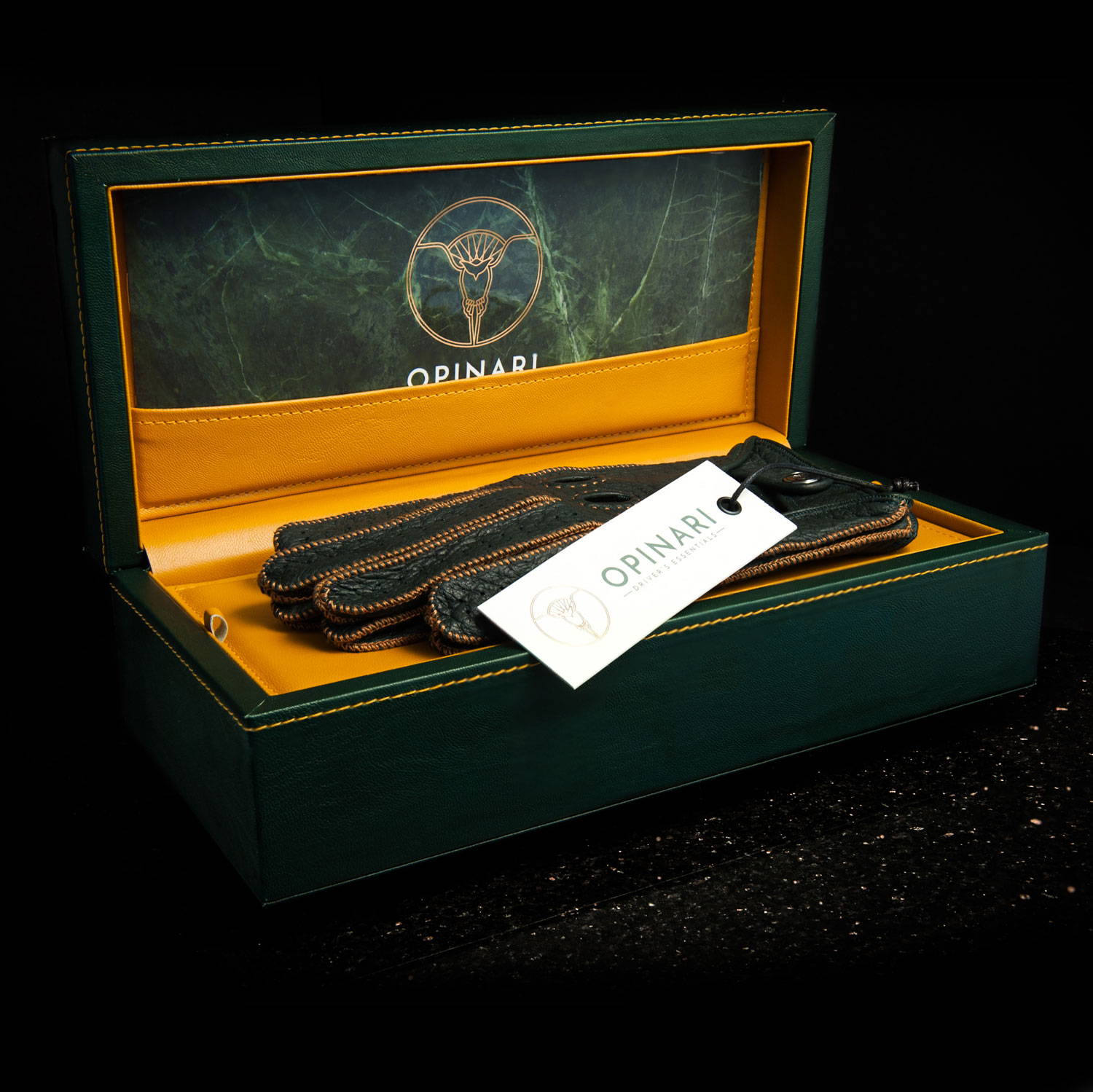 let's make a unique design together ...
We are doing our utmost to design driving gloves collections for every kind of car, but sometimes ...a car has just such a unique color combination that our collection isn't supportive enough. But ... since we like to satisfy all of our fellow car community members, we launched the:
"custom made driving gloves service"
Offering you the ultimate freedom in creating your ultimate pair of driving gloves. And to add up, we press your own initials in the Essentials Case.
So no more excuses, it's time to step up your driving game!
prices starting from


EUR 445,00.-
(depending on your requirements).
Pick your own colour combination

Velocity or Time honoured design

Full fingers or fingerless

Made from the finest Peccary leather

Handmade in Italy, by artisans

Essentials Case + your own initials

Certificate of authenticity
allow us 4-5 weeks to produce
Your custom made order.
great, you are still here
To make both of our worlds a little easier and to fully understand your needs, we ask you to fill in the form below.
It would make great sense if you can also share the car's make + model and the color combination of hers, so we can help you think aswell. If you already have an idea, skip these questions and just share it with us! Let's get started!

extend your drive experience,
wear opinari