Challenge us to come up with that special and unique gift or product for your clients.
Combining the philosophies of your brand and ours will result in a unique product that contains your DNA and our product expertise. Let us help you in boosting your customer experience and create a product together that takes your clients back to the incredible experience they had with your brand.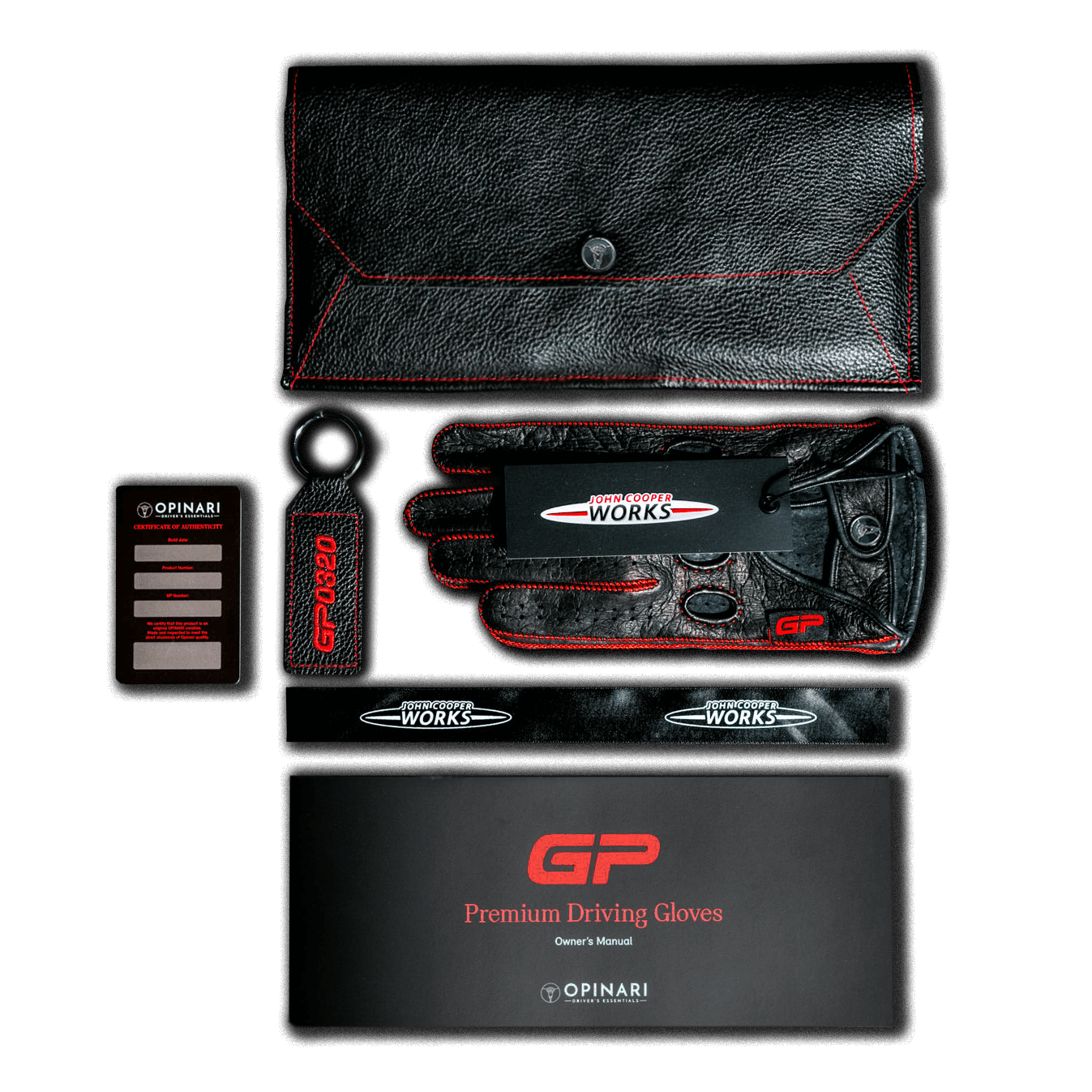 MINI JOHN COOPER WORKS X OPINARI.
OPINARI - DRIVER'S ESSENTIALS partnering up with none other than MINI John Cooper Works. A collaboration between two great brands with a passion for refinement, speed, and details.
Every MINI John Cooper Works model embodies the essence of motorsport.
Introducing the MINI John Cooper Works GP - the fastest, most powerful MINI ever built.
An unbelievable hot hatch with outstanding looks & performance.
It was an honour and we are thankful when MINI Australia asked us to come up with a pair of driving gloves matching the MINI John Cooper Works GP like no other.
The collaboration of two high-end brands resulted in a unique gift that was handed out by Automobili Lamborghini to their special clients.
The Diablo Giallo driving gloves are inspired by the Lamborghini Diablo, instantly a great matching design to the prestigious Lamborghini brand. The Essentials case is provided by a custom-made insert, logo embossing of the divider, and a ribbon with a golden logo print.
A gift to bring back the memories of the clients of Automobili Lamborghini.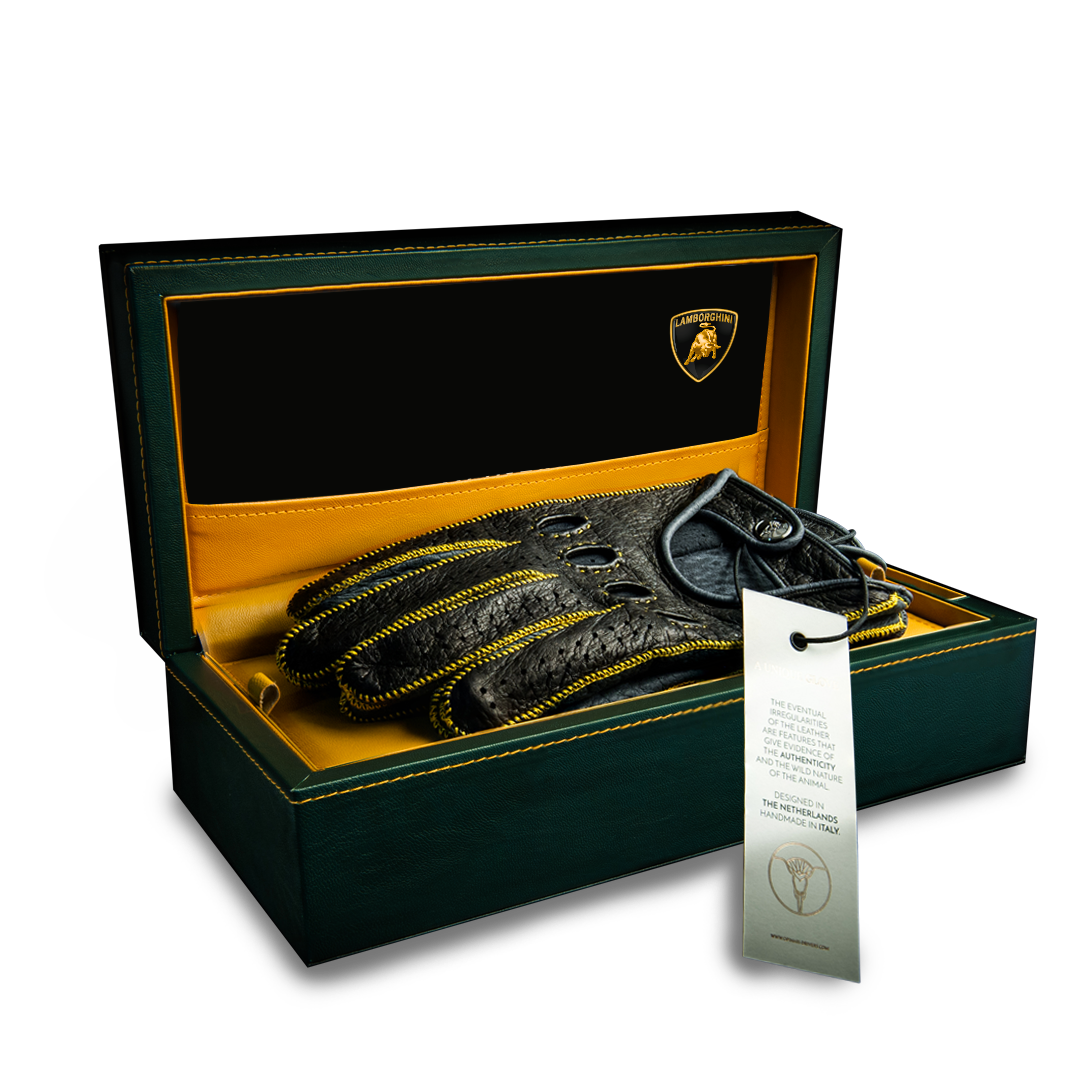 the difference between something good
and something great is attention to detail.
Each of our products is handcrafted and put through strict procedures to match the OPINARI philosophy. All of our products are inspired by the automotive industry and went through an extensive design process to translate car characteristics into unique creations, unmistakable supporting your personal car lifestyle.
Designs and products that are unique, from the highest quality and long-lasting finishing gradation. Handcrafted, whereby respecting the traditional sustainable methods, by the very best artisans in Italy to make sure we exceed your expectations.