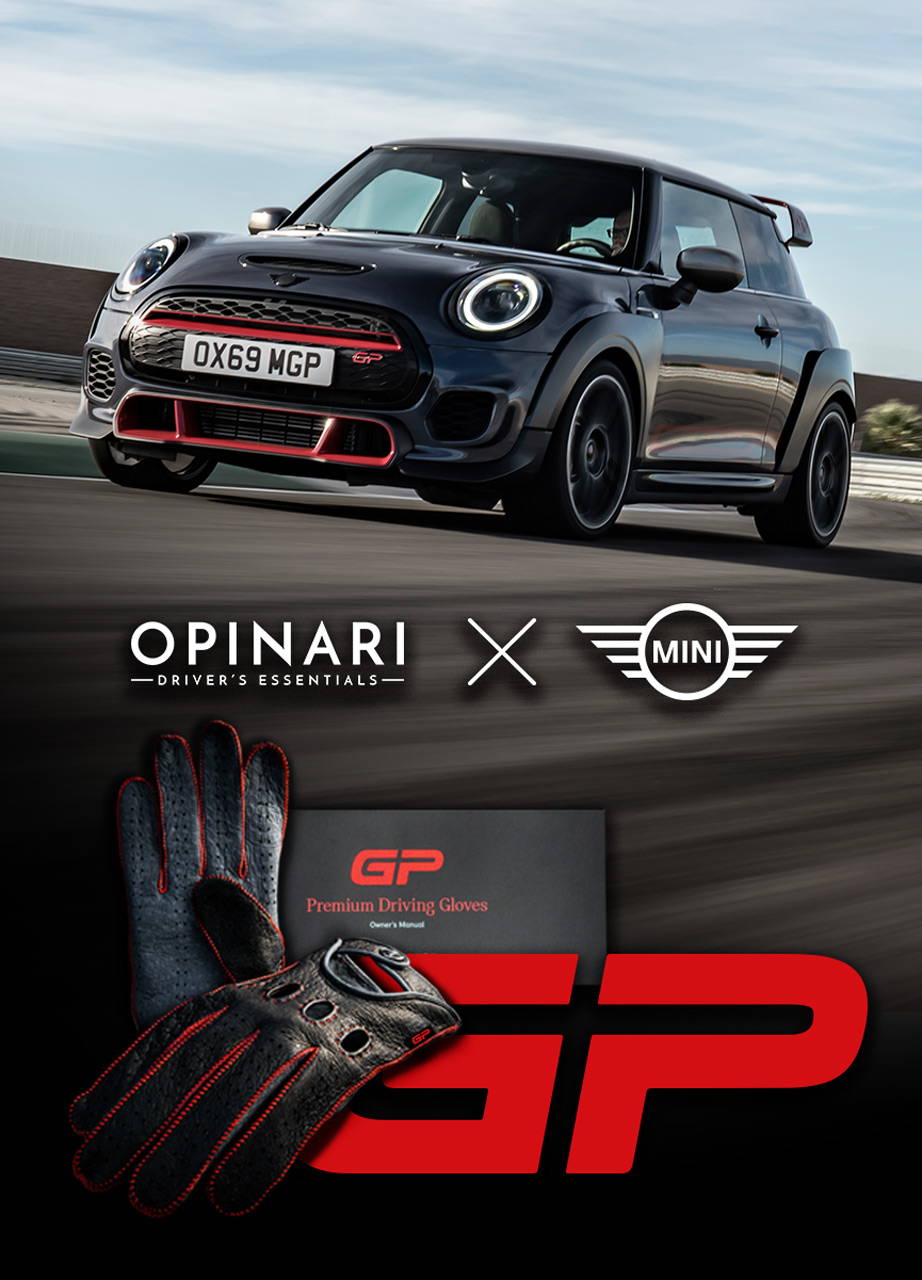 DRIVE BETTER. DRIVE IN STYLE.
DRIVE A MINI JOHN COOPER WORKS GP.
We can share the great news of OPINARI - DRIVER'S ESSENTIALS partnering up with none other than MINI John Cooper Works.
Every MINI John Cooper Works model embodies the essence of motorsport.
Introducing the MINI John Cooper Works GP - the fastest, most powerful MINI ever built.
An unbelievable hot hatch with outstanding looks & performance.

It was an honour and we are thankful when MINI Australia asked us to come up with a pair of driving gloves matching the MINI John Cooper Works GP like no other.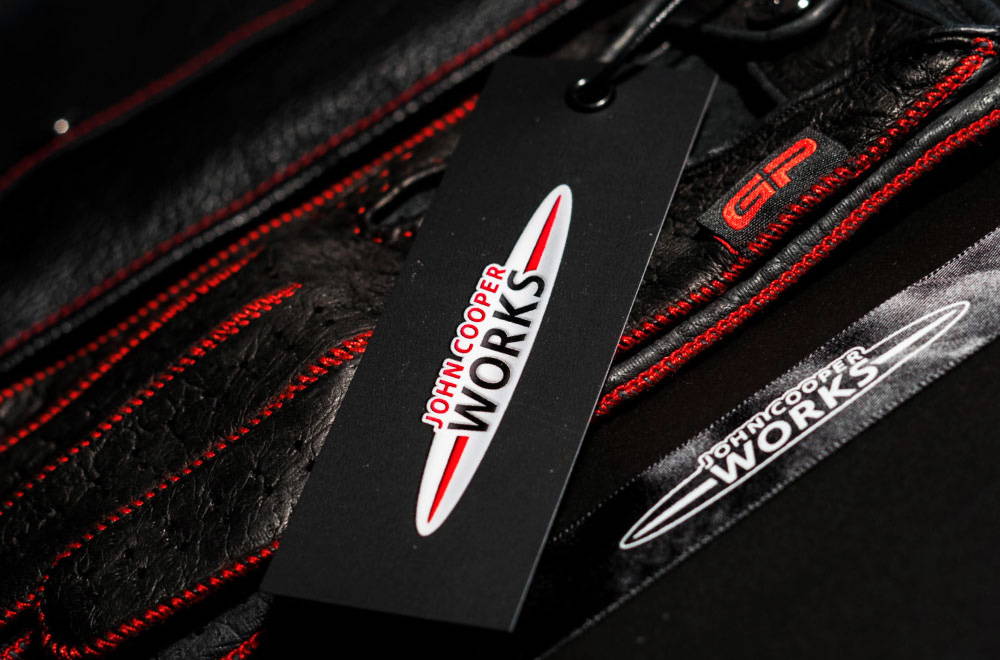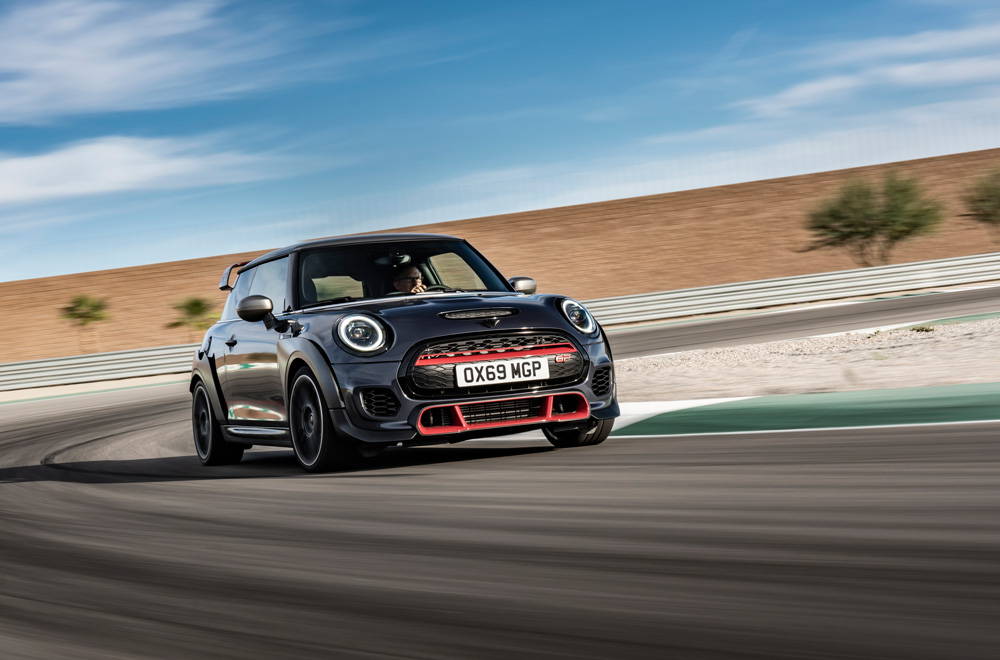 ENGINE POWER OF 225 KW/306 HP.
To come up with a product which is just as special as the MINI John Cooper Works GP we went back to the drawing board. We have tried many colour combinations but it seemed our Italian handcrafted Rosso Acceso Driving Gloves matched this hot hatch.
The Black Peccary leather Top, Grigio Grey Palm along with the red outside stitching are without any doubt the perfect match for the MINI John Cooper Works GP.

Nonetheless, the driving gloves didn't stay untouched, to stay in line with MINI John Cooper Works, we "tuned" the Rosso Acceso series with the GP-label on the left driving glove and corresponding GP build number embroidered on the right driving glove.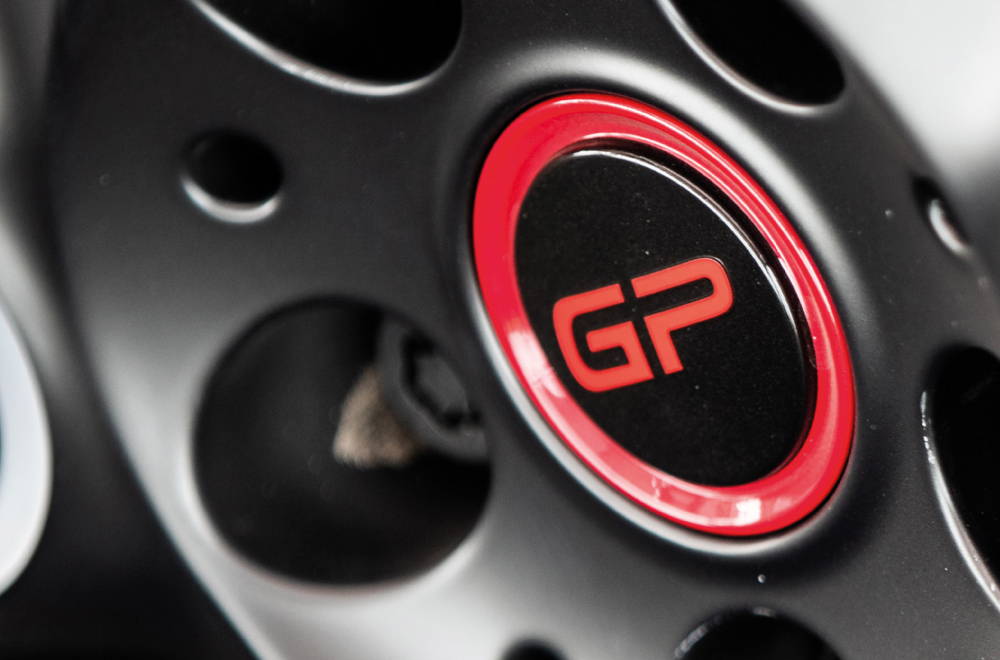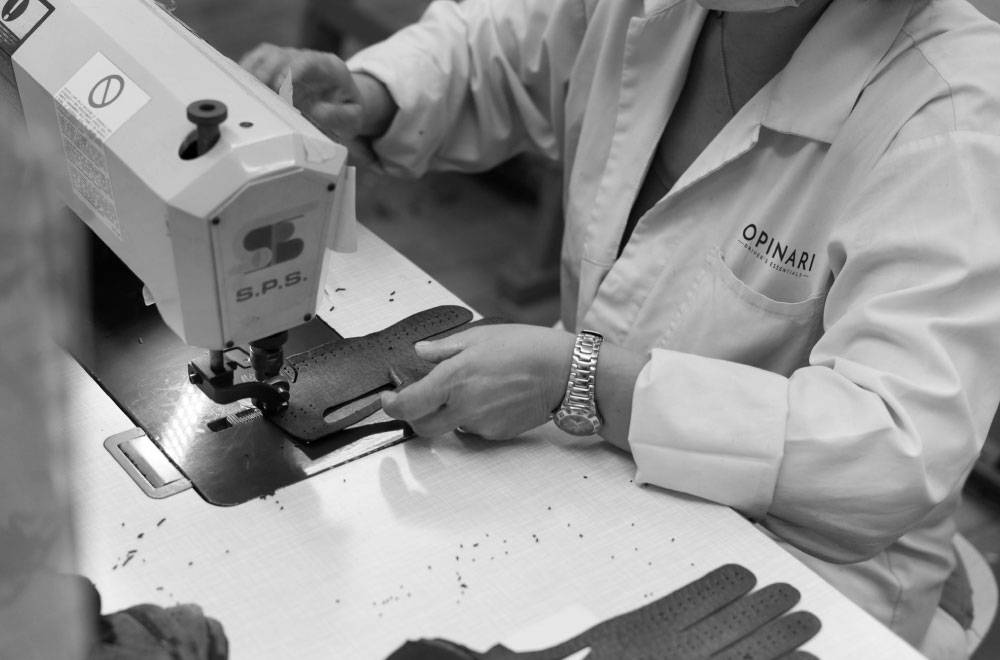 0-100 KM/H in 5.2 seconds.
Special driving gloves are in need of a unique way to be presented. Even though we have our Essentials Case, we present the GP - Driving Gloves in a new way: introducing the MINI Pouch.
A specially developed pouch that offers space for the MINI John Cooper Works GP Driving Gloves and other utilities. Fully handmade of Italian grained leather and stitched together with a matching red thread.
The Pouch has been embossed with the MINI logo on the back and the GP-logo on the divider on the inside. Finished with our OPINARI press button, this Pouch is a perfect fit for the MINI John Cooper Works GP's glove box.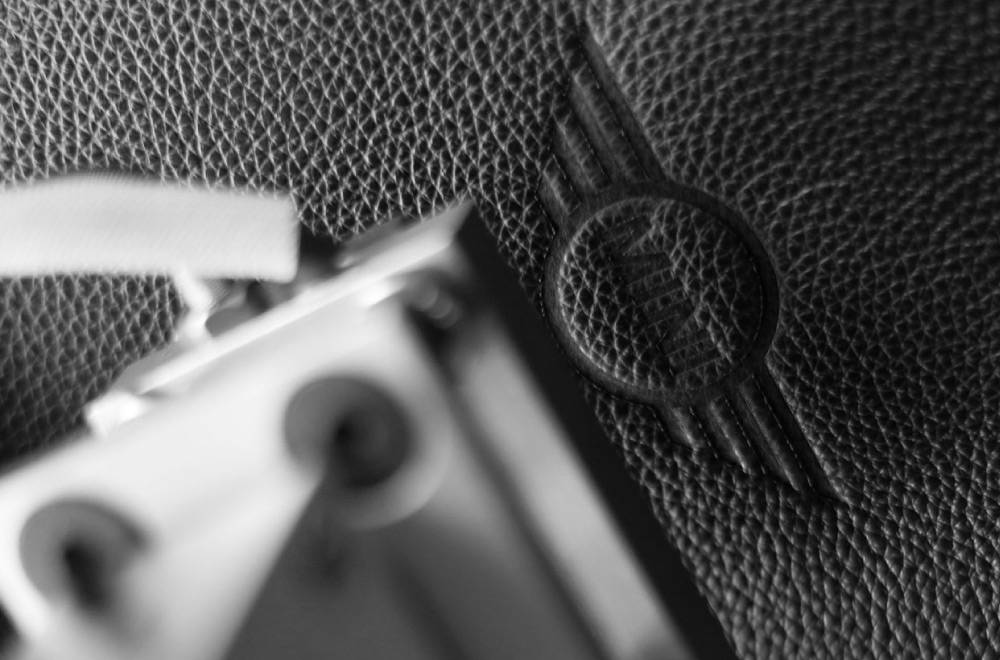 THE FASTEST MINI
EVER MADE.
The fastest MINI ever built does require instructions, so do our unique Peccary leather driving gloves.
We redesigned the manual according to the standards of the MINI Pouch, making sure GP-drivers will enjoy our special Peccary Leather Driving Gloves for a long time.
limited to 3000
models worldwide.
Last but not least, to remind a MINI John Cooper Works GP owner of the special and limited edition car they have, we have provided a key ring with their matching car numbers.
The key rings are handcrafted from the same beautiful grained Italian leather as the MINI Pouch. Embossed with the MINI logo on one side and finished with a red thread.