"HOW TO MAINTAIN YOUr men's driving gloves?"
OPINARI
MAINTENANCE ADVISE - KEEP your driving gloves HAPPY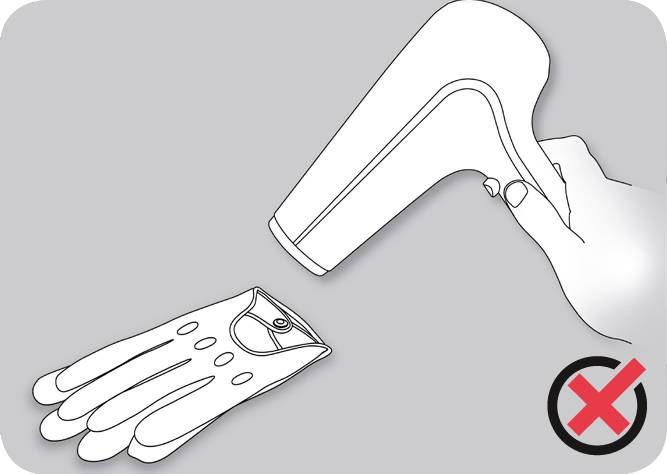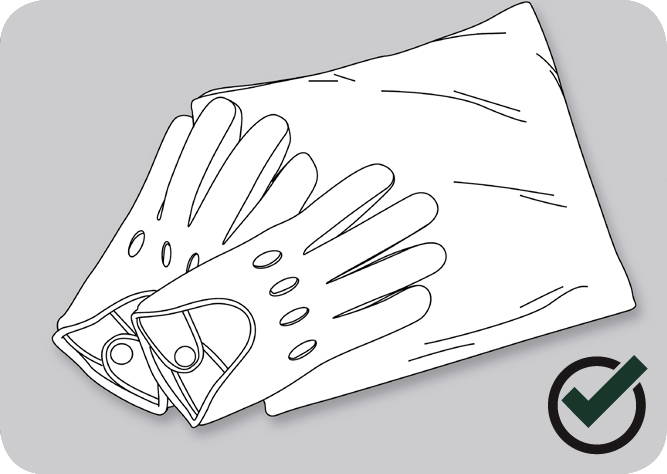 Did your beloved driving gloves get wet and injured? Just let them dry naturally. Do not try to dry them by heating them or putting them near a heat source! This will cause the leather to dry out and become stiff. If your men's driving gloves got wet, use a dry cloth, but do not rub! Let your hand gloves dry flat at room temperature.

If the driving gloves are dirty, put the gloves on, then was your hands as usual(gentle) while wearing the gloves. You may use a drop of mild soap or body wash (not a sanitizing hand soap that contains alcohol or a grease- fighting dish liquid). Pat the gloves dry and lay them flat on top of a towel, making sure the fingers lie in a natural position.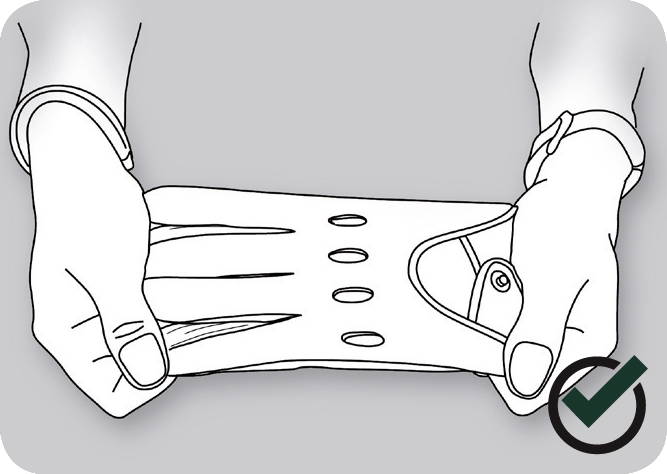 Peccary leather driving gloves can become a bit stiff over time. Every so often, make sure you give your gloves a gentle, lengthwise stretch across the edge of a table, and stretch each finger individually. Leather is a tough material, and careful yet firm stretching keeps the leather flexible and strong for prolonged satisfaction.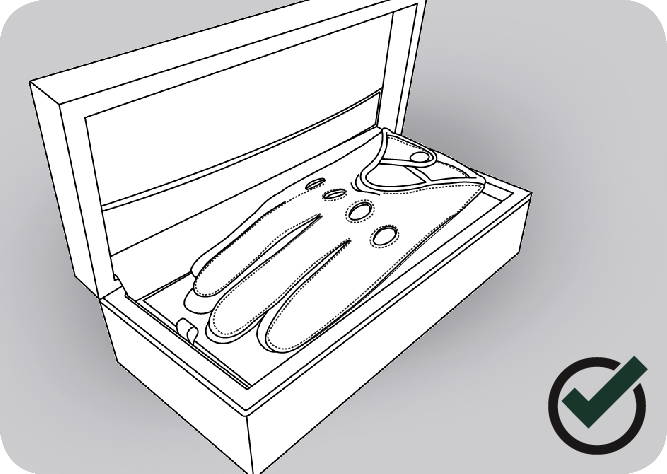 Keep your leather in cool, dry places away from sunlight and direct heat.Using our Essentials case is the best solution. When you store your gloves, also make sure they are positioned horizontally to avoid wrinkling or discoloration. Do not store your gloves wet – make sure you completely dry them first.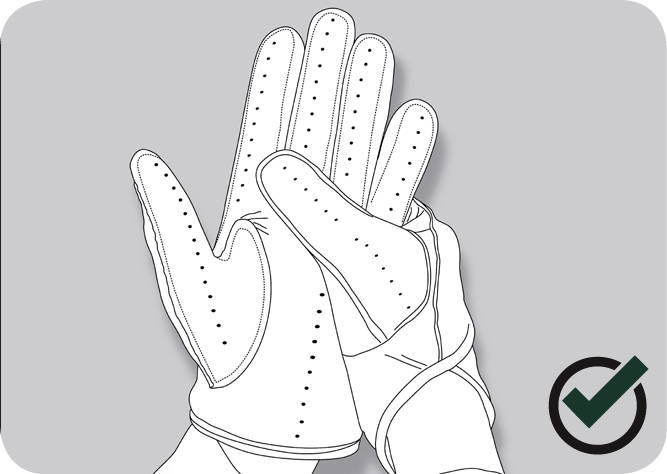 4. HOW TO PUT YOUR driving GLOVES ON
To put on your gloves, try not to put the gloves on by pulling at the wrist. Instead, push the fingers down.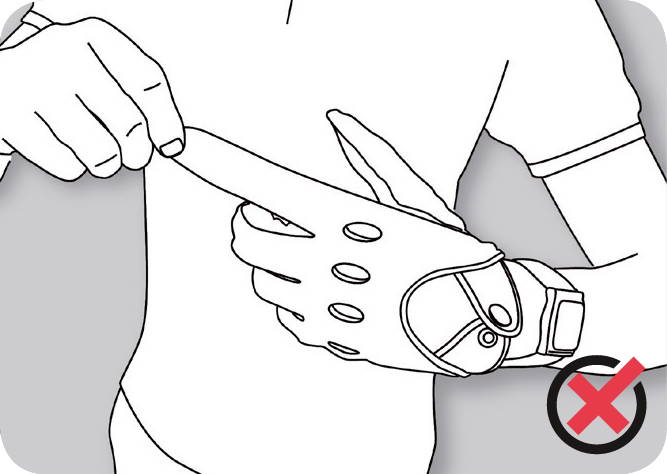 5. HOW TO TAKE YOUR driving GLOVES OFF
Try to never take of your gloves by pulling only one finger. Loosen all fingers and pull all fingers at the same time.
6. Last but not least, the driving gloves are yours and yours only.
There will be an occasion where someone wants to know how it feels to wear OPINARI gloves. However, similar to shoes, our gloves will adjust to your hands. To not stretch the leather and keep the stitching in a good shape, we recommend not to lend them to anybody else.Leather deserves a break once in a while. Because of the tough work some leather gloves are being put through, it's wise to keep multiple pairs on you, and switch them around every few days. This will keep the gloves from dealing with too much tension, and gives them a chance to breathe and work through the oils and impurities in their system before tackling another day.