time honoured classic
driving gloves collection
corsa verde driving gloves
The name Corsa Verde is based on those perfect drives which feel like they're never-ending. Inspired by British racing green combined with the elegance of Cuoio brown ...
classico cuoio driving gloves
Classico doesn't need an introduction, it speaks for itself. The Time Honoured collection serves the premium classic car driver with a pair of elegant and luxurious feeling driving gloves ...
A beautiful dark blue Peccary leather top with a Cuoio brown palm for a classic, elegant and premium looking men's driving gloves. The threads have been finished in a similar Cuoio brown colour ...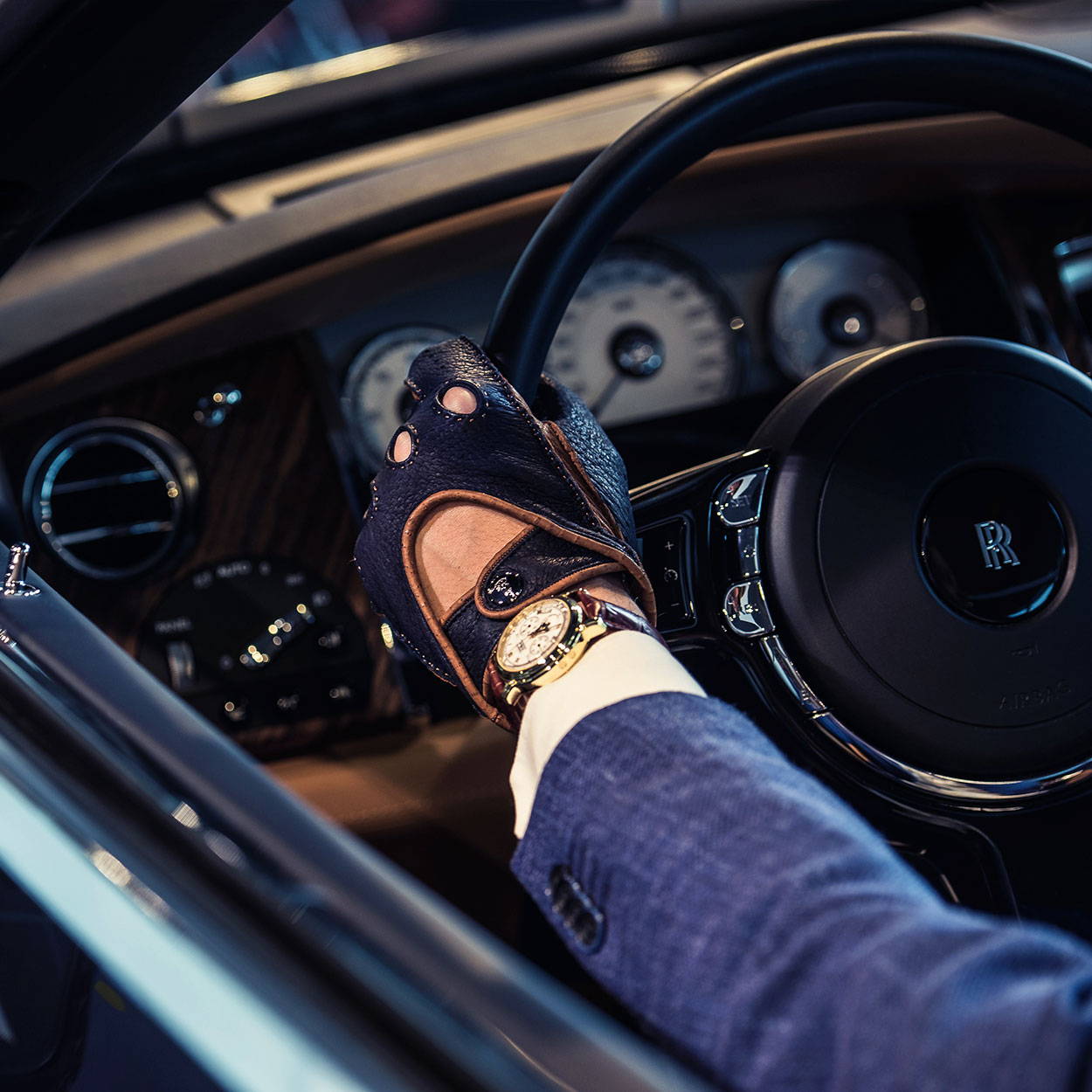 classico cuoio driving gloves
Designed to match a broad range of motor-and car vehicles. Black combining with a duotone grey color are making these men's driving gloves stand out thus maintaining elegant ...
Inspired by the Ferrari 365 GT 2+2, this edition is made with a T-moro(dark Anthracite) top and a Bodeaux / Burgundy palm...