Our unique Essentials Case
the answer to
  your daily struggle
 of searching
OPINARI 
why we developed the essentials case
unique driving gloves deserve a unique way to be presented
Do you recognize yourself in always searching for your car or house keys that moment when you want to leave your place? 
"I really thought I left them on the counter of the kitchen ... "
When developing the packaging for the men's driving gloves, which needed to be exciting and improving your experience with our brand, we really wanted to come up with something unique. Our first motivation was actually; "we didn't like the thought of you trashing our box after unpacking your men's driving gloves." We need to come up with something that lasts. Not to forget to mention, gives the least waste in terms of environmental damage. 
-A heavy cardboard box, with luxurious art paper? Not a proper idea, our customers will not keep it.
-A watch-roll inspired solution? Nah, our men's driving gloves are being ironed before leaving the factory, they will get harmed when rolling them up!
-A completely wooden box? Mmm.. not a bad idea, but wood will start working the moment humidity kicks in and export will be a struggle.
Let's go back to a petrolheads daily point of view, and make our packaging a solution to their daily problems.
What do you always need or wear when driving in or on your most beloved vehicle? Your vehicle keys, probably the keys of your garage or house, of course, our men's driving gloves and your favorite drivers watch to match your car's image.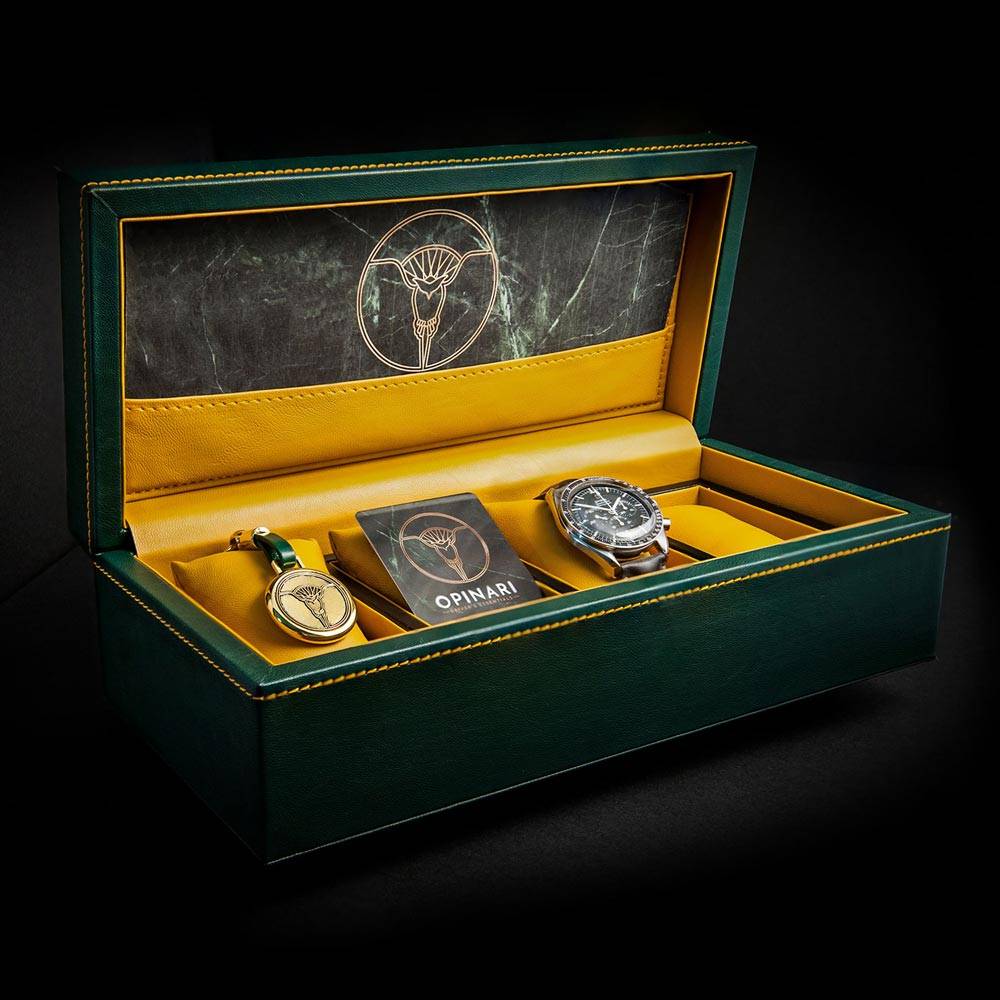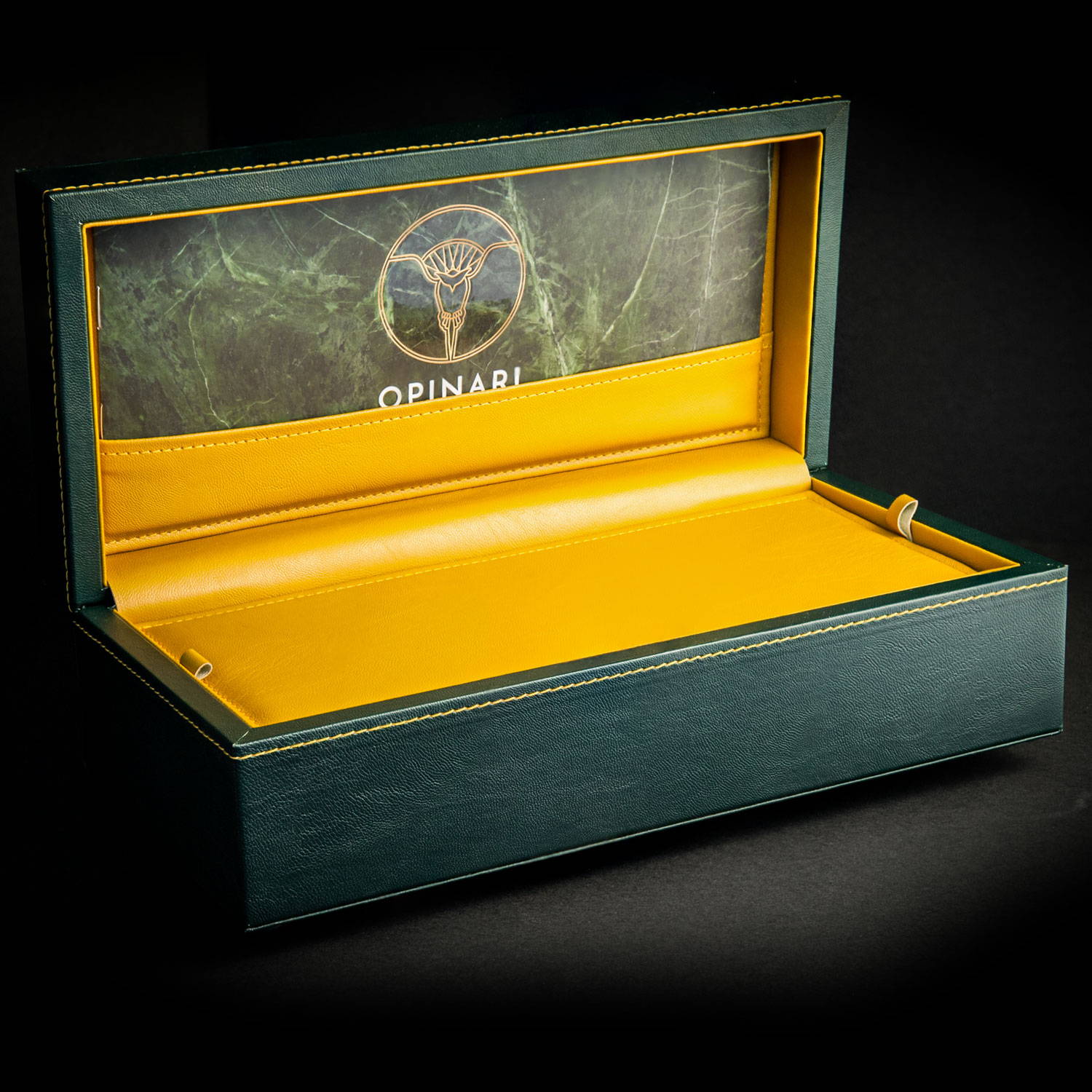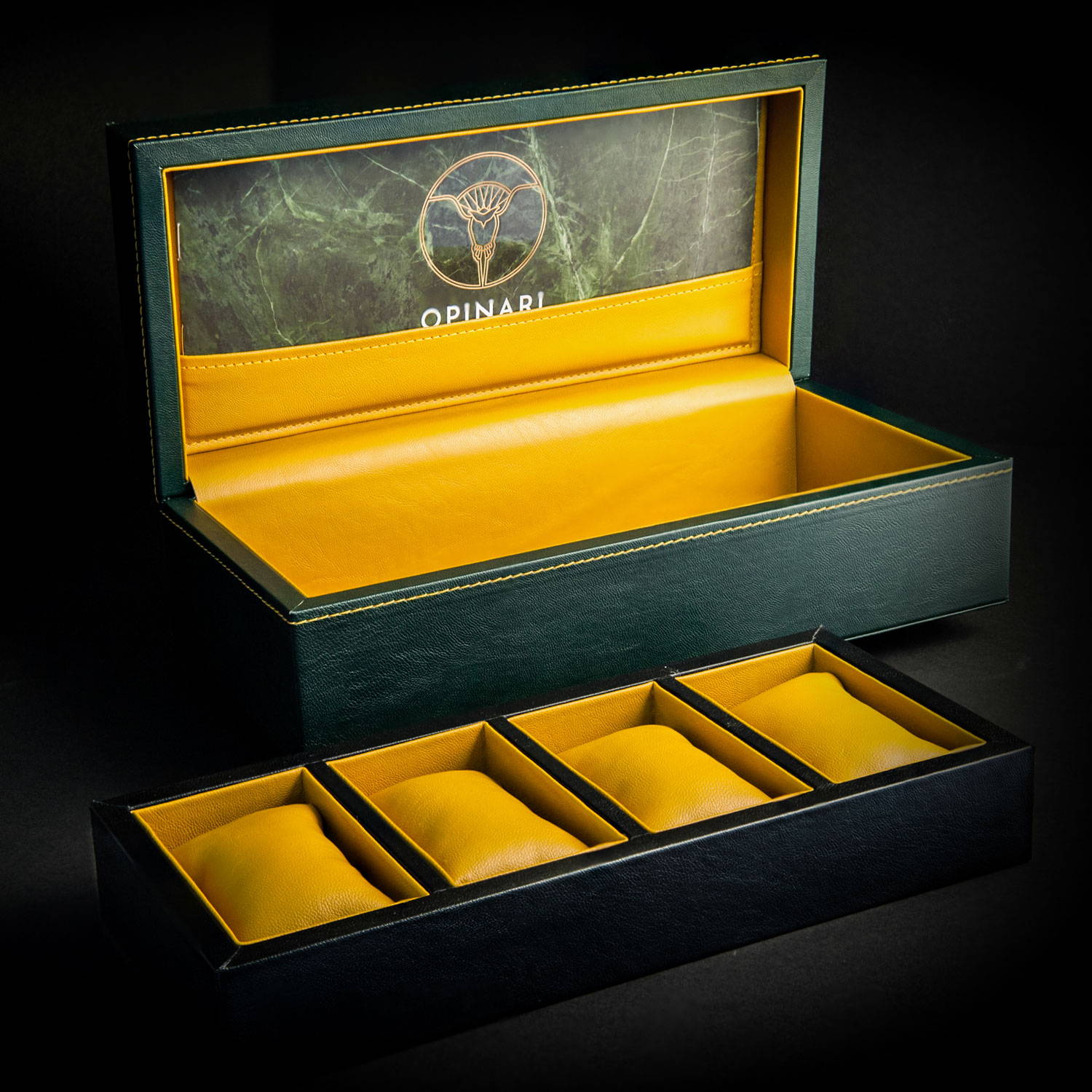 A SAFE HAVEN FOR YOUR DRIVING ESSENTIALS
So ... why not make a packaging, which lasts, which offers space to safely store your driver's essentials and looks neat. 

The idea of our Essentials case was born. 
We designed an Essentials case with a weight of a solid 2.0kg, because we petrolheads like solid material. The case is finished with an outside thread which links to our products and gives a high-end look. It offers space to safely let your men's driving gloves come to rest after their shift.
Once lifting up the divider and taking out the pillows, one can see four specially designed compartments which can household all kind of car keys species until today (unless some car or motor vehicle manufacturer decides to produce a key with the size of a brick; something like "the bigger, the better ..."). Putting the pillows back in, one can use it to properly store your watch(es). Last but not least, the entire four-store-compartment can be taken out, making the case usable to fit in .. whatever you want to fit in. 
So, now you also understand the purpose of the Essentials case, and why you need one. 
It's not just our packaging, it's your solution to your daily struggle. 
P.s. after receiving quite some request if the Essentials Case was available seperately, we made it on offer now. You are welcome :).