A Porsche requires some proper driving gloves.
"PORSCHE, AN ICONIC BRAND"
It's not a coincidence many of our customers who own a Porsche(911) chose to drive in Style, with our driving gloves(of course…).
It's something magical Porsche does to every car they have launched. Almost every single model is a success, even before the Porsche brand really launches a new model. It's an unmistakable timeless shape, that remains almost untouched, yet, each model is getting better and better and aging like a superior wine. We are writing this article not to talk about the so often highly appreciated and magnificent road qualities, but about the relationship between Porsche drivers and (OPINARI)driving gloves.
The 911 alone comes in extraordinary iconical colors such as Calk, Lava orange, Miami Blue, Racing Yellow, Irish Green, Club Blau and not to forget Ultraviolet. Don't get us wrong, there are plenty more colors to choose from, but the statement we would like to make: there is probably no such car that is able to deal with all the colors scheme mentioned above's beside the 911.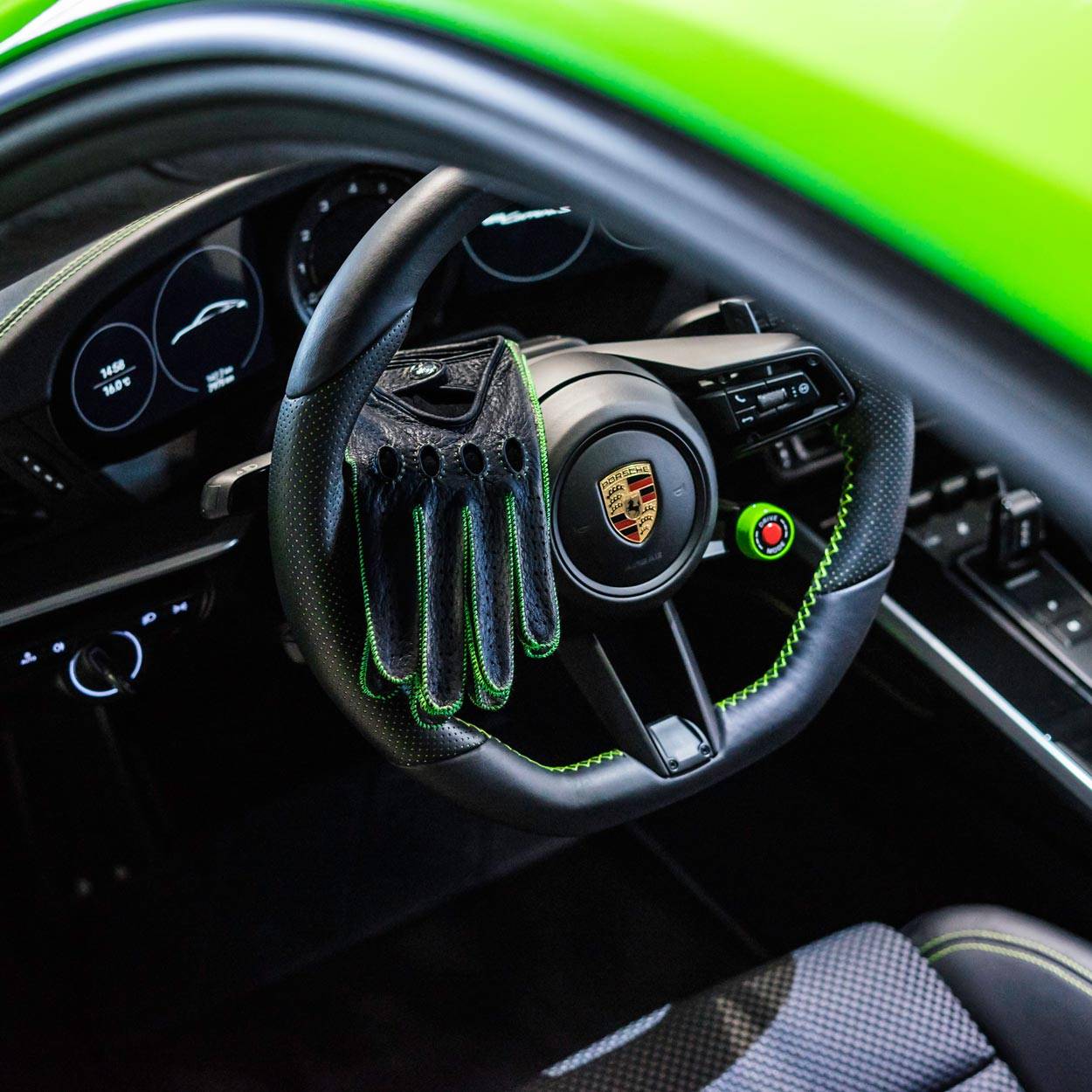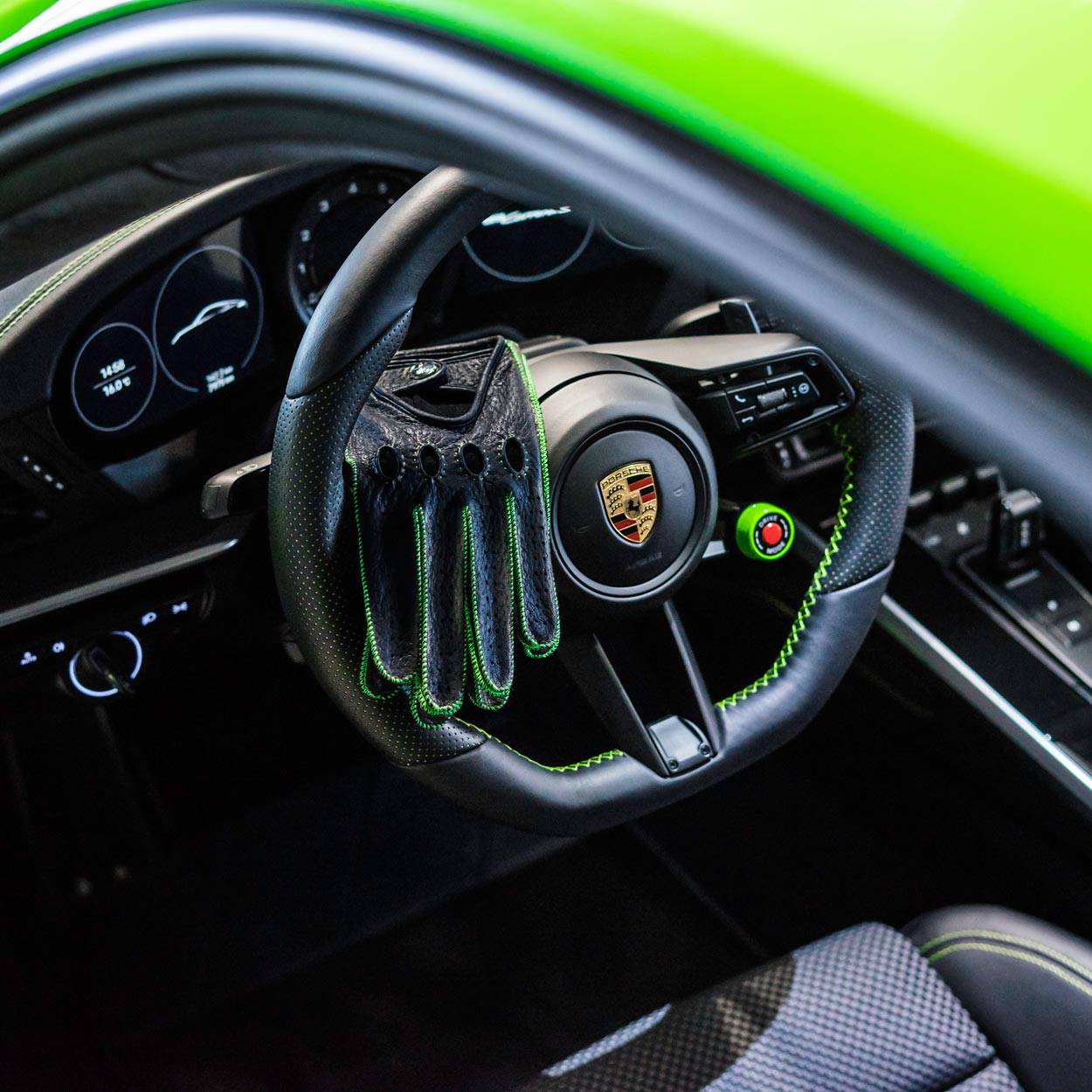 hell green driving gloves
corsa verde nuovo driving gloves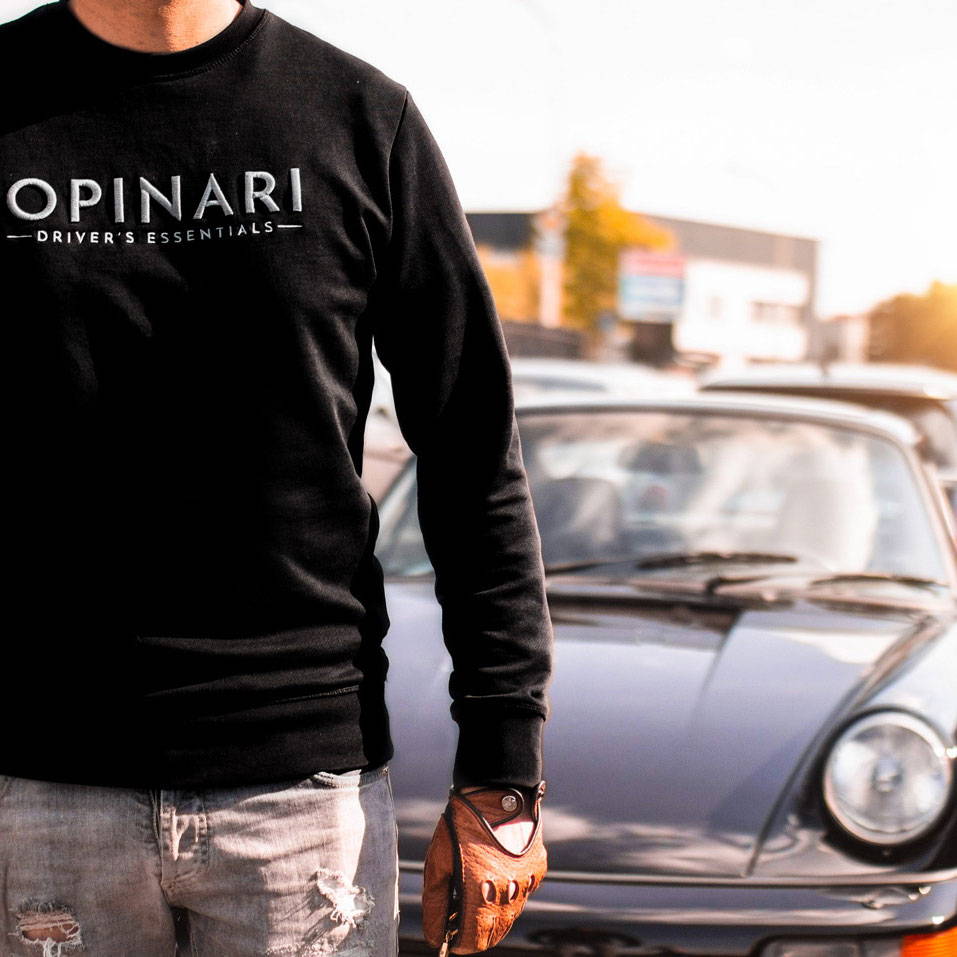 Classico Cuoio driving gloves
the porsche culture, a strong culture.
A Porsche 911 owner takes very good care of his or her car. It's a community in itself. Something we really admire and appreciate. Without depreciating other car owners/brands, one needs to admit, that the Porsche Culture is among one of the strongest ones.
That we often experience Porsche owners who do like to take good care of their exterior, interior, and steering wheel. Hence, Porsche 911 owners are often down the market for a fresh pair of (OPINARI)driving gloves. It's a benefit to keep your interior nice and clean and especially to preserve your Alcantara steering wheel! We think it's a no-brainer to wear driving gloves in a classic 911, it screams for style, grip and that little bit of comfort driving gloves are offering you. Especially with a sleek-looking wooden steering wheel.
rosso acceso red driving gloves
diablo giallo yellow driving gloves
a perfect matching pair of driving gloves
And even though the many exterior/interior colors, OPINARI is usually capable of providing the perfect matching pair of driving gloves for your Porsche 911. Our bespoke custom-made driving gloves servicemakes that a customer can pick their color combination to their satisfaction. And if our configurator isn't sufficient enough, you can always use our form to fill in your car details and let us design a pair of bespoke driving gloves for you. Since the newer 911 models are equipped with an infotainment screen/system, there is always a possibility to order fingerless driving gloves enabling you to still operate a touchscreen.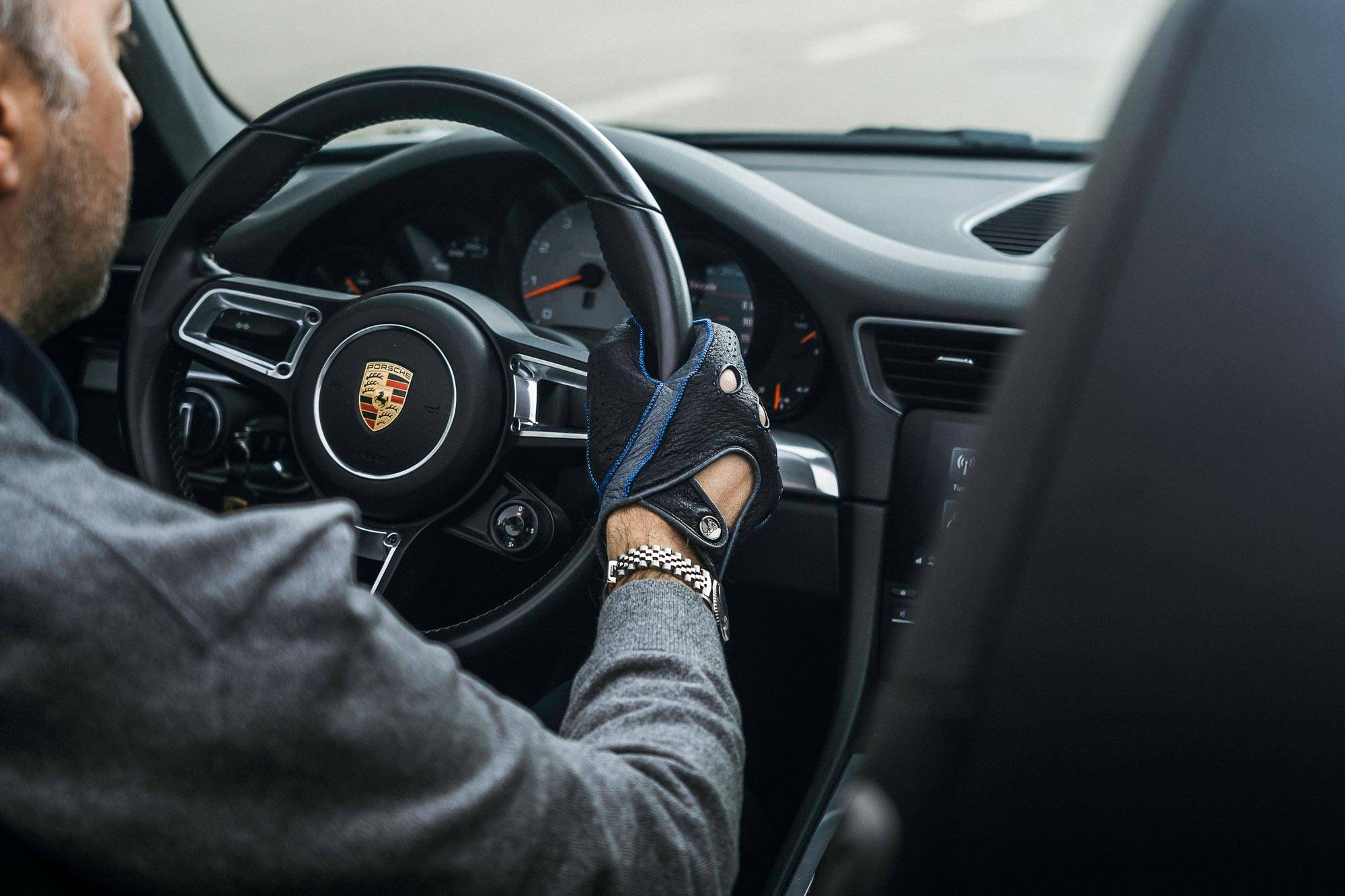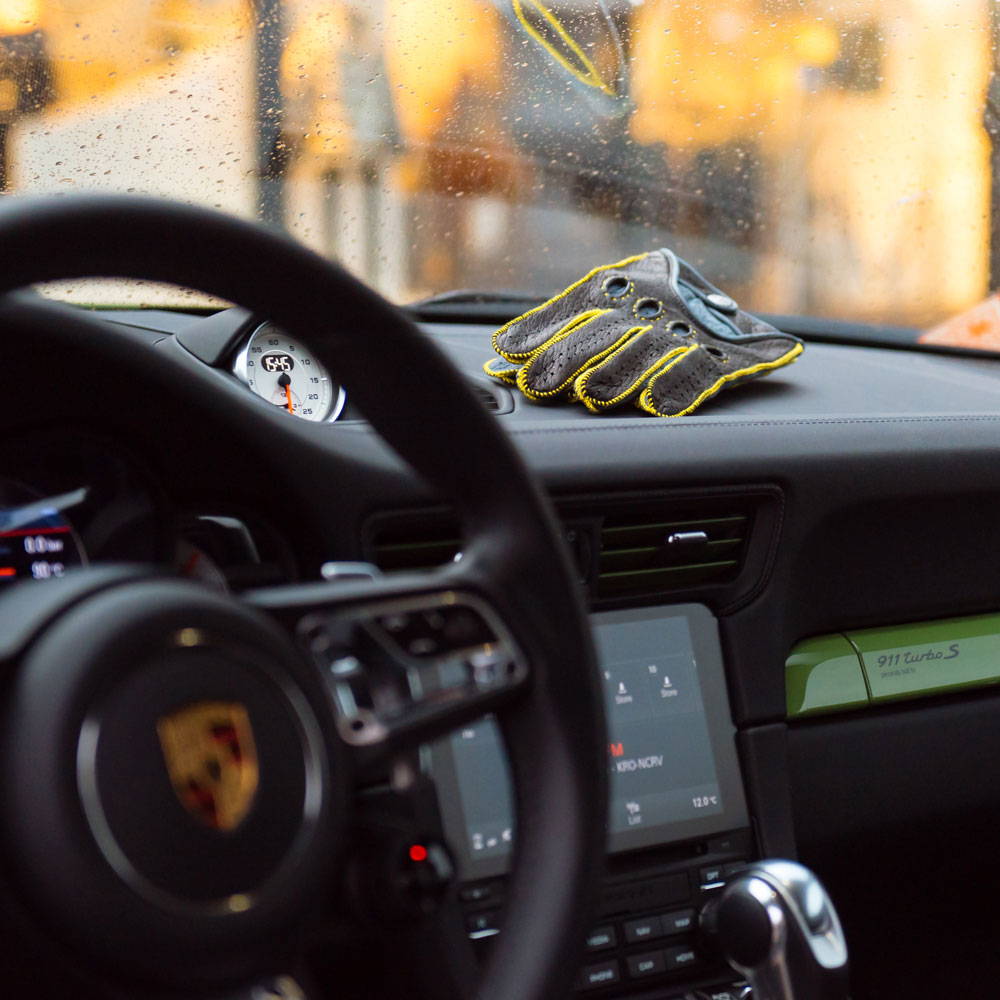 diablo giallo DRIVING GLOVES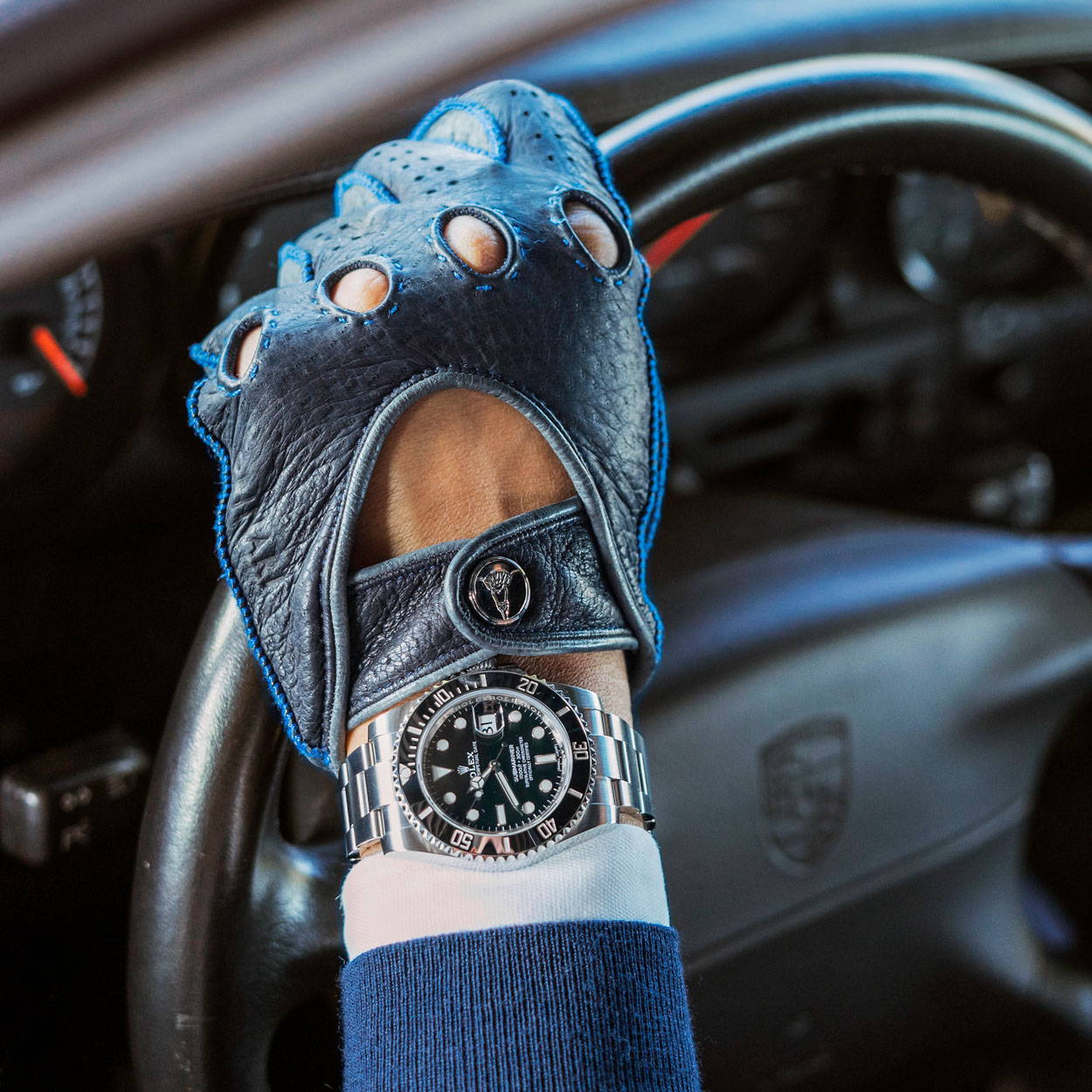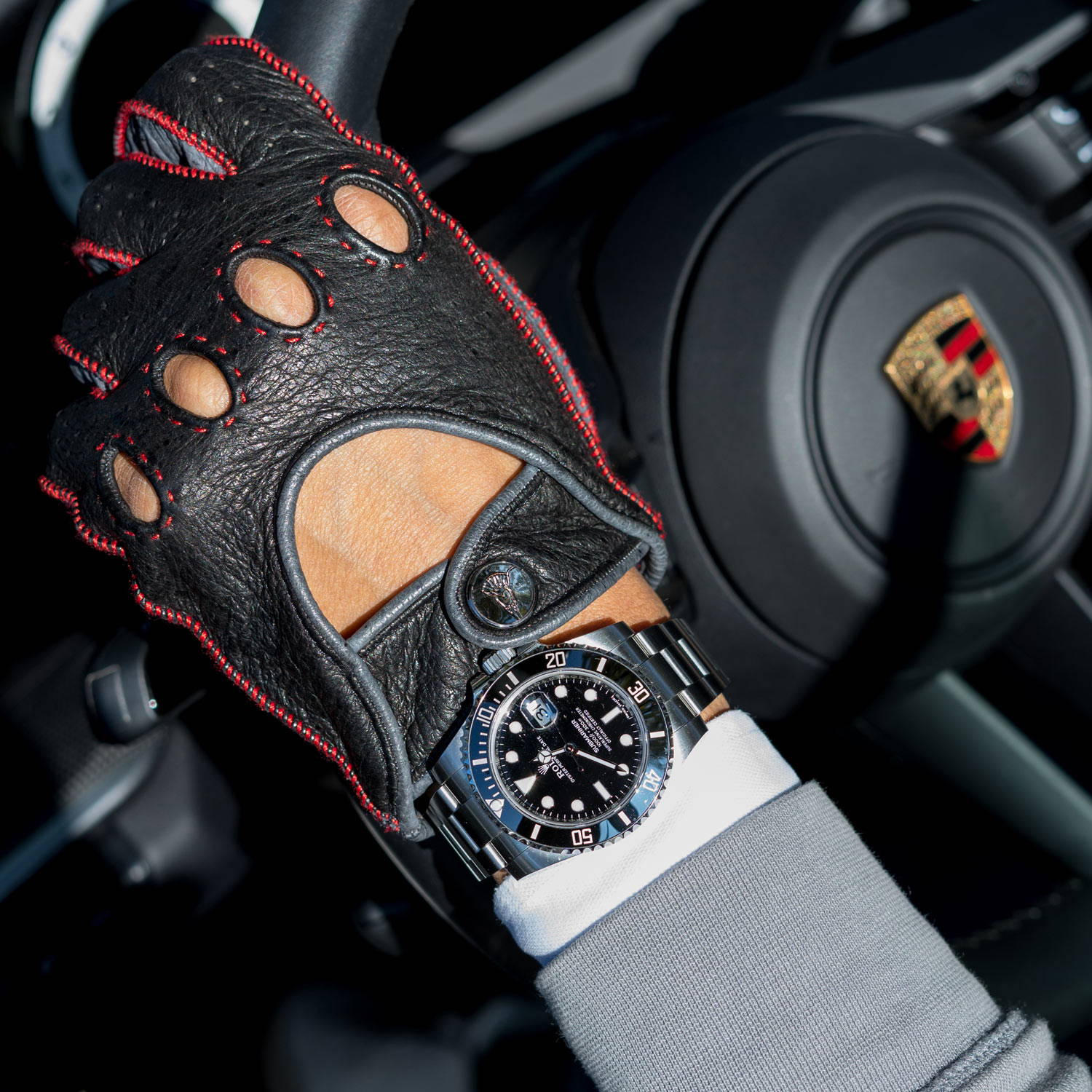 ROSSO ACCESO DRIVING GLOVES
yellow or red, pick your driving gloves match
If you can't wait for your custom-made pair of driving gloves, our standard driving gloves collection offers you enough combinations that will match your Porsche. What to think about our
Red Rosso Acceso
driving gloves series, a nice fit with the red details inside the Porsche logo. A similar story counts for the
Diablo Giallo
yellow driving gloves. Often 911's got equipped with yellow calipers, hence a dream combination. By the way, our recently launched
RoadTripper Bags
are also a fantastic fit inside the relatively small booth space.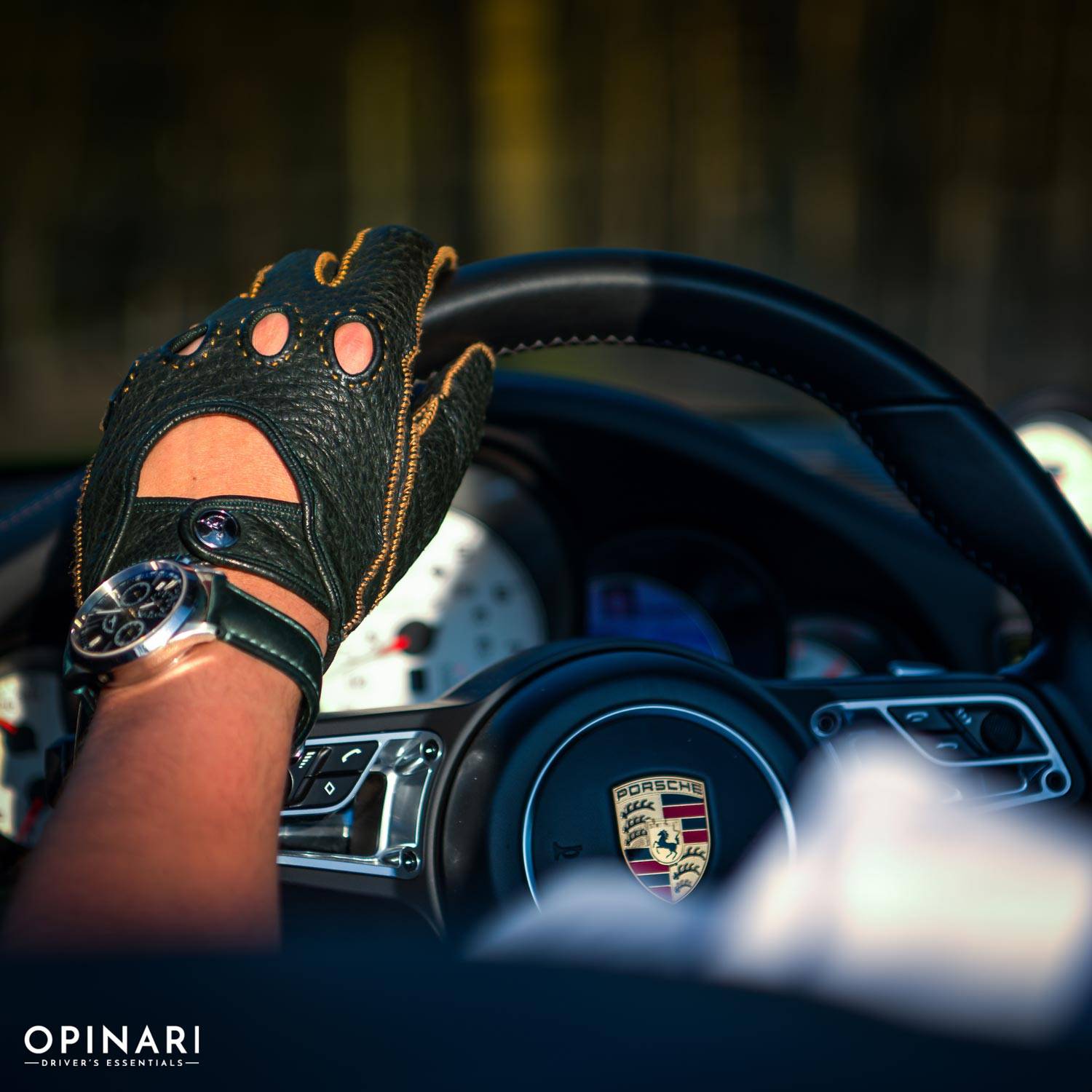 Bianco hybrid DRIVING GLOVES
rosso acceso DRIVING GLOVES
thank you porsche culture!
Long story short, we are happy to notice our products are being appreciated by the Porsche culture, whereby our OPINARI members owning a Porsche increasing all over the world. It's a pleasure and great to have the knowledge our driving gloves are being used in a proper way and a stylish ride.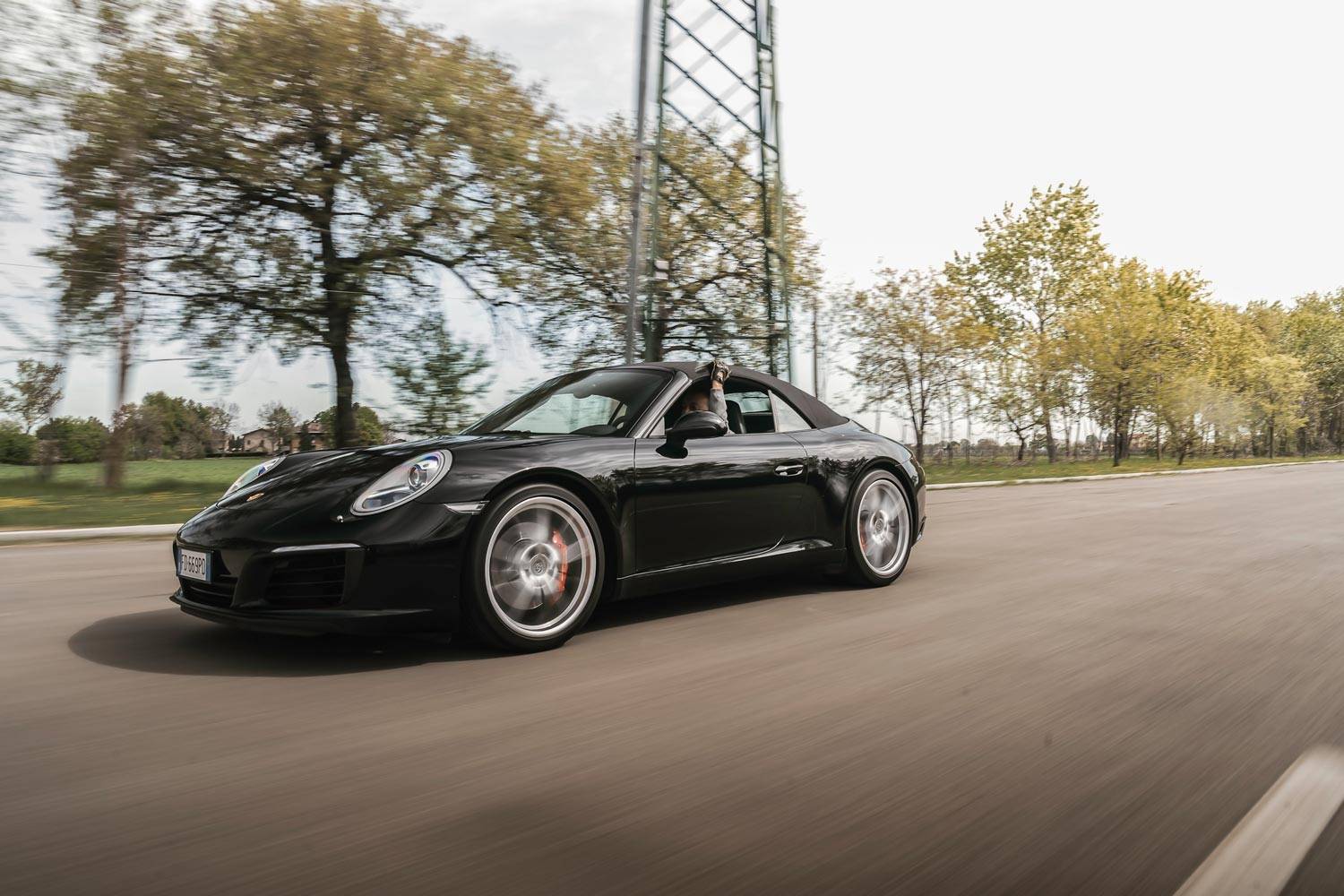 are you convinced?
Check out our collection