Corsa Verde Type 2 driving gloves - made on request
Product image 1
Product image 2
Product image 3
Product image 4
Product image 5
Product image 6
Product image 7
Product image 8
Product image 9
Product image 10
Product image 11
Product image 12
Product image 13
Product image 14
Product image 15
KEY FACTS CORSA VERDE TYPE 2 DRIVING GLOVES

Handmade in Italy
Made from the finest Peccary leather
Premium OPINARI press button
Delivered in our unique Essentials case
Your own initials pressed in the Essentials Case
OPINARI Key hanger
Certificate of authenticity
Owners manual
NOTE: these Corsa Verde Type 2 - series are made on request and do have a longer delivery time! Please take notice at the delivery time section.
DESCRIPTION
The successor of the Time Honoured - Corsa Verde edition, fully classic British green, top and palm, with outside brown stitching. Make green great again!
These men's driving gloves are handmade in Italy by artisans and are equipped with the gunmetal OPINARI press button. Needless to say, the driving gloves are delivered in our unique Essential case, read more about this below! 

Moreover, this Corsa Verde Type 2 edition will be customized by including your own initials pressed in our Essentials Case.
Delivered in our Essentials Case!
Your driving gloves come in a specially made OPINARI case. This case can be used in a multitude of ways, but the main rationale behind creating it was to make a case that can safely store all your drivers' essentials in one place. This way you will never have to get into your car again without your most prized drivers' essentials. You can even use the case to store your watches, but it's up to you how to actually use the OPINARI case.
Size Guide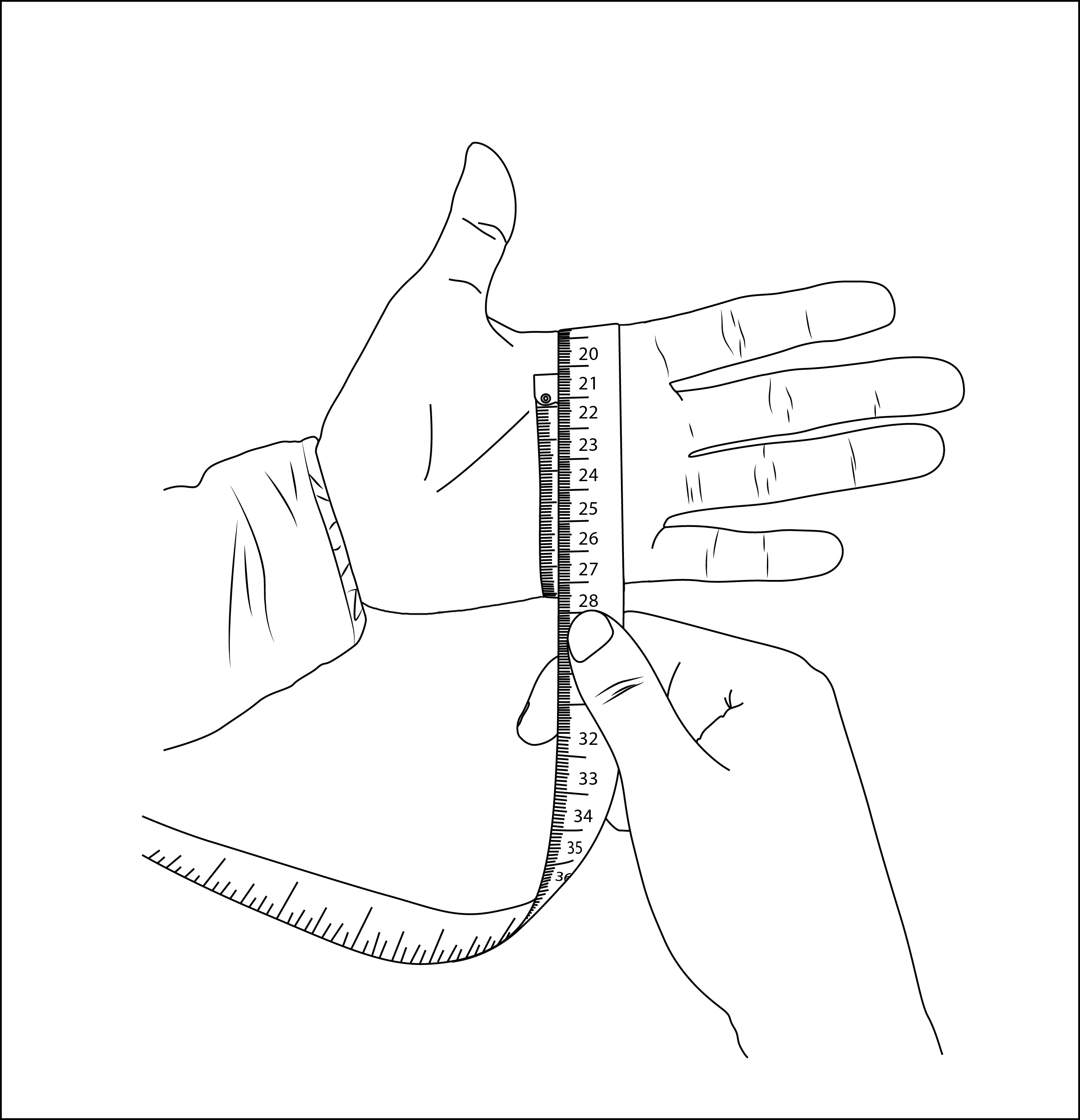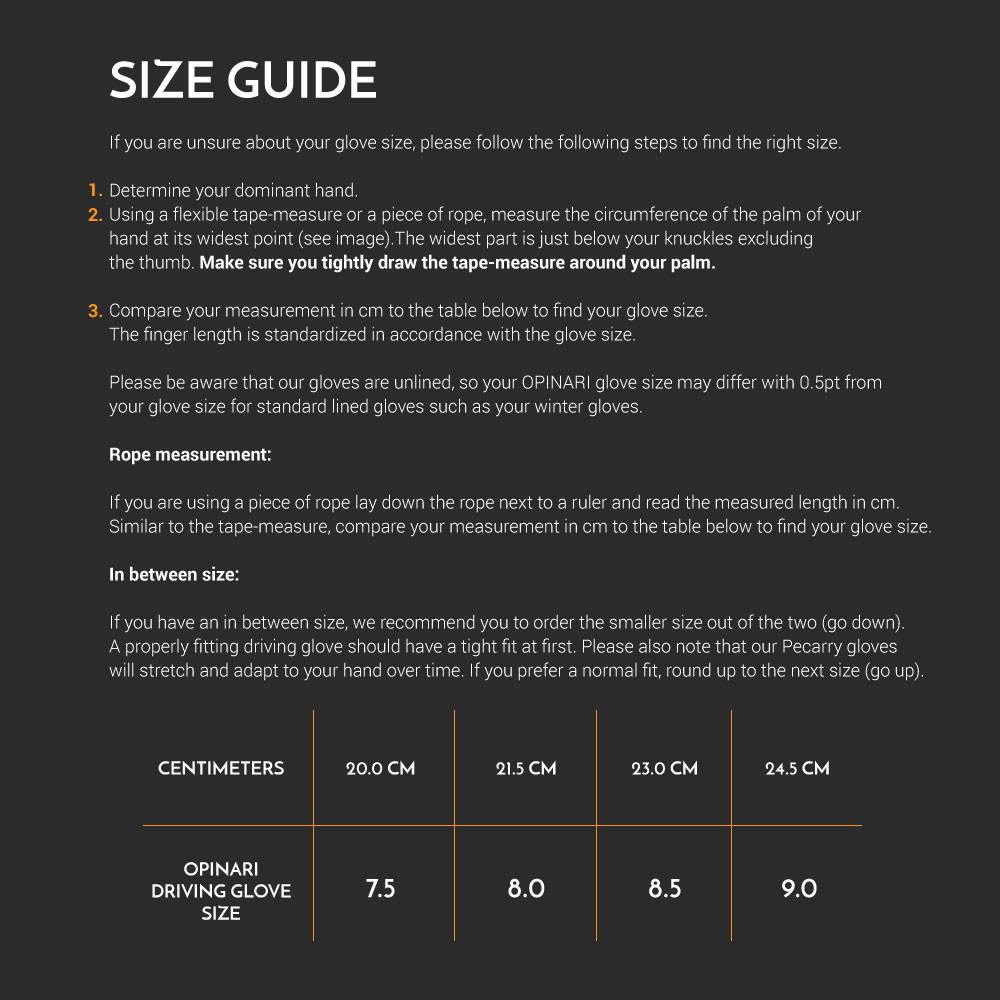 SHIPPING, DELIVERY TIME & RETURNS

After you placed your order, your order will be processed that same day. Allow us 4-5 weeks to produce these Corse Verde Type 2 Driving gloves for you including your very own initials pressed in the Essentials Case. After the production time, the shipping duration times as stated below are valid:

Standard complimentary UPS shipping in Europe:
2-4 working days
Standard complimentary UPS Express shipping outside Europe:
2-4 working days
UPS Express shipping is available at check-out for EU.

Please notice that the cooling-off period and the right to return your product are not applicable to customized and custom made orders due to limited resell ability. We produce these series upon your special request and include your initials in the Essentials Case.
If you would like to receive more information about custom made orders, please contact us at customer@opinari-drivers.com or check out our FAQ for more information.