Crochet Type 35 blue driving gloves
Product image 1

Product image 2

Product image 3
Product image 4

Product image 5

Product image 6
Product image 7

Product image 8

Product image 9
Product image 10
Product image 11
Product image 12
Crochet Type 35 beige blue driving gloves
Introducing our Italian Handcrafted Crochet Spago Blue Driving Gloves - Type 35 edition. Our driving gloves pay homage to the iconic Bugatti Type 35, an emblem of speed, luxury, and classic design.
Slip into these gloves and transport yourself to the roaring era of vintage racing, while enjoying modern comfort and precision. Each pair is a true work of art, crafted to elevate your driving experience and style to new heights.
The crochet spago color top adds a touch of artisanal craftsmanship to these gloves. The delicate detailing not only captures attention but also ensures breathability, keeping your hands cool during those exhilarating drives.
For the palm, we use only the finest deerskin leather in blue imperial color. Crafted from premium deerskin leather, the vibrant blue palm offers a striking contrast to the crochet top.
Deerskin is known for its softness, durability, and ability to mold to the shape of your hands, ensuring a perfect fit and exceptional comfort during long drives. Adding a touch of refinement, the gloves are finished with stylish camel button flaps.
Capture the spirit of vintage racing and experience the thrill of the open road with our Crochet Type 35 Driving Gloves.
KEY FACTS CROCHET GRAND PRIX DRIVING GLOVES 
Handmade in Italy
Made from the finest deerskin leather & crochet cotton top

Premium OPINARI press button
Delivered in our unique Essentials case
OPINARI Key hanger
Certificate of authenticity
Owners manual
*excluding displayed watch
Delivered in our Essentials Case!
Your driving gloves come in a specially made OPINARI case. This case can be used in a multitude of ways, but the main rationale behind creating it was to make a case that can safely store all your drivers' essentials in one place. This way you will never have to get into your car again without your most prized drivers' essentials. You can even use the case to store your watches, but it's up to you how to actually use the OPINARI case.
Size Guide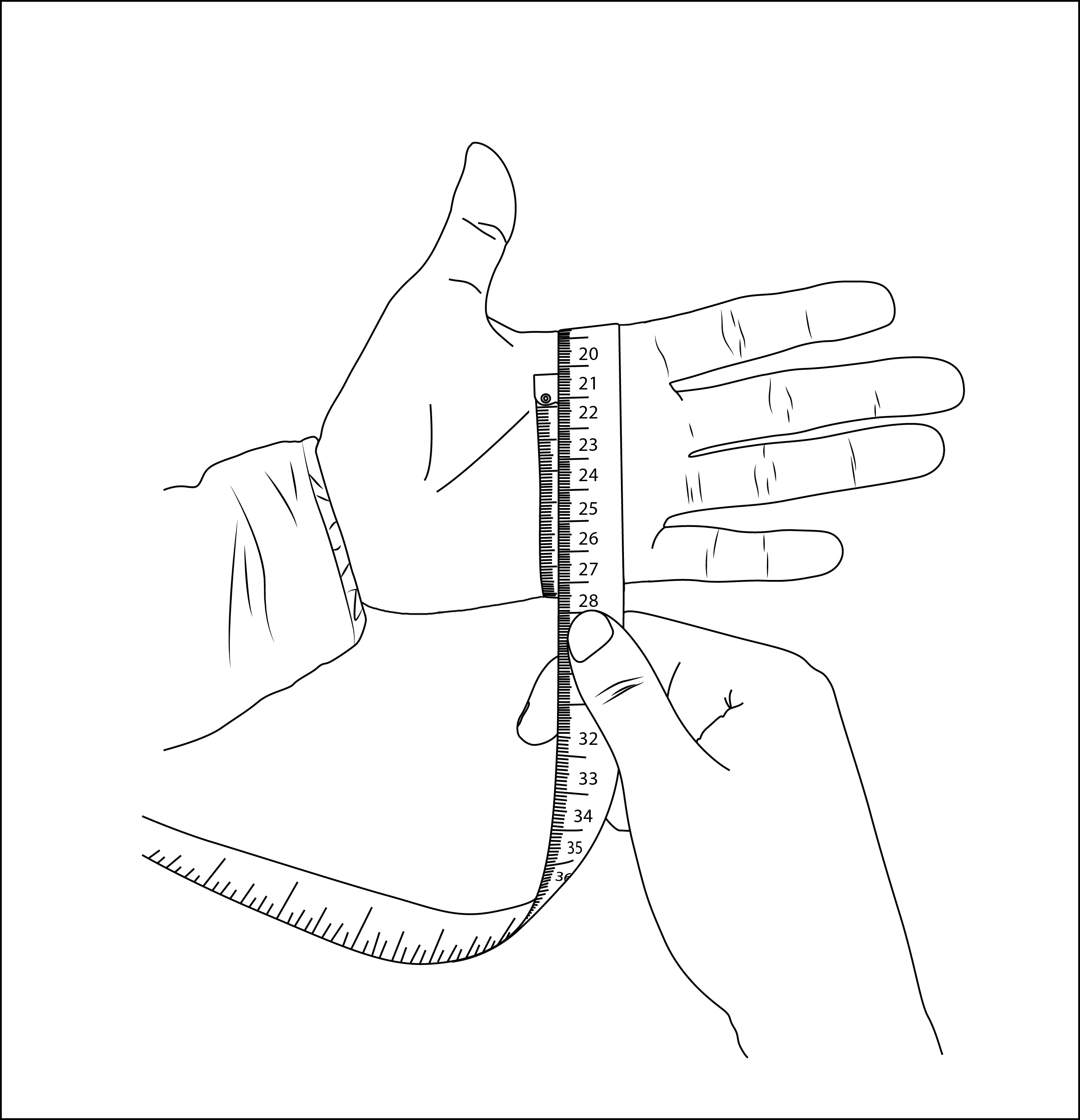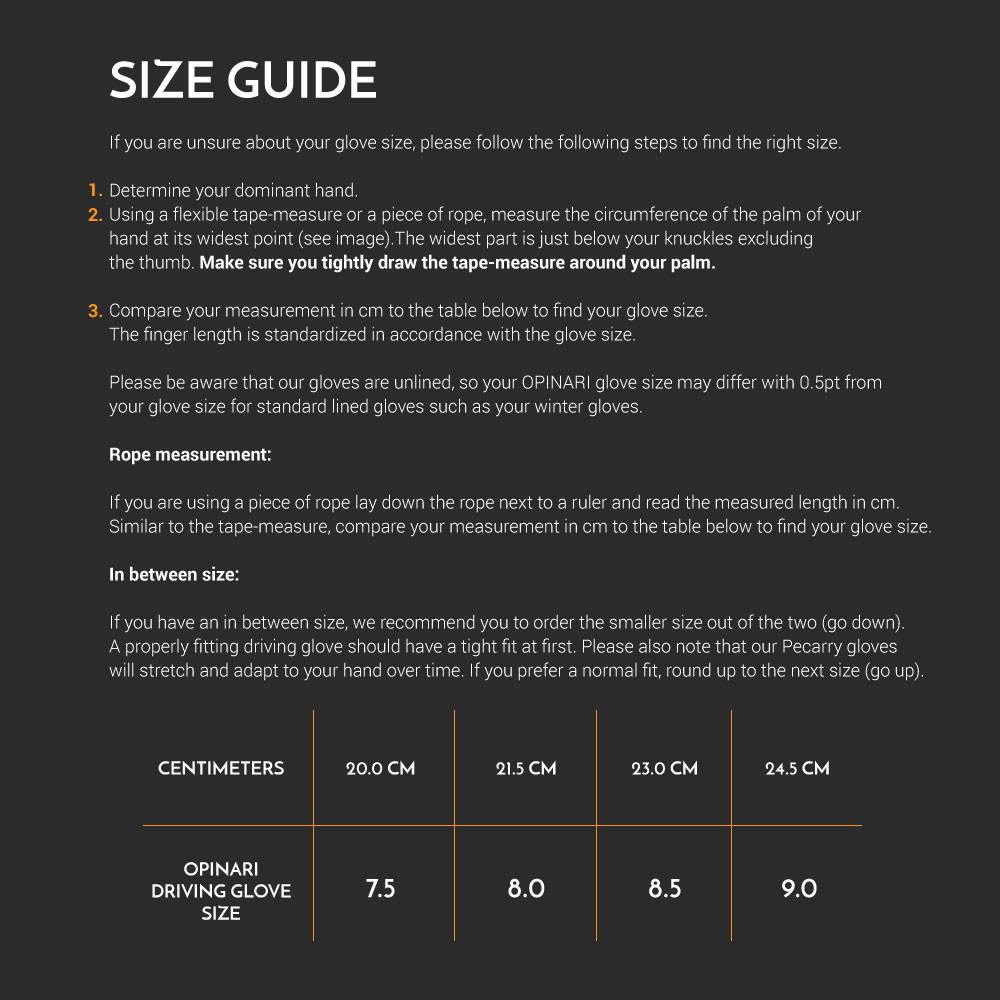 SHIPPING & RETURNS
After you placed your order, your order will be processed that same day and sent to you the day after.
Standard complimentary UPS shipping in Europe:
2-4 working days
Standard complimentary UPS Express shipping outside Europe:
2-4 working days
UPS Express shipping is available at checkout for the EU.
If you are not happy with your purchase it is, of course, no problem to return it. Returns must be made within 14 days of receiving the goods. All items must be returned new and unused in their original packaging and with all OPINARI - Driver's Essentials tags still attached.
Items that are damaged, used, or soiled will not be accepted. If the product you received has a technical problem please contact our customer service team immediately.
Once we received and accept your return in good condition we will proceed to refund the amount of purchase as soon as possible. Please note that all costs that are made to return the goods are your own responsibility and will not be refunded. For more information see our FAQ.