Blower Green Winter Driving Gloves
Product image 1

Product image 2

Product image 3

Product image 4

Product image 5

Product image 6

Product image 7

Product image 8

Product image 9

Product image 10

Product image 11
BLOWER GREEN WINTER DRIVING GLOVES
This beautiful pair of driving gloves owes its name to the Bentley Blower. The Bentley Blower is one of the most iconic cars in Bentley's history. Only four original 'Team Blowers' were built for racing by Birkin, in the late 1920s. The name blower owes this Bentley to the supercharger.
All were campaigned on the racetracks of Europe, with the most famous car – Birkin's own Team Car No. 2, registration UU 5872 – racing at Le Mans and playing a pivotal role in the factory Bentley Speed Six victory in 1930.

When designing the Blower Green Winter Driving Gloves we took the Blower as our outline because of the spectacular history and color combination. The green suede top refers to the bodywork and the grigio peccary leather grey to the chrome parts. The white strong outside stitched thread resembles the racing number. The grey cashmere lining of these winter driving gloves are keeping your hands warm and are offering a great feel.
This pair of winter driving gloves are perfect for driving during the autumn or winter season with the top-down. They are also perfect to wear casually to express your motor passion and to distinguish yourself.
KEY FACTS BLOWER GREEN WINTER DRIVING GLOVES
Handcrafted in Italy
Made of a combination of soft suede top and peccary leather palm
Soft cashmere lining
Premium OPINARI press button
Delivered in our unique Essentials case
OPINARI Key hanger
Certificate of authenticity
Owners manual
*excluding displayed watch 
Delivered in our Essentials Case!
Your driving gloves come in a specially made OPINARI case. This case can be used in a multitude of ways, but the main rationale behind creating it was to make a case that can safely store all your drivers' essentials in one place. This way you will never have to get into your car again without your most prized drivers' essentials. You can even use the case to store your watches, but it's up to you how to actually use the OPINARI case.
Size Guide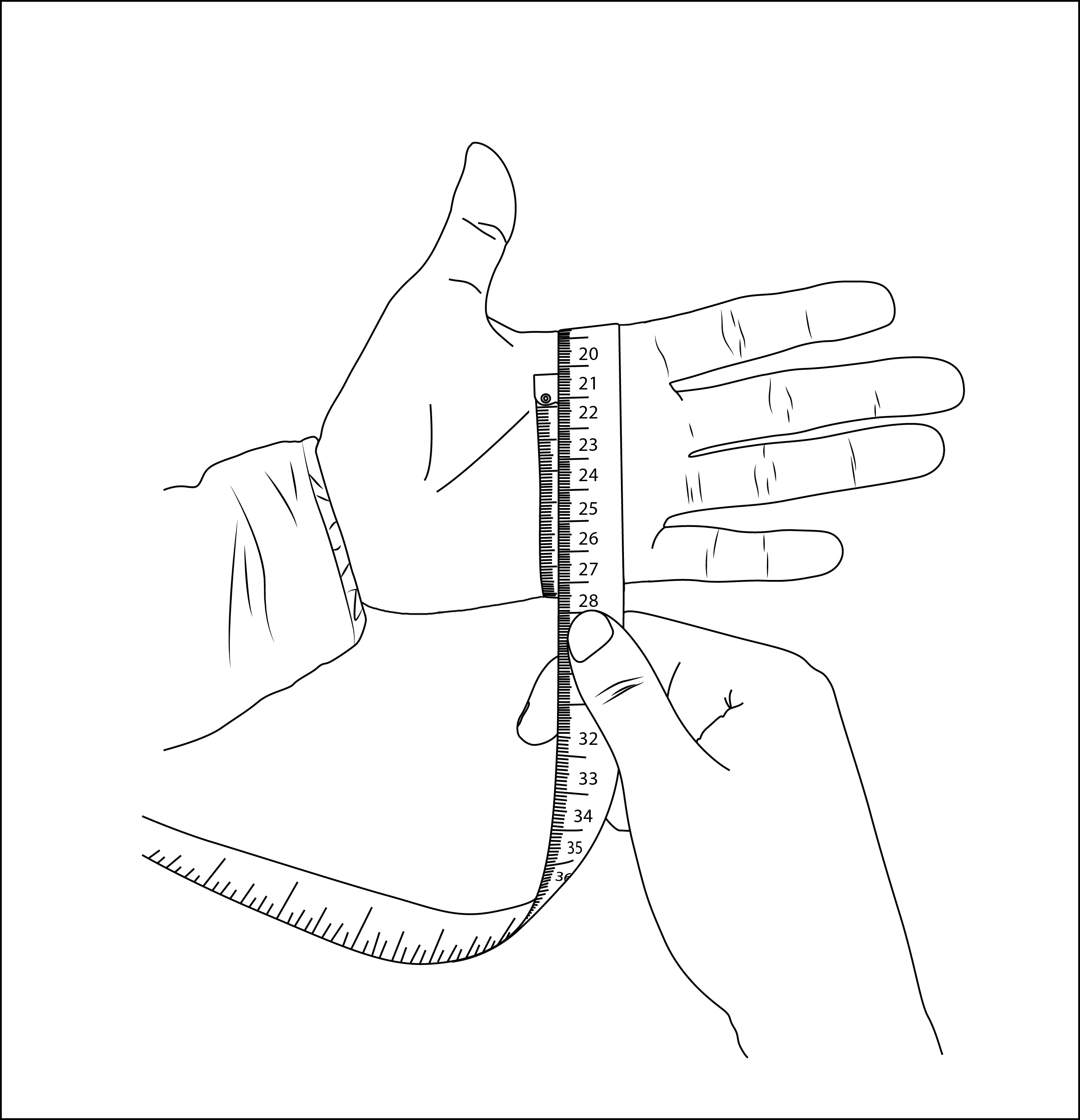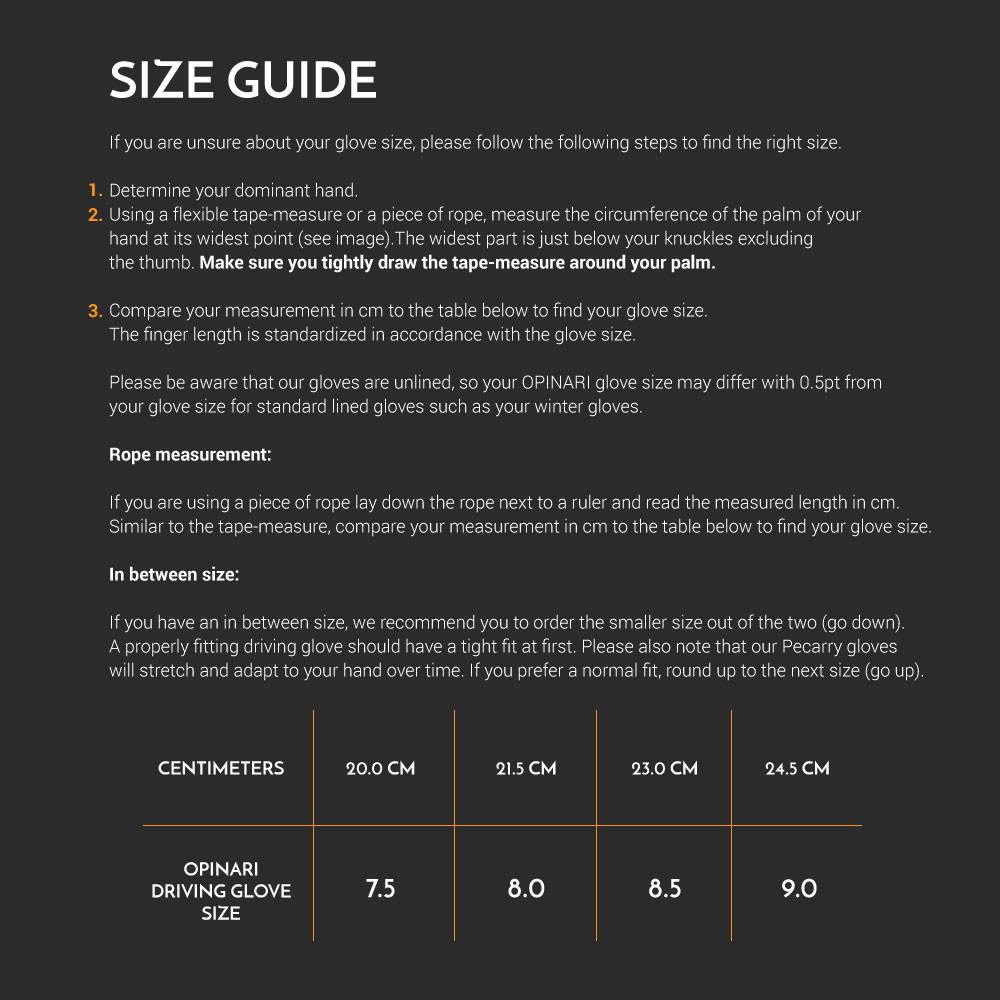 SHIPPING & RETURNS
After you placed your order, your order will be processed that same day and sent to you the day after.
Standard complimentary UPS shipping in Europe:
2-4 working days
Standard complimentary UPS Express shipping outside Europe:
2-4 working days
UPS Express shipping is available at checkout for the EU.
If you are not happy with your purchase it is, of course, no problem to return it. Returns must be made within 14 days of receiving the goods. All items must be returned new and unused in their original packaging and with all OPINARI - Driver's Essentials tags still attached.
Items that are damaged, used, or soiled will not be accepted. If the product you received has a technical problem please contact our customer service team immediately.
Once we received and accept your return in good condition we will proceed to refund the amount of purchase as soon as possible. Please note that all costs that are made to return the goods are your own responsibility and will not be refunded. For more information see our FAQ.