A BAG DESIGNED AS IF IT iS PART OF YOUR CAR.
DRIVE BETTER. DRIVE IN STYLE.
As a car fanatic, you are probably always on the look for the perfect next road trip. In search of the most beautiful roads to take you up to your next destination. You have prepared your car and your OPINARI driving gloves are await for new adventures.
We, from OPINARI, do understand this feeling like no other and therefore decided to expand our collection to support you during your getaway. With a lot of excitement, we are introducing the "RoadTripper bag." This special bag offers you to match your luggage, just as our driving gloves, to your beloved vehicle.
GEAR UP with the roadtripper bag.
Handcrafted in Italy by the finest artisans, a duotone design composed out of two different types of leather and finished with a grey jacquard lining, these RoadTripper bags are the ultimate justified companion for your journey. The grained leather on the bottom of the duotone resembles the tire's profile, a rougher surface, whereas the smooth full-grain leather symbolizes the bodywork of your car.
The designs of the first series RoadTripper bags are based and aligned with the Velocity Collection. Subtle red, yellow, and grey details have been used to make an outstanding combination with our driving gloves collection as well as your car. The RoadTripper comes in two sizes, to make sure you have the perfect fit and use your (limited)trunk space as efficiently as possible.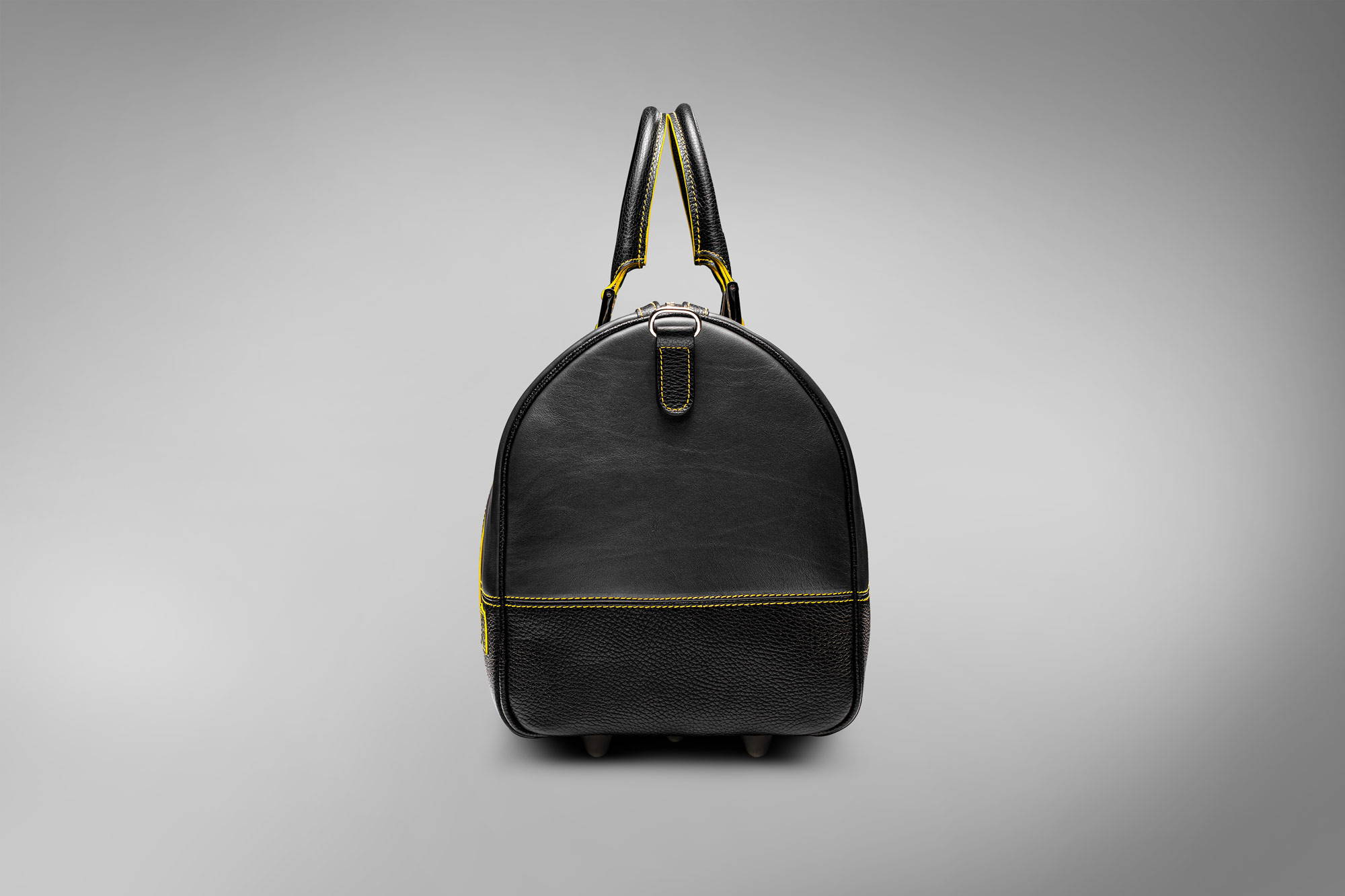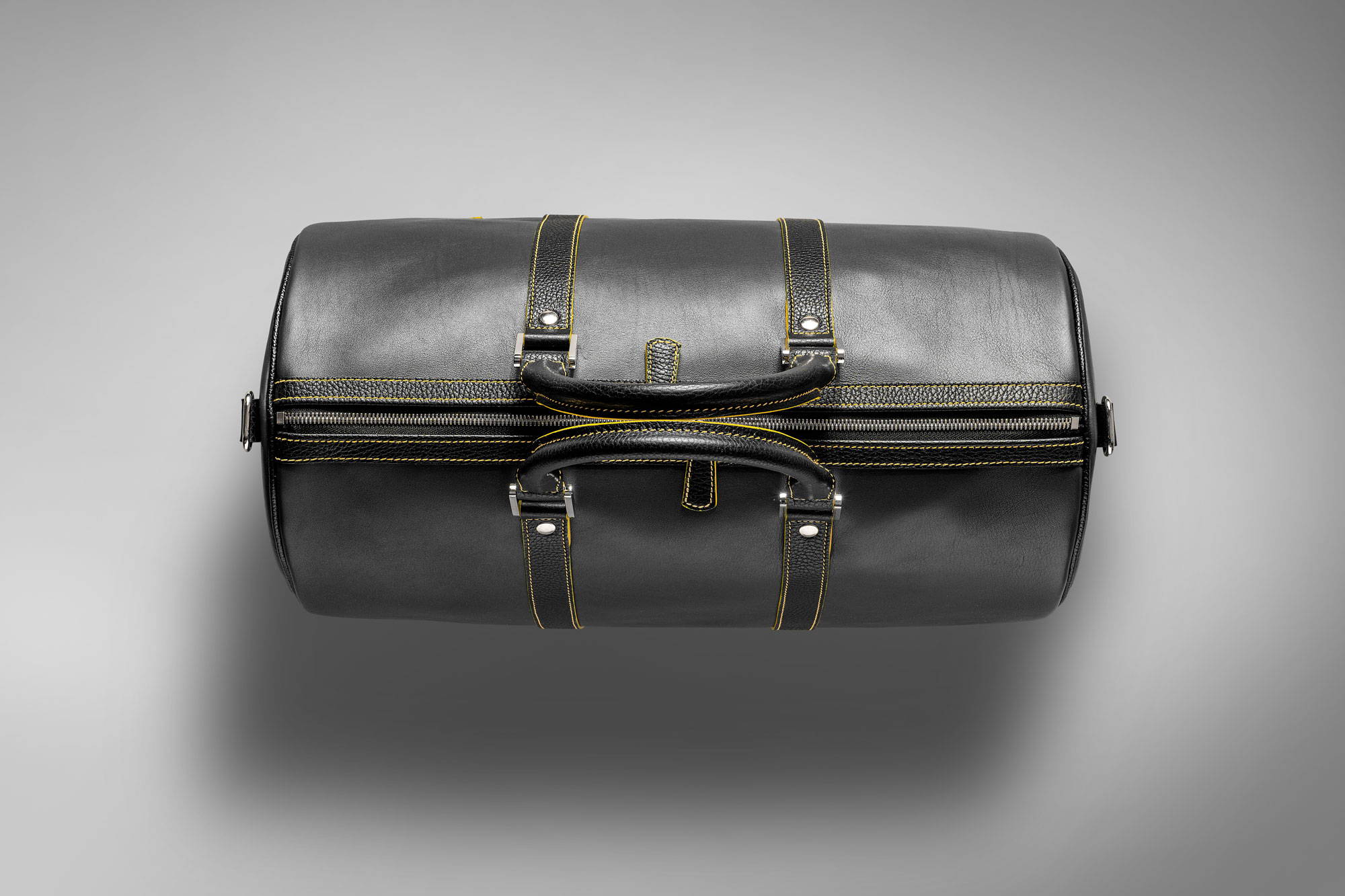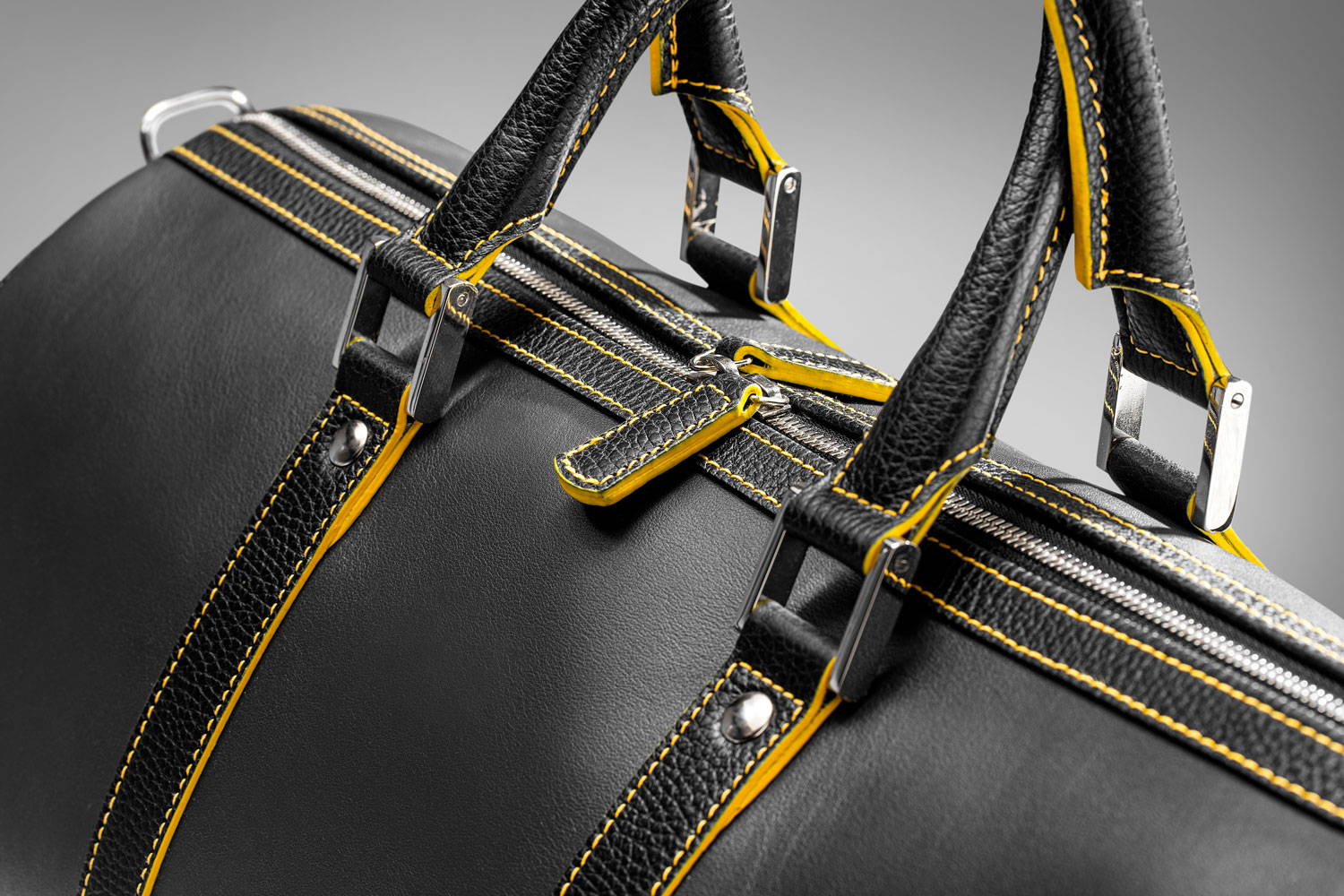 The inside of the bags is provided with a side pocket to fit in your driving gloves and car documents. The RoadTripper bag comes with a webbing shoulder strap that looks pretty much like your seatbelt, provides maximum grip, and is wear-resistant.

All hardware has been made from solid brass with a strong palladium coating. Last but not least, our signature VIN-tag, fully made of solid aluminum with a brushed steel look, completes this special bag.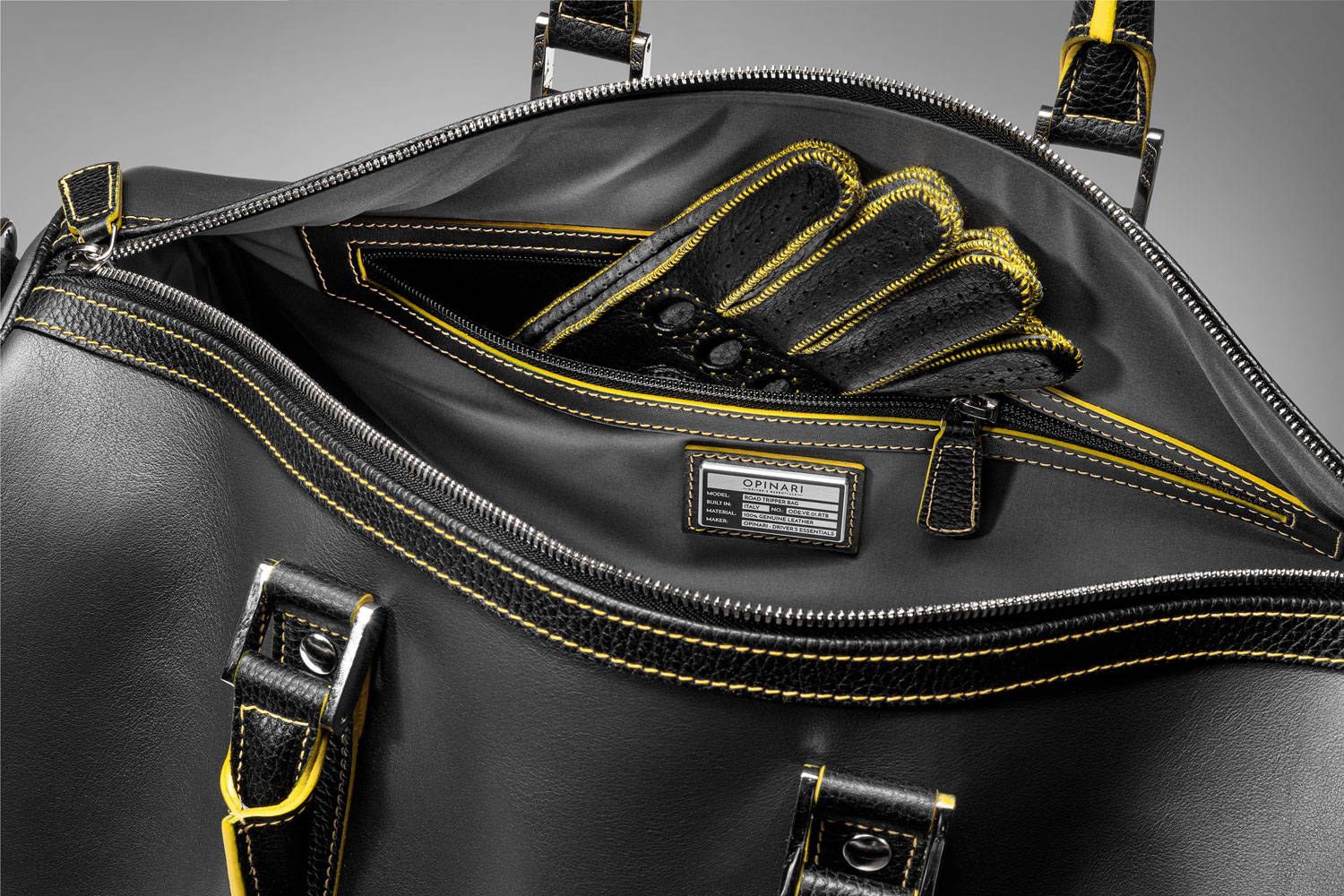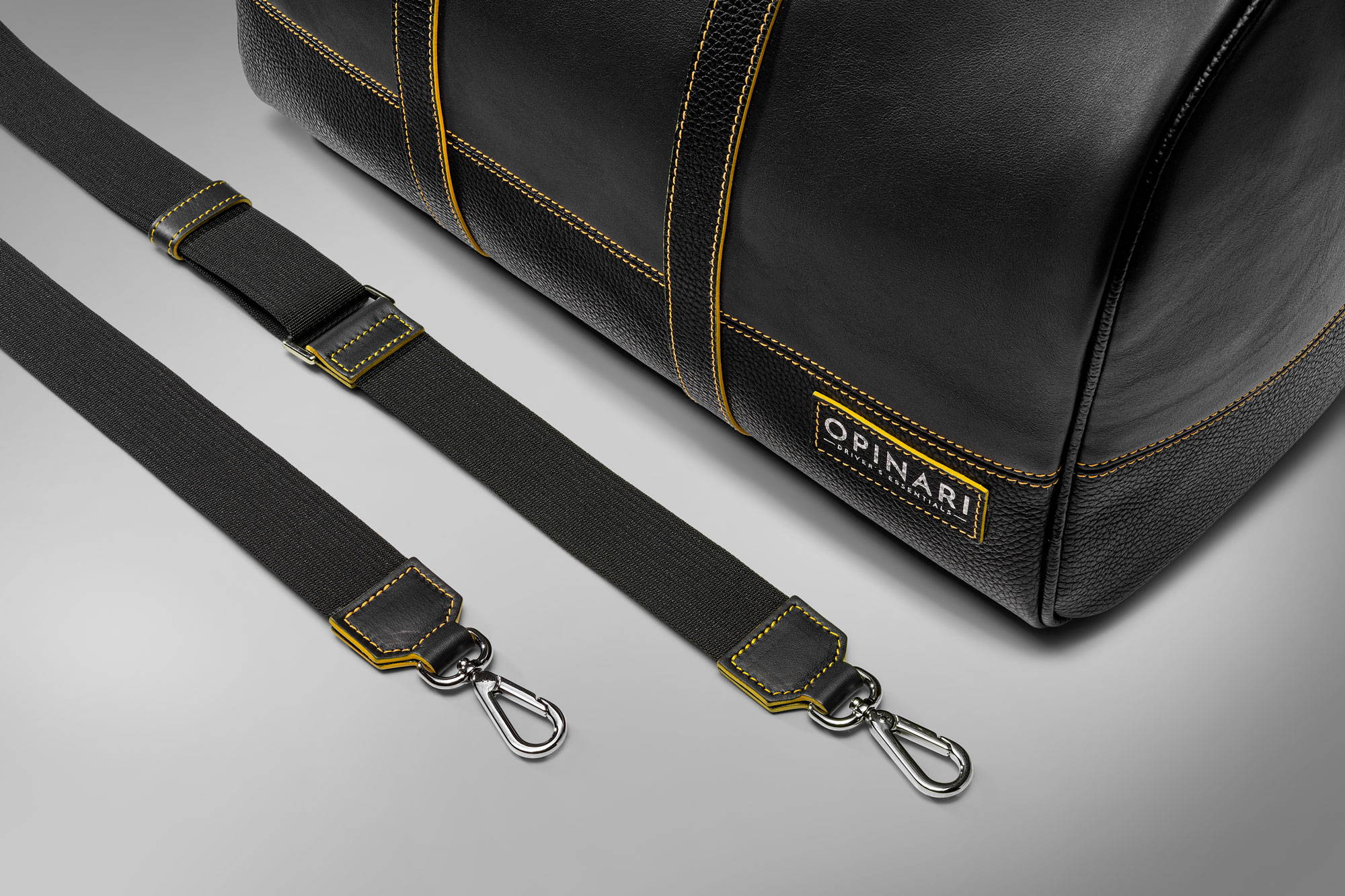 Duotone design
Fully handcrafted in Italy
Premium grained calfskin

leather bottom (black)

Premium smooth full grain calfskin leather top (grigio)
Special Jacquard grey lining
Aluminium – VIN - tag on the inside
Solid Brass Palladium finished hardware
5 Solid Brass Palladium finished support feet
Adjustable webbing shoulder strap with leather parts
Complimentary Leather Hang Tag with your own initials

Delivered in the OPINARI Dustbag
Available in two sizes:
- 45 x 24 x 29H (32L)
- 55 x 25 x 32H (44L)