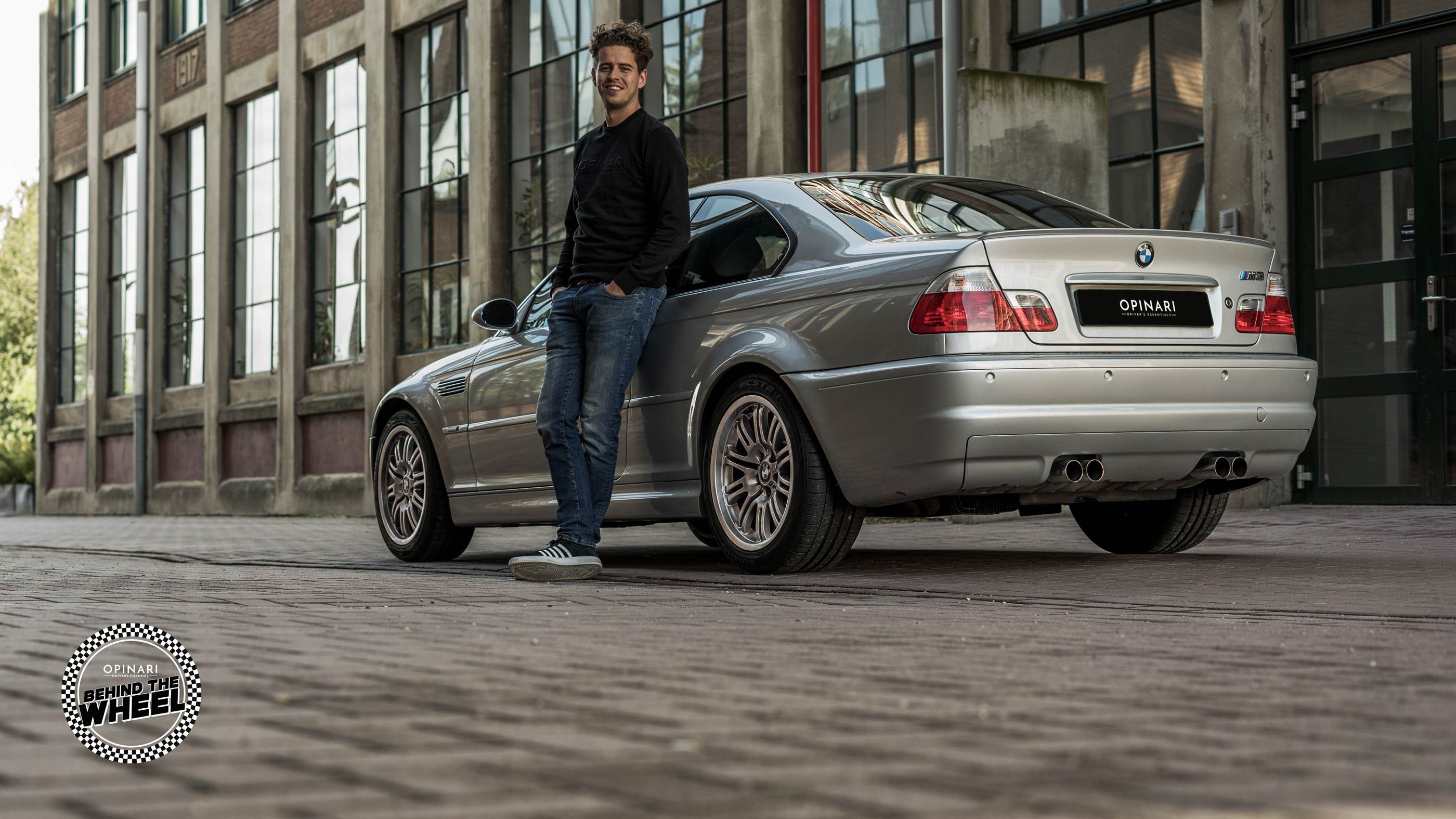 In this month's "Behind the Wheel."

2020-10-12 | Sander Everlo | Behind The Wheel
A new adding to the OPINARI Drivers Channel - introducing you:
"BEHIND THE WHEEL"
In this biweekly topic, we interview customers of ours with interesting cars or car passions. Normally you may find a great sum-up of all features and specifications of a specific car followed by a star rating. But we all know Wikipedia I guess :-) ... This time we are mainly interested in the story, the passion and what the car in question means for the owner, followed by some pretty nice pictures.
Enough being said, let's kick-off with the very first "Behind the Wheel", taaadaaadumm ...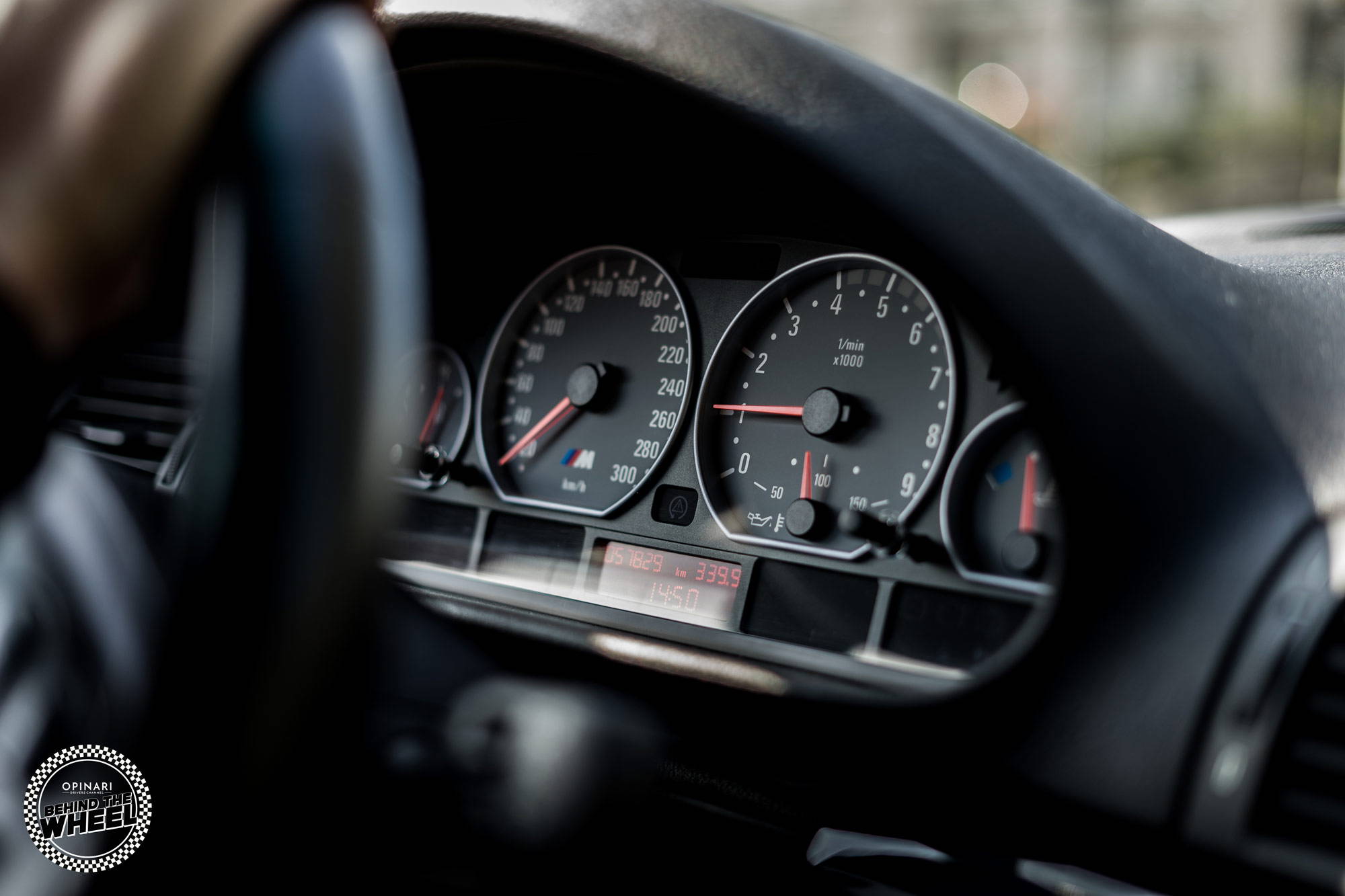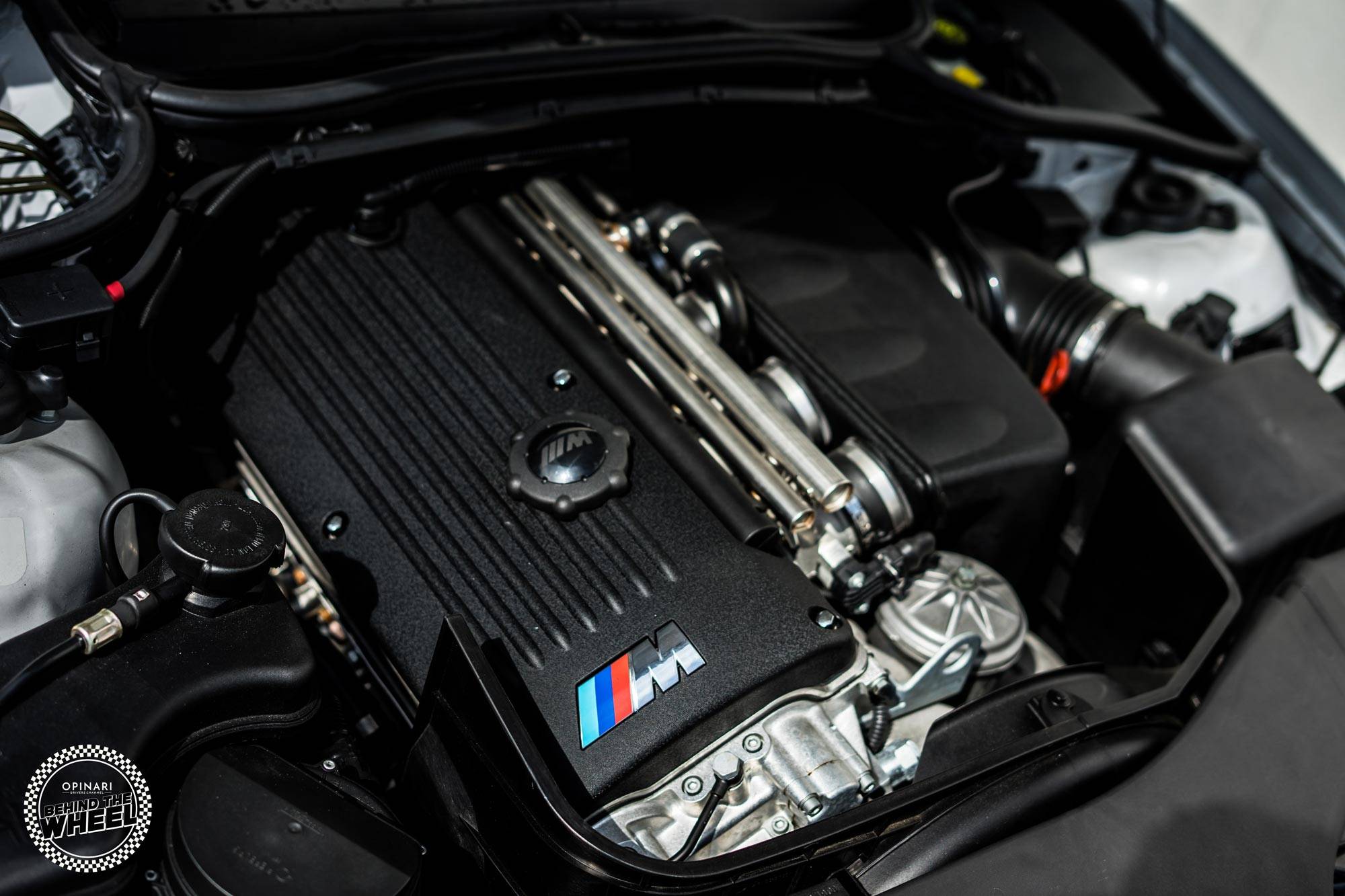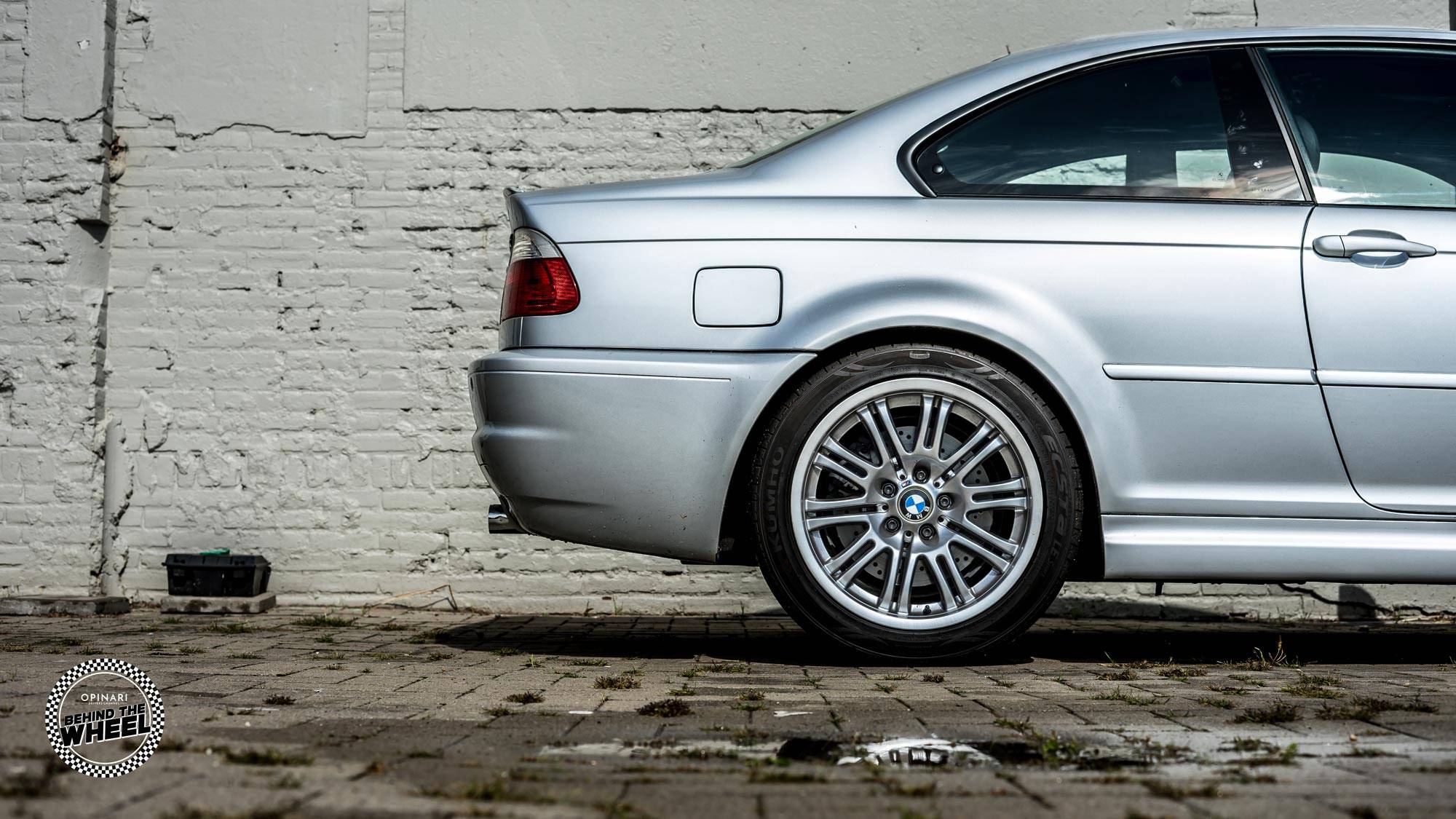 a rainy sunday,
but that didn't stop us
BACKGROUND INFORMATION:
OWNER:
Ruud S. |
AGE:
30 |
OCCUPATION:
Computer programmer |
CAR: BMW E46 M3 | ENGINE: Straight-six | HORSEPOWER: 343 | KM: 57.289
Waiting to hear a straight-six isn't the worst thing. It was a rainy Sunday when we did this interview, but that didn't stop us from searching for a nice spot to take some awesome footage. Ruud mentioned that he on purpose didn't wash the car: "it needs to be used, it's not always clean and it has a form of romance in it."
So Ruud, kicking-off this very first interview:

Of all cars you choose the M3 E46, a car built in the 2000s, probably needless to ask but tell us why?

I had always a weak spot for BMW dating from childhood, so when I gain the ability to buy a new car, going to BMW was a no-brainer. I wanted to buy a car which is not screaming, is relatively affordable(compared to nowadays cars) and offers a lot of driving fun.

I had a test drive with the BMW M2 after reading all the reviews, but when I took the E46 for a drive, I was sold. The purity of this car attracted me the most, there are relatively little electronically parts "interfering" with the drive experience. Since it's a high rev engine, one also needs to learn how to drive it to get the best out of it. You won't hear me saying the M2 is a bad car, not at all, I was super impressed! But the simplicity and roughness of this car convinced me. A true icon.

Do you drive the Beemer as a daily?
I do not, with a particular reason actually. If I now step in this car, I get excited because I don't drive it daily. I am afraid that if I start using this car on a daily base, I will get used to it. The E46's is in an immaculate condition, and I want to keep it that way. And apart from that, driving this car during the week doesn't make any sense with all the traffic jams nowadays.

Can you highlight some features of the exterior which you made to fell in love with this Muncher?
To start with, I like the exterior for its modest design. The E46 M3's mission was to combine the day-to-day usability of the E36 with the driving capabilities of the E30. So in the end, it's not a car with huge wings, extra-large rims or whatsoever. It's modest. The Twin Dual exhausts, power dome, widened fenders, unused side grills and the Gurney flap at the rear are only exposing that this is not your regular 3 Series coupe(alright, that being said … this is valid for non-car-interested persons ;-)).Furthermore, I really do like the design line running from the hood, completely to the back. It's a car with a balanced design.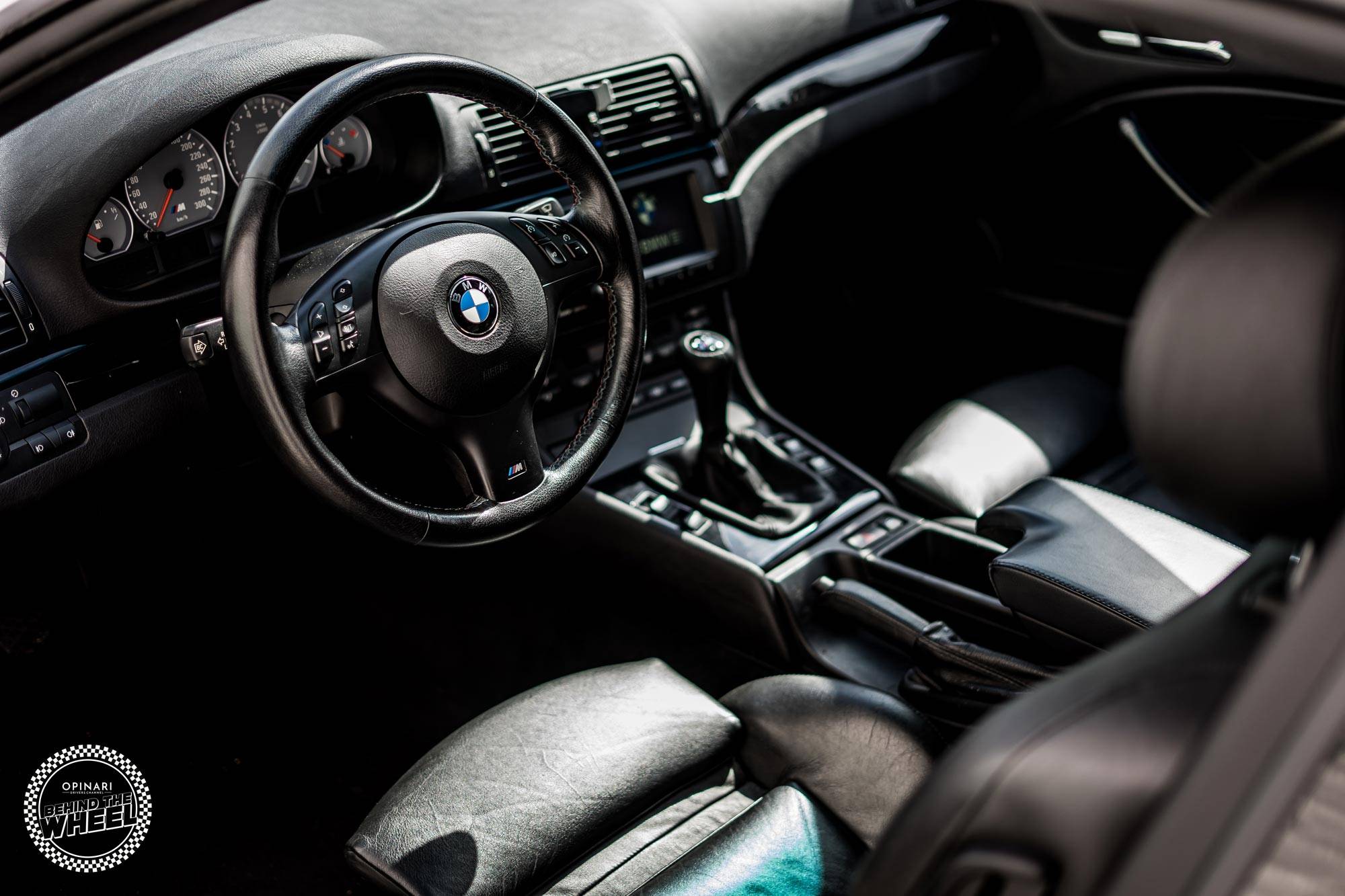 What interior aspects of the E46 do you like the most?
Maybe I am getting a little boring, but again I have the highlight the simplicity and well thought over the design of the interior, it has an analog interior. I am a programmer of profession and do like to make things as efficient as possible. The buttons are where you expect them to be and solidly build from great materials, taking into account with this car being almost 19 years old. The seats are terrific and offer great sideways support. And I have to say that I do like the small M-details which can be found throughout the interior.

What can you tell us about the engine or the way it is engineered?
The "S54B32"- engine has won the 'Engine of the Year' awards six times?
I have to be honest, I just bought the car so I cannot tell you all the ins-and-outs. One thing I do love about this engine is that it's running towards a staggering 8.000 revs. It has a double VANOS system, or variable valve timing, which has been put on the intake and exhaust camshafts. 3.2 liters big, atmospheric, no turbo's, pure driving. And look at it, it's a big-big six inline engine, placed in the length of the car! I specifically chose to search for an E46 M3 with manual gears, and I am happy I did. Shifting remains a part of driving and is definitely contributing to the drive experience. It is also challenging you to become a better driver, "At what revs shall I shift, how fast can I get it in gear et cetera"- it pushed me to sign-up for some racing lessons.

What do you actually miss in-or on the E46, in other words, what can be improved?
The brakes are a little soft, the well-known tearing subframe problem, which has recently been solved, but all this I already knew when I bought the car. And although the exhaust system is completely original, it's lacking a tiny bit of sound experience.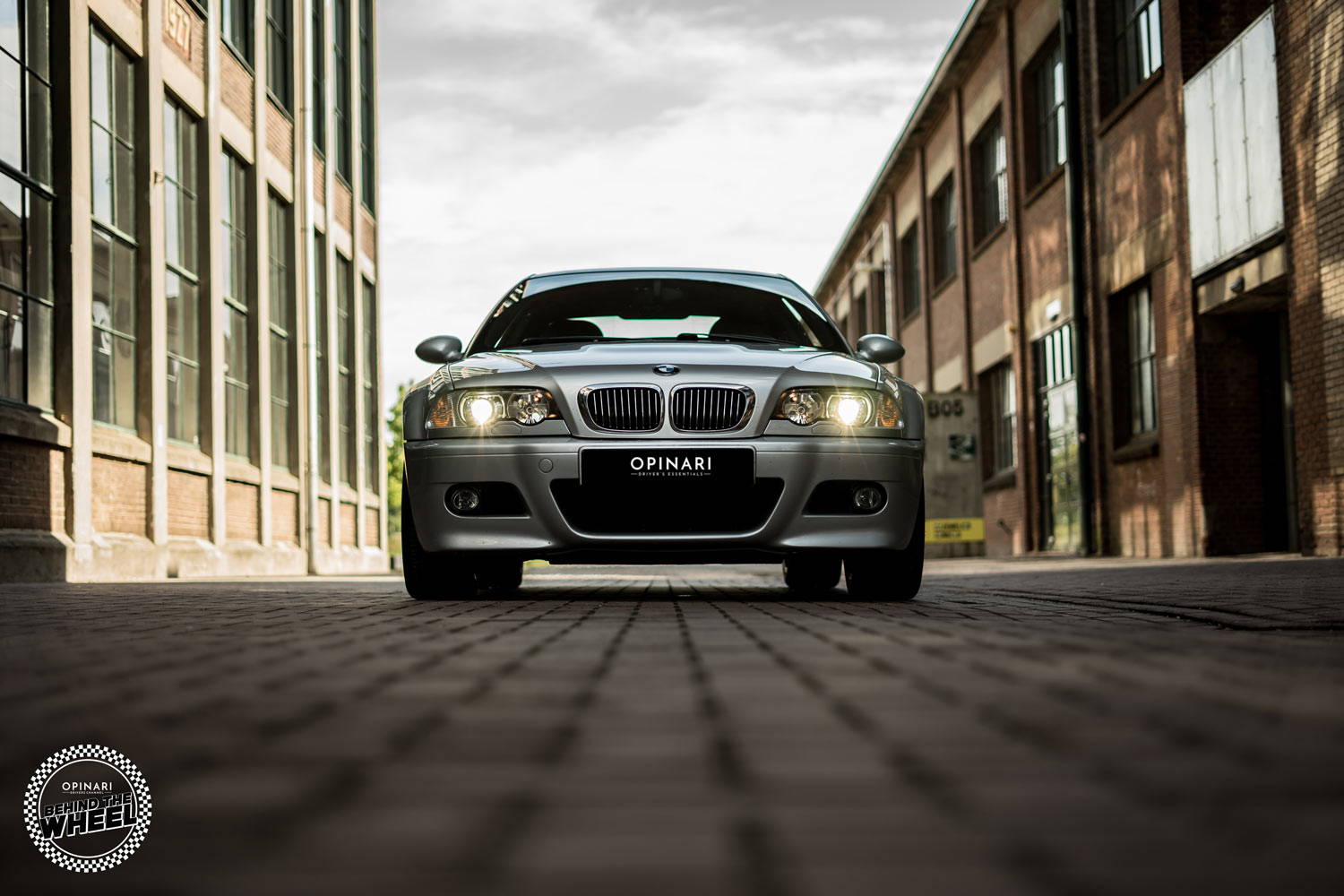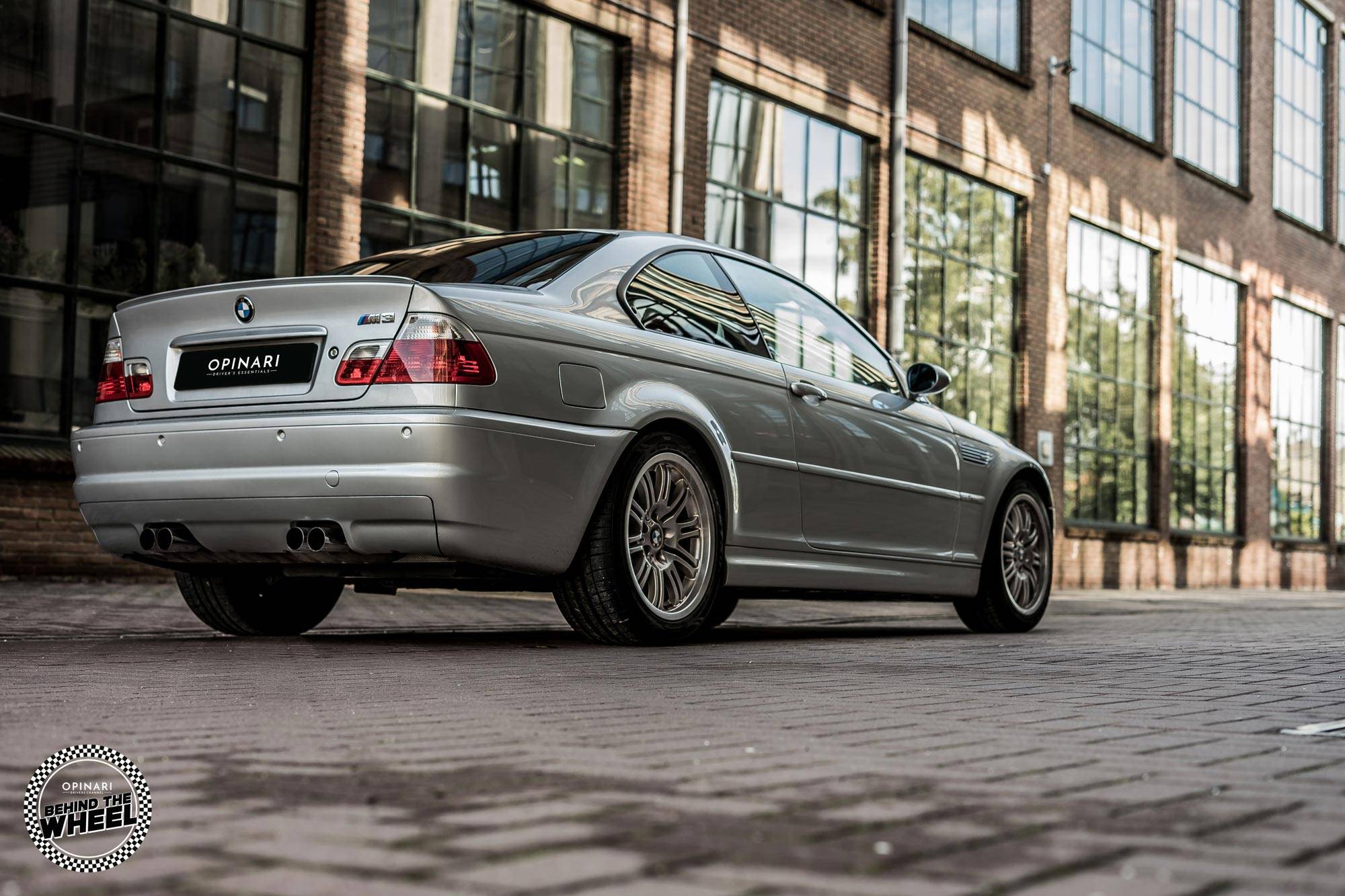 Can you describe to us what the car in general means to you?
For me: mainly proven cars that have been around, such as the E46 M3, and still driving around do get my attention.
I have a huge interest in technique and a car is just a brilliant melt between man and technique.
So for me, a car is a piece of well-engineered art.
What is, in your opinion, the reason we car addicts are so attracted to our beloved vehicles?
I think petrolheads are addicted to their cars because of the possibilities they bring and allow us. Think about when you were younger and for the first time stepping on a moped, the feeling you have when you are increasing speed. Technique brings you faster towards your destination. Aside, you have many aspects that you can change on a car and there are many subcultures(optical modifications, mechanical modifications, restoring, sound improvements) thus allowing to translate your identity into your car and trying to make your own car "exclusive." Add the sound and smell of cars and I think you have an addictive formula.
Why and what products did you buy from us?
I bought two sweaters, the grey-on-grey version, and the black-on-black version. For what reason you are asking? Since you, pointing his finger towards me(Sander), forced me to buy them. And I have to admit: they are one of my favorite sweaters now. The fit and quality are great and I like the special details on it.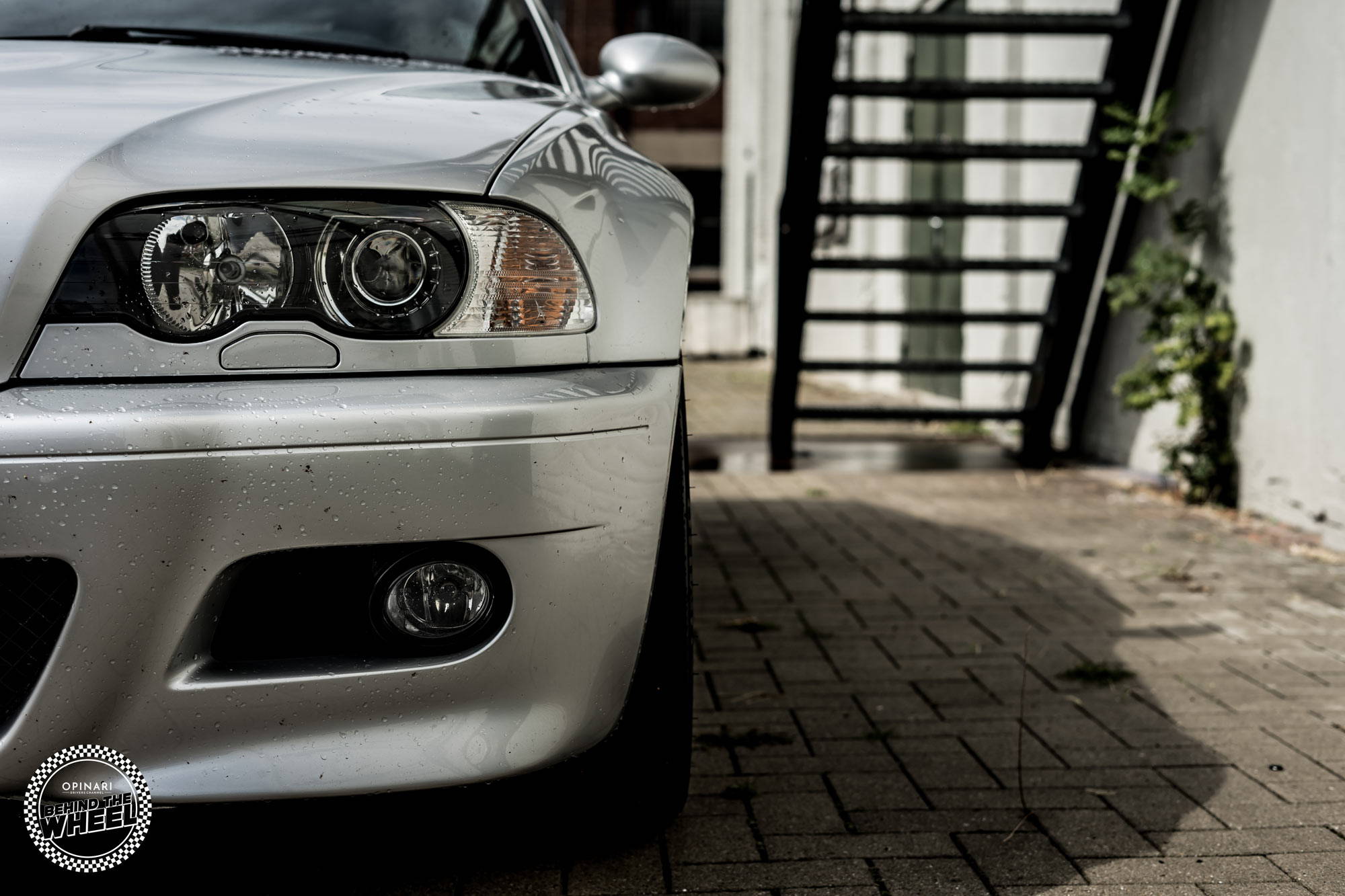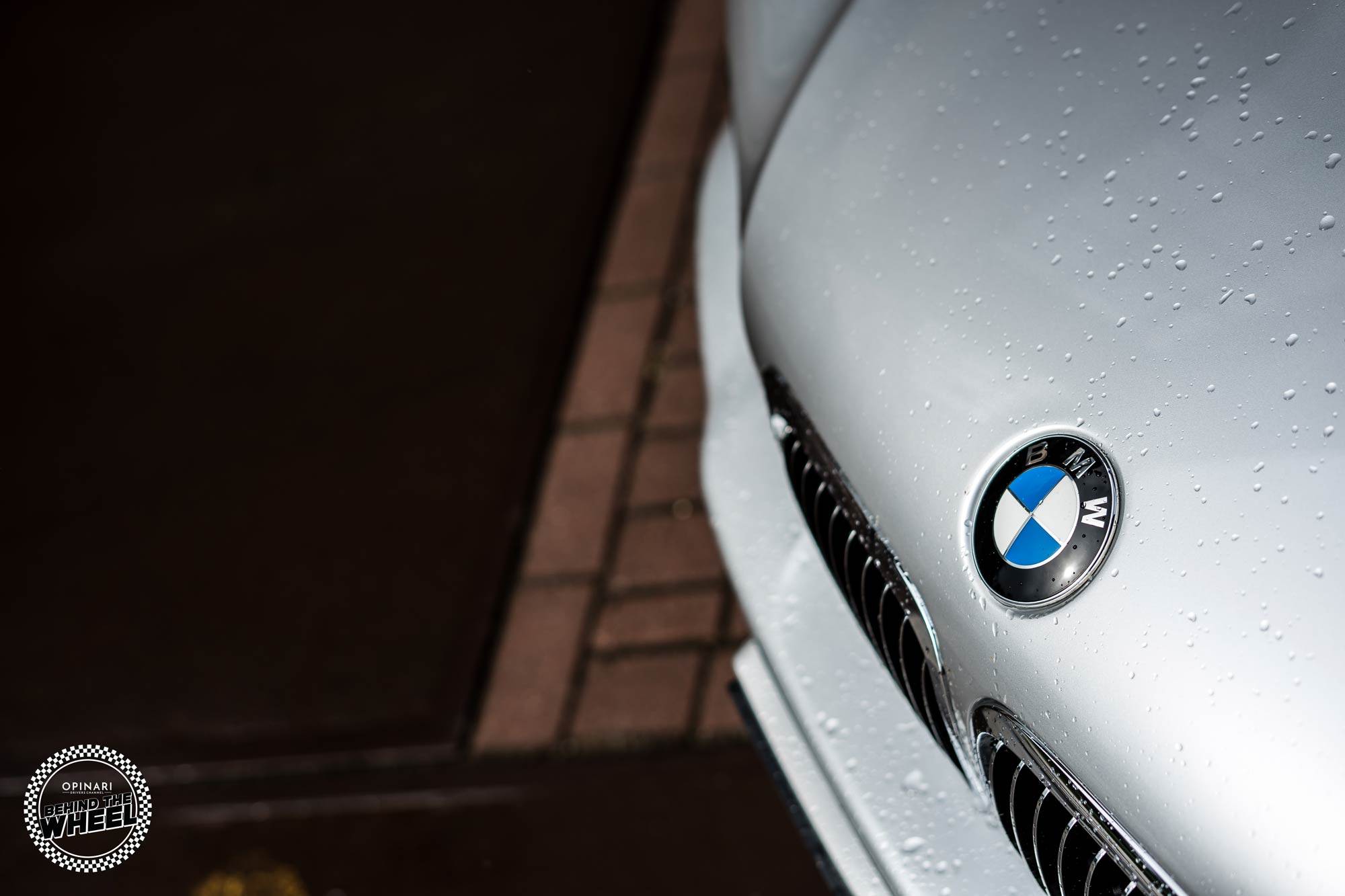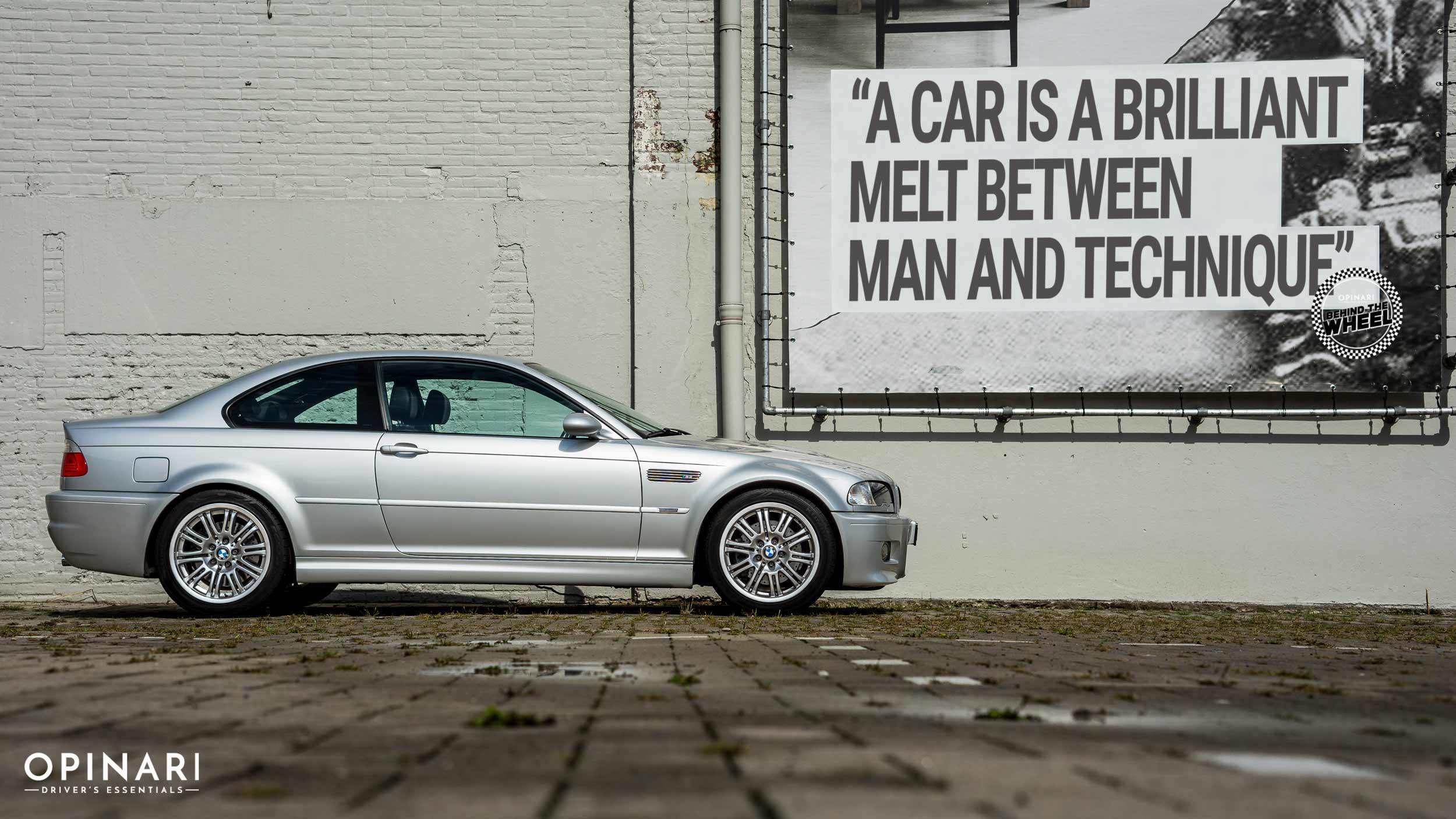 100% superior unbrushed cotton

Signature OPINARI type data tag