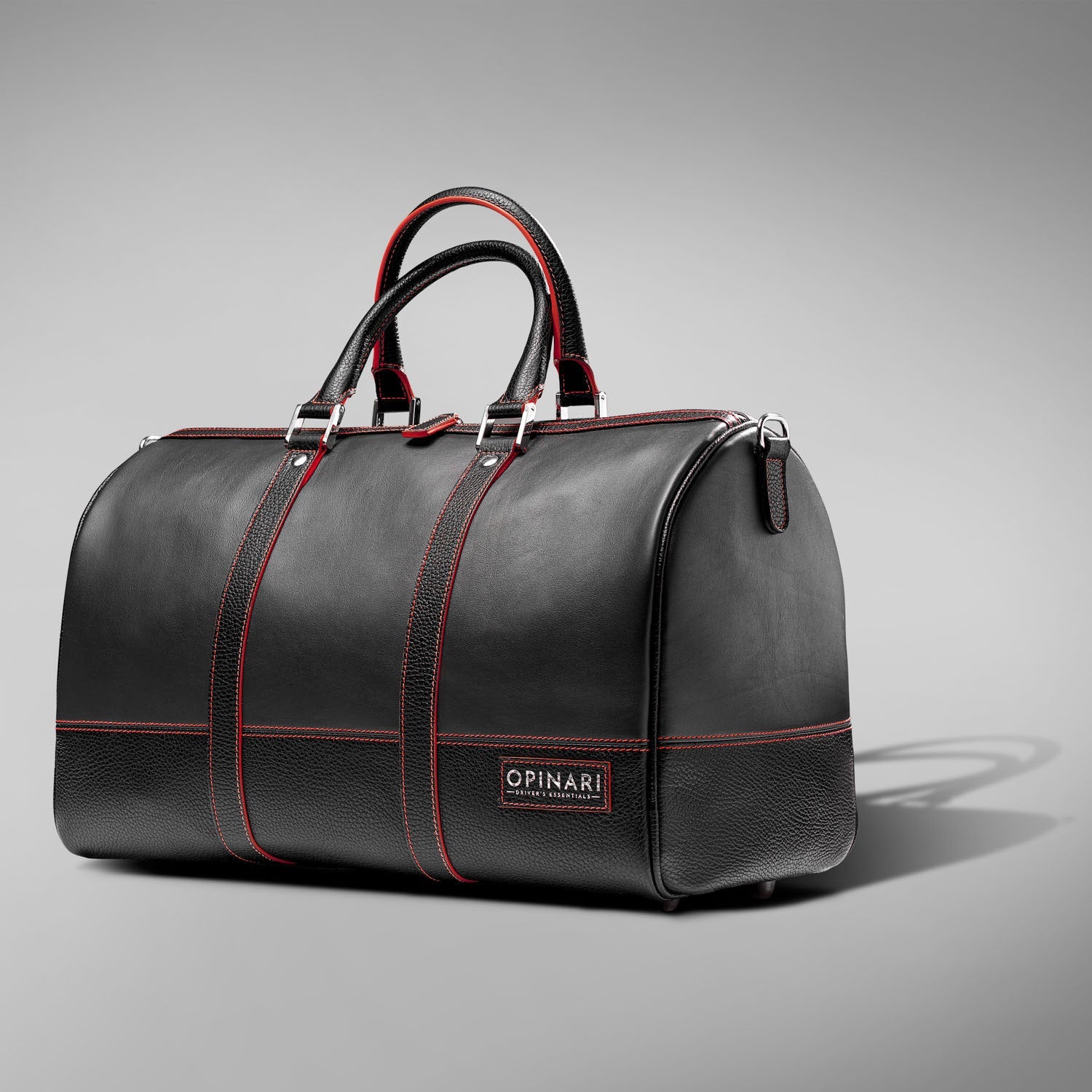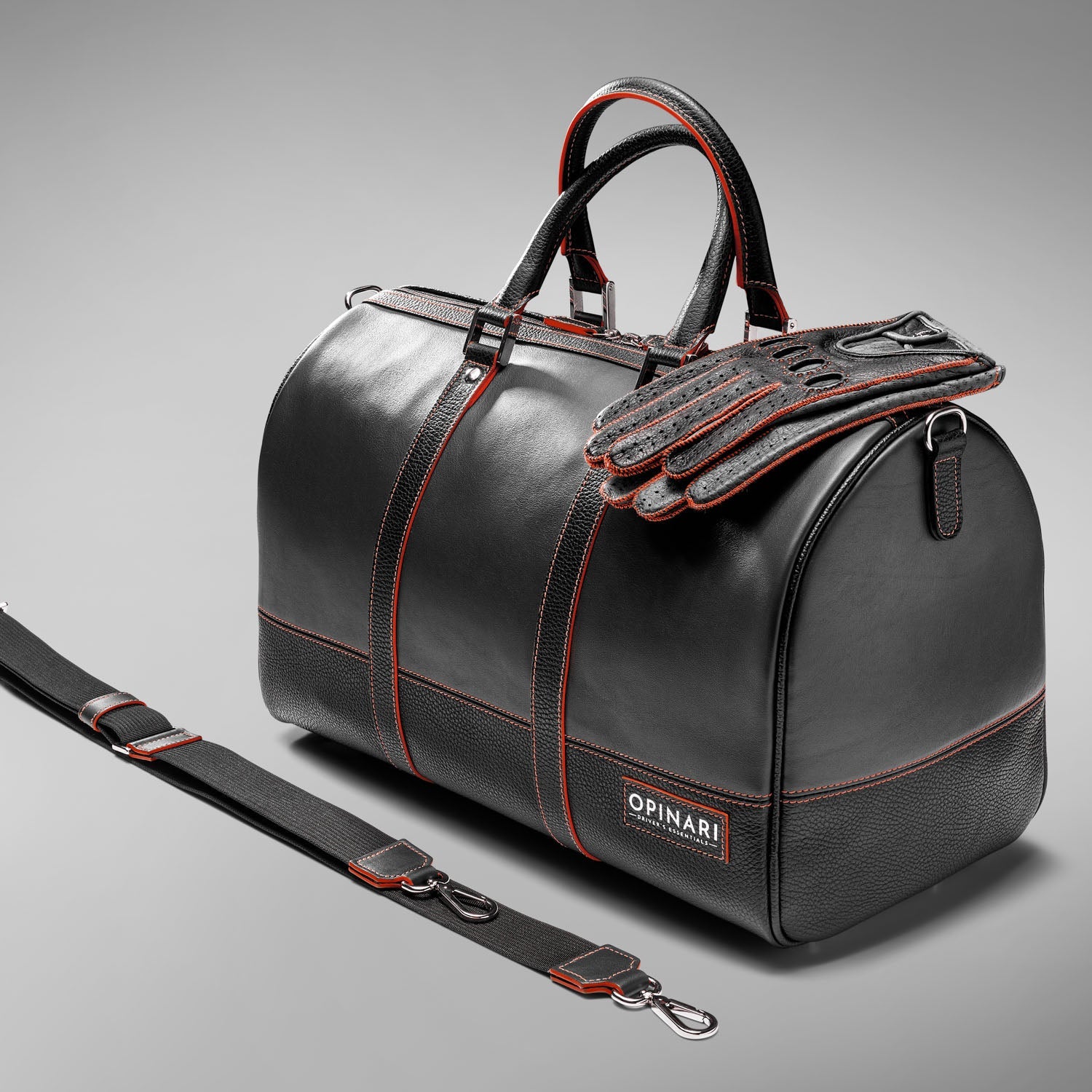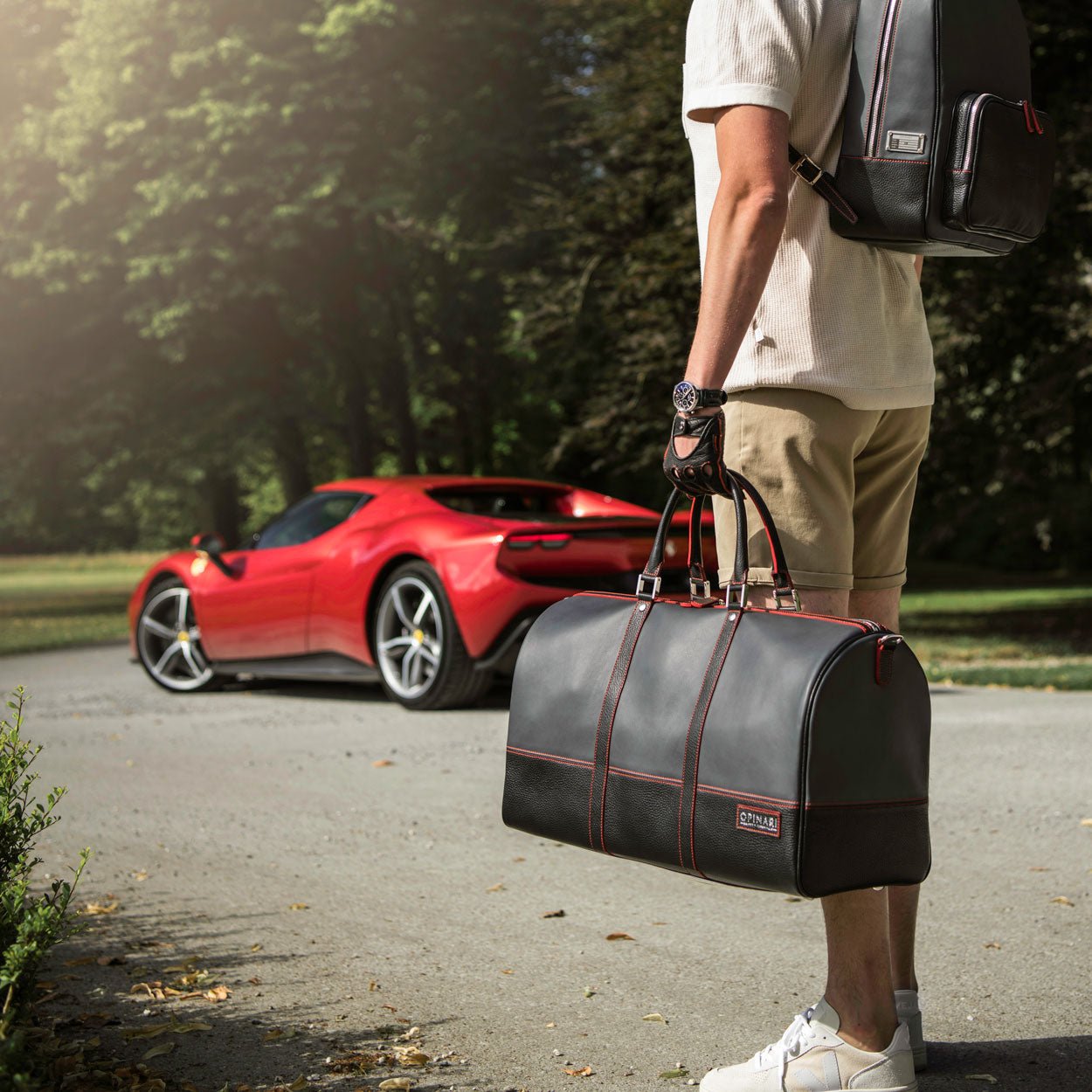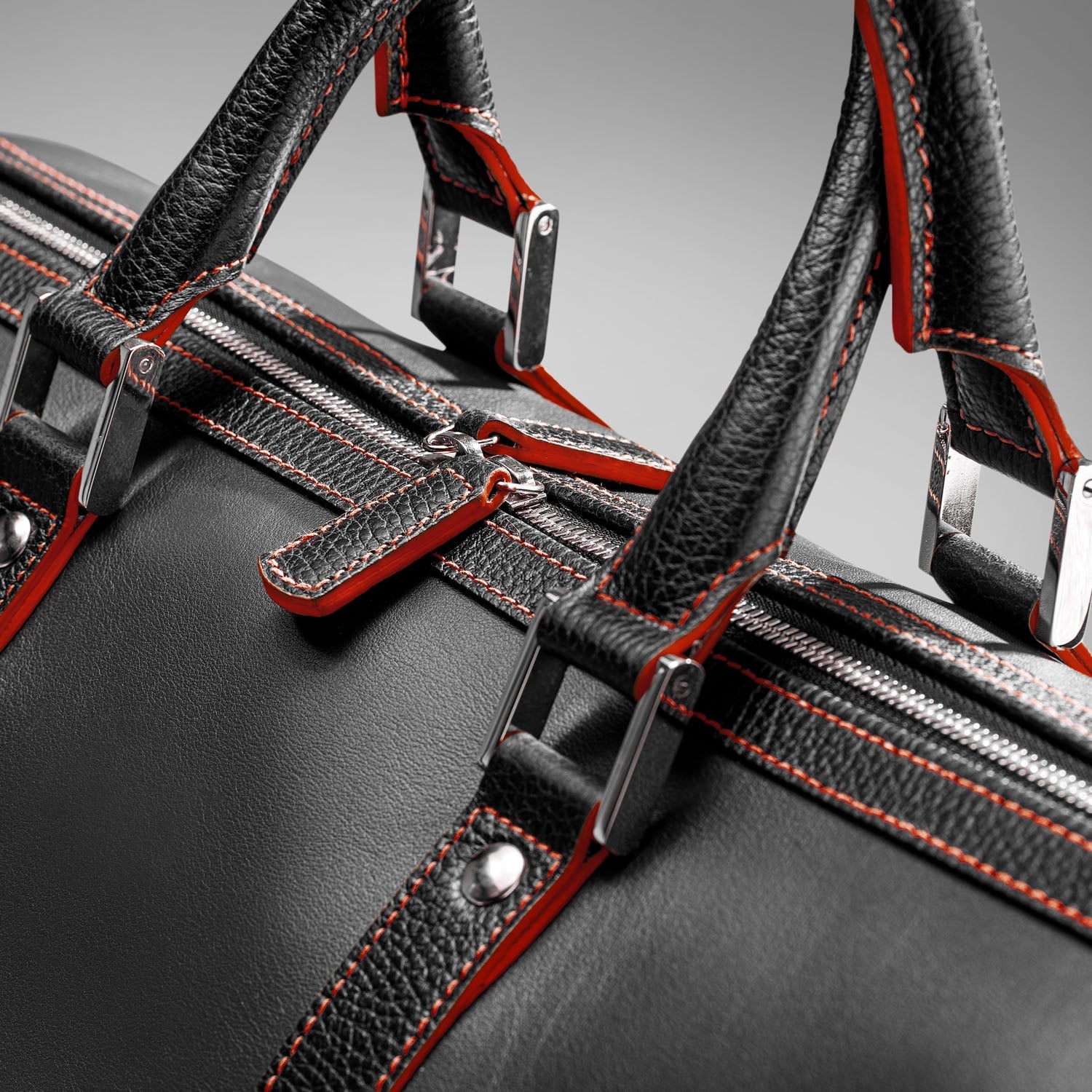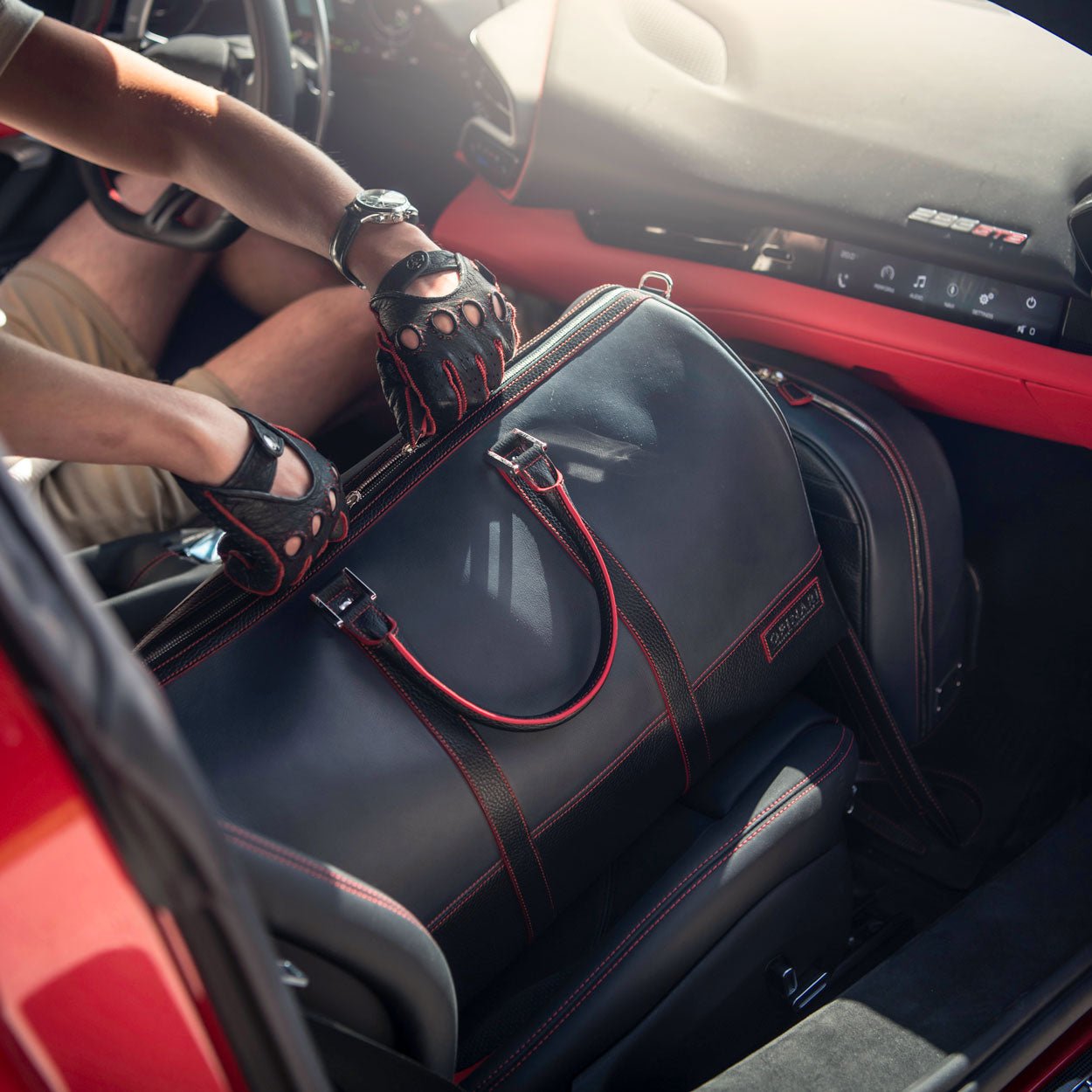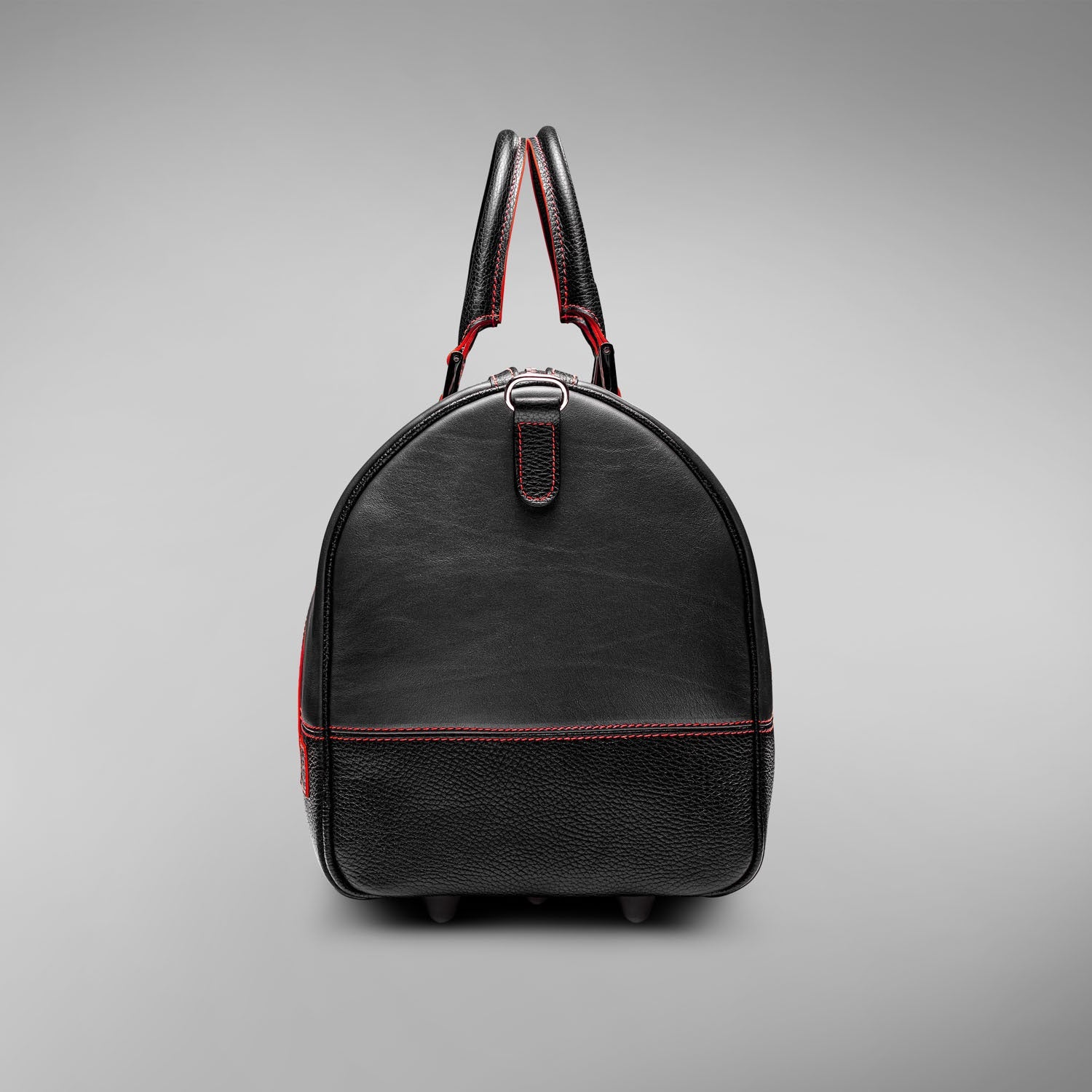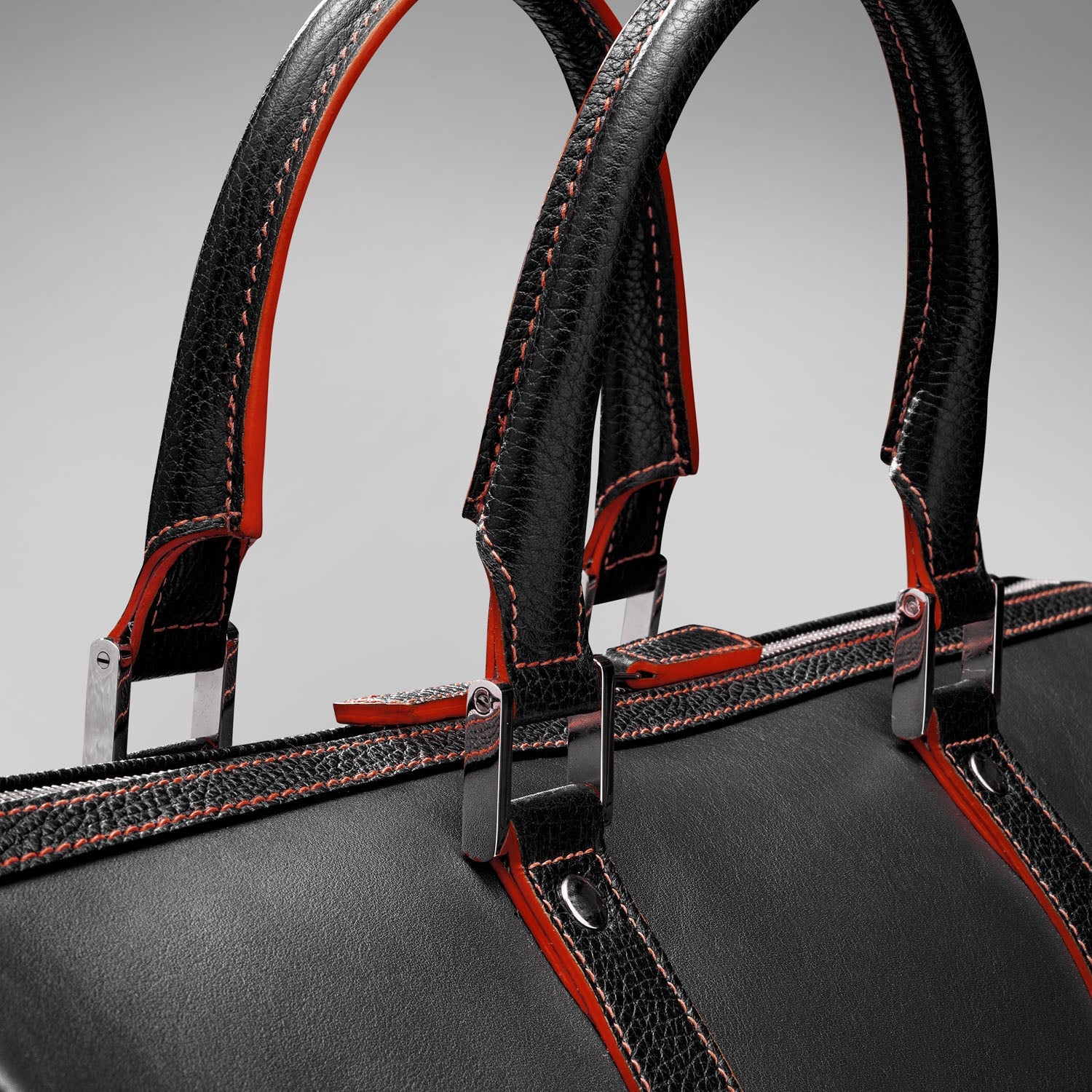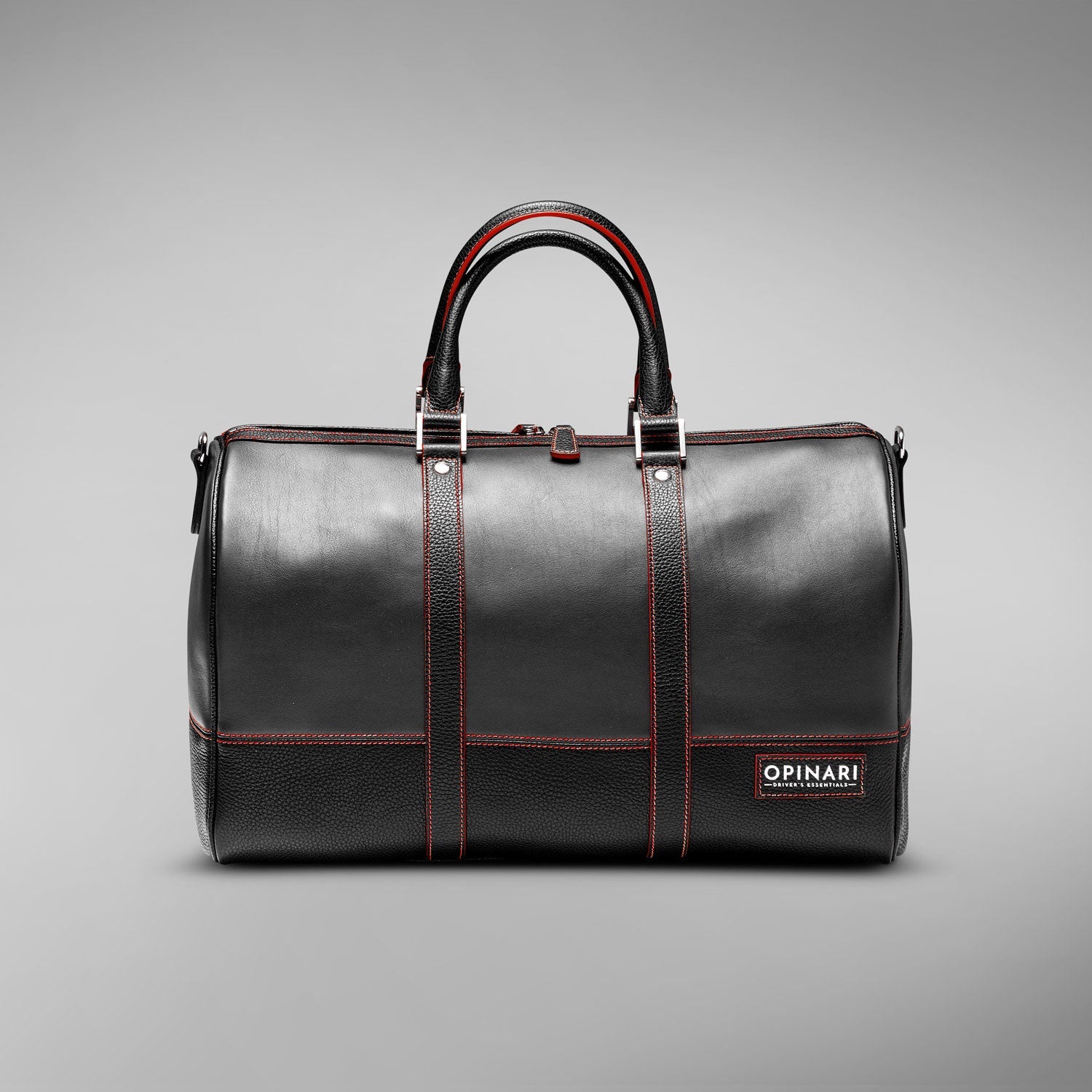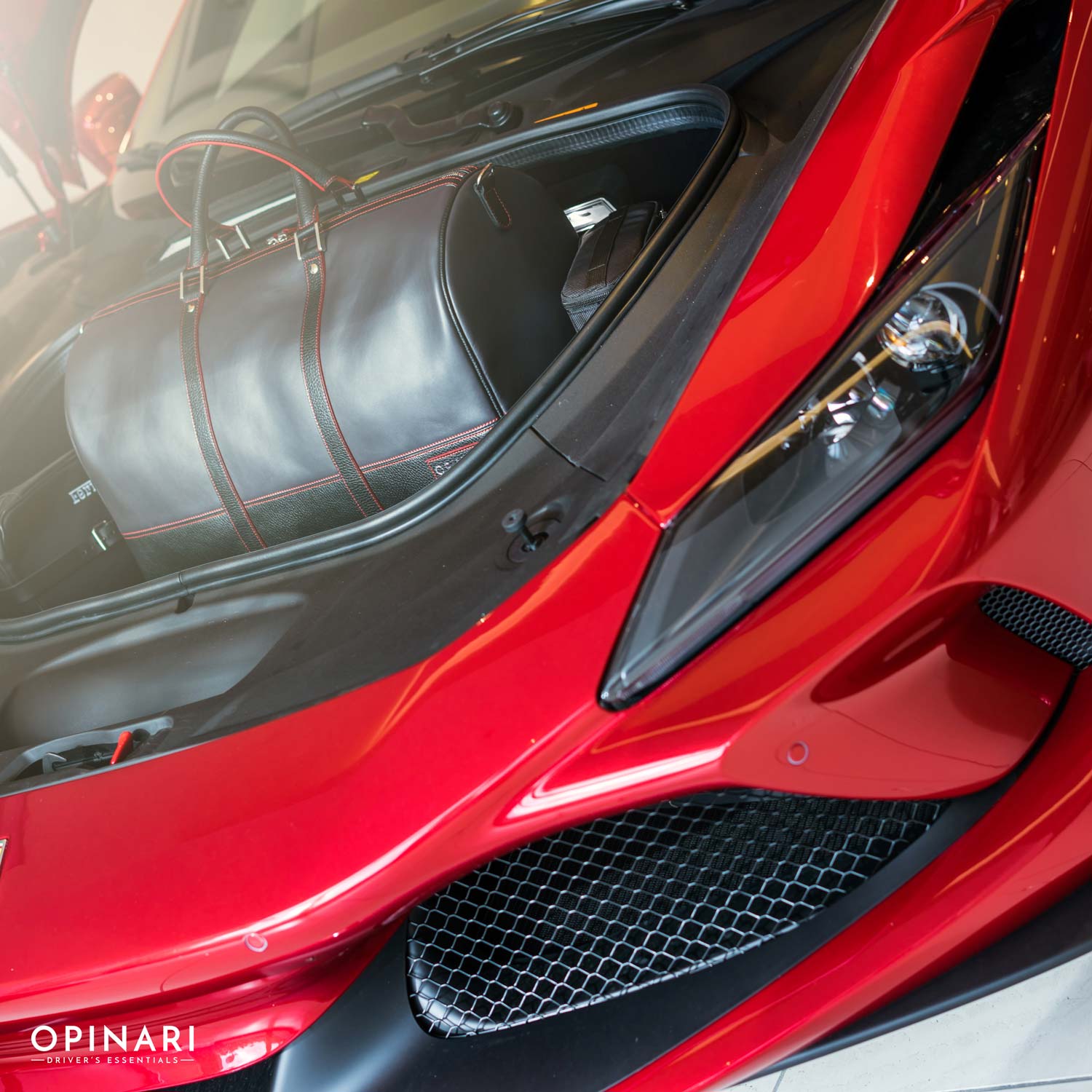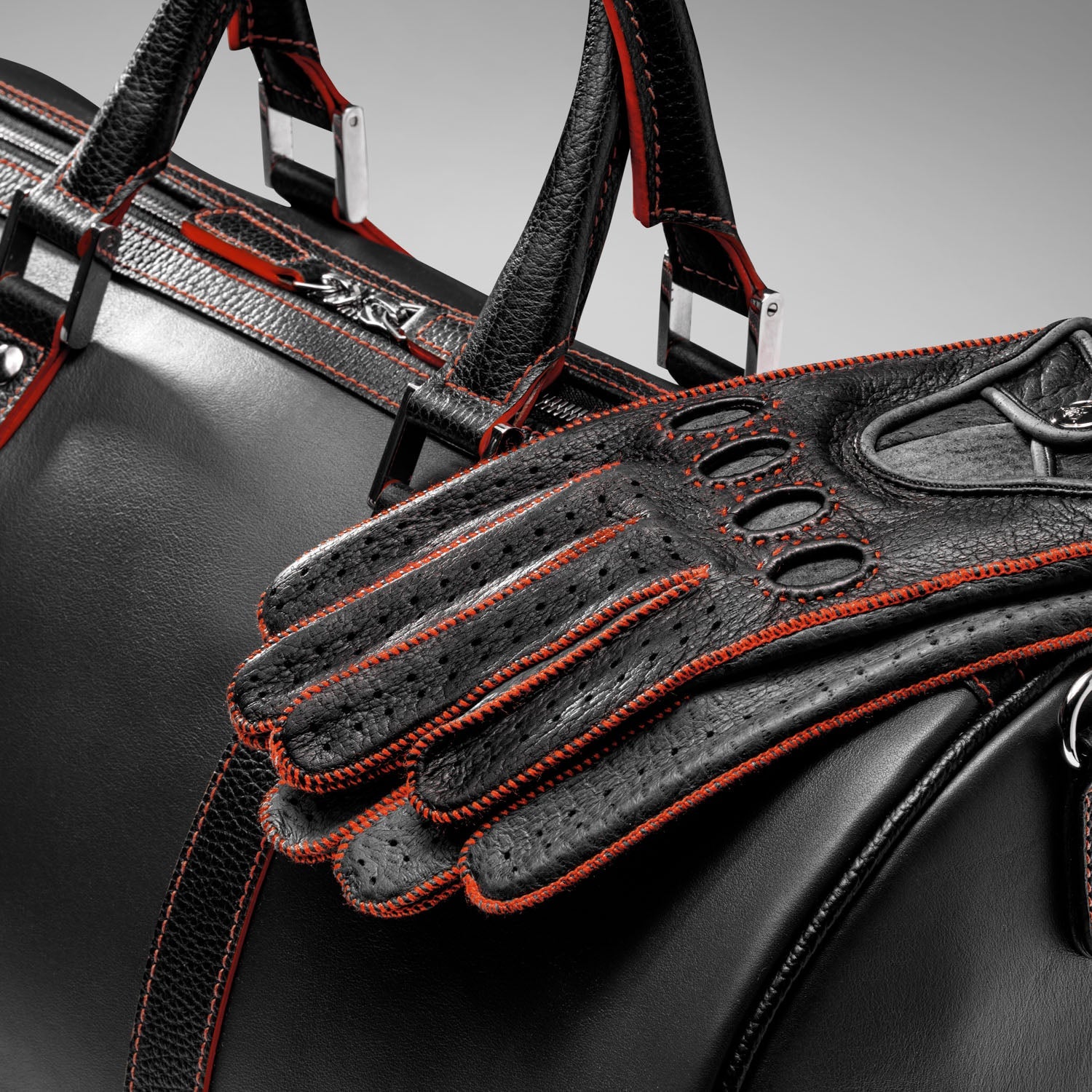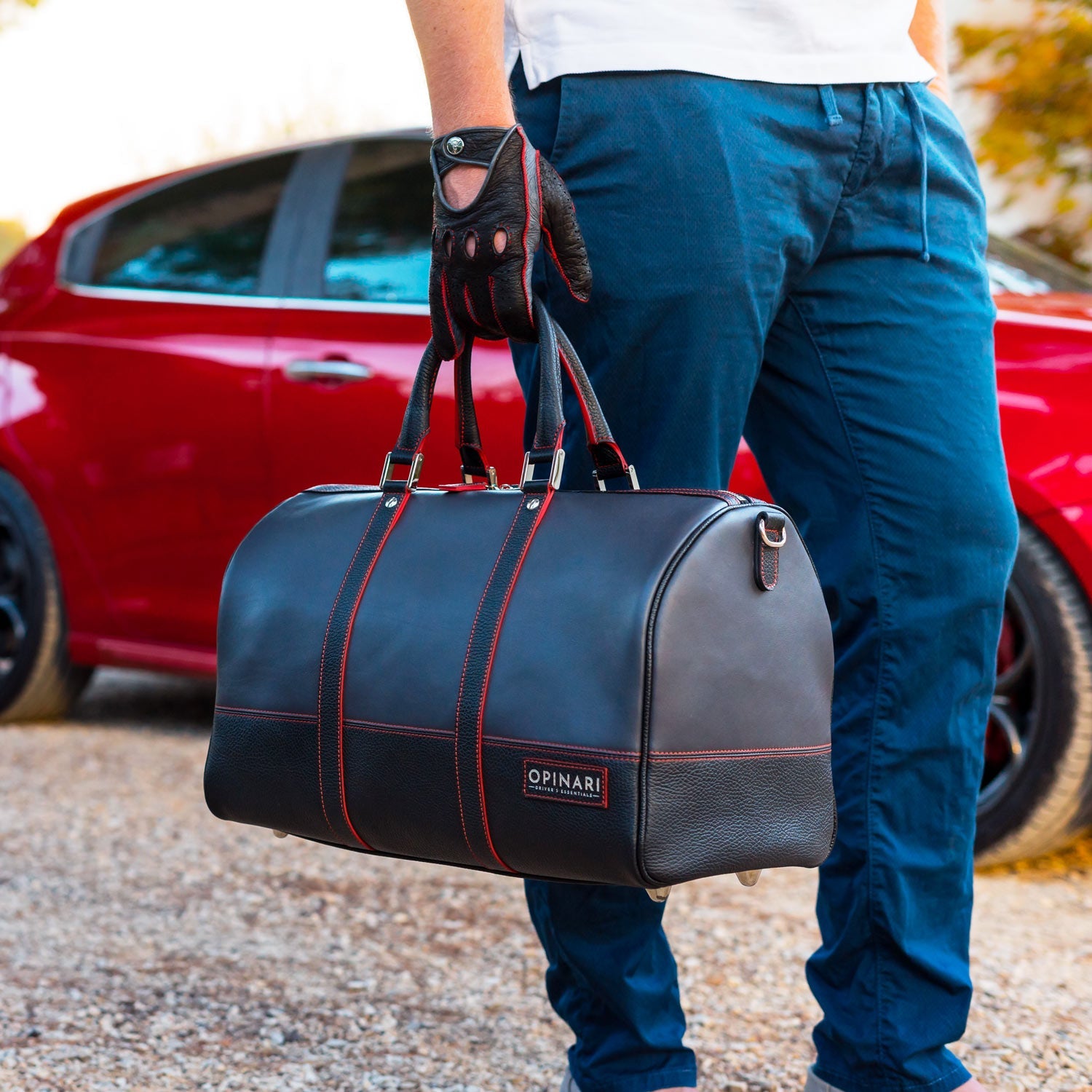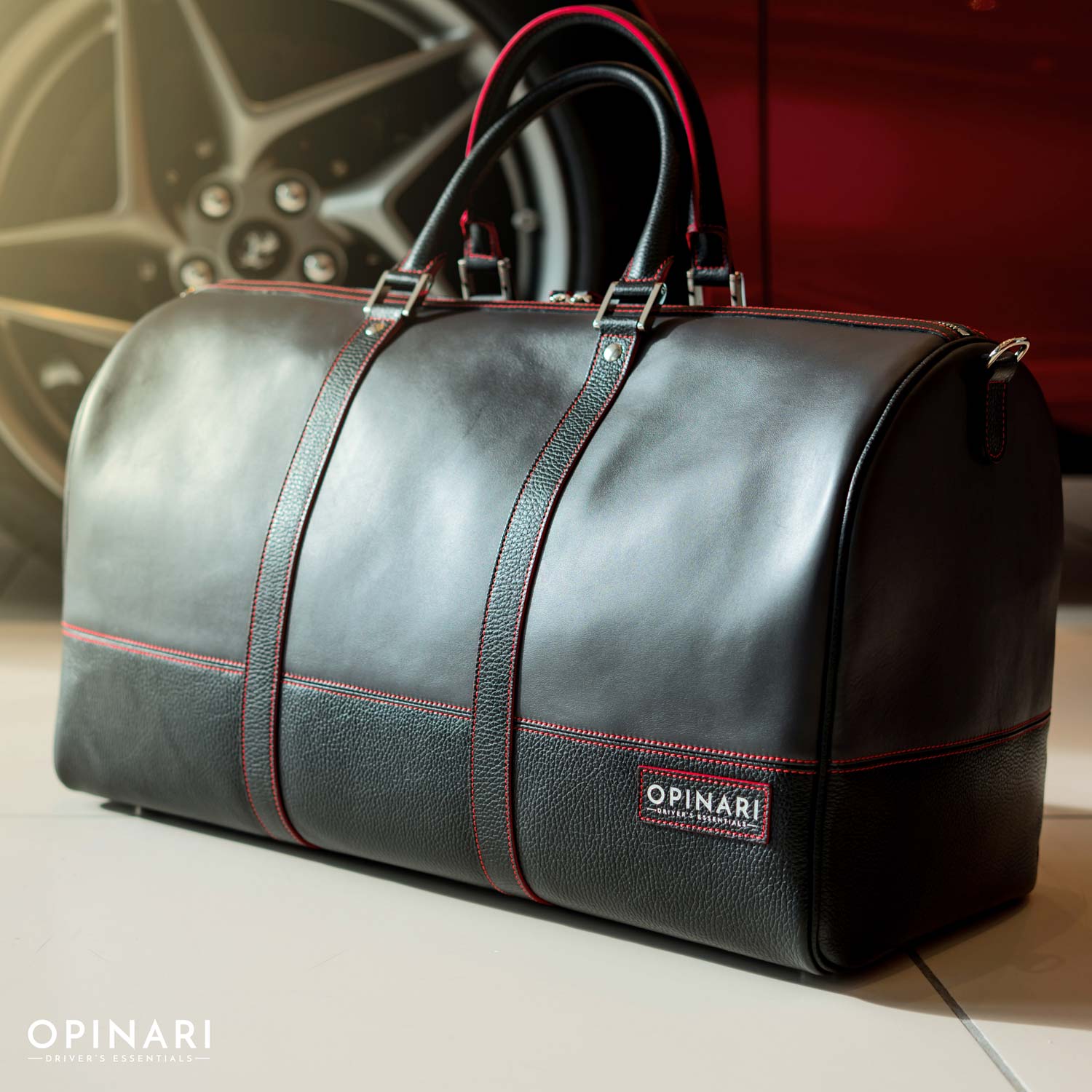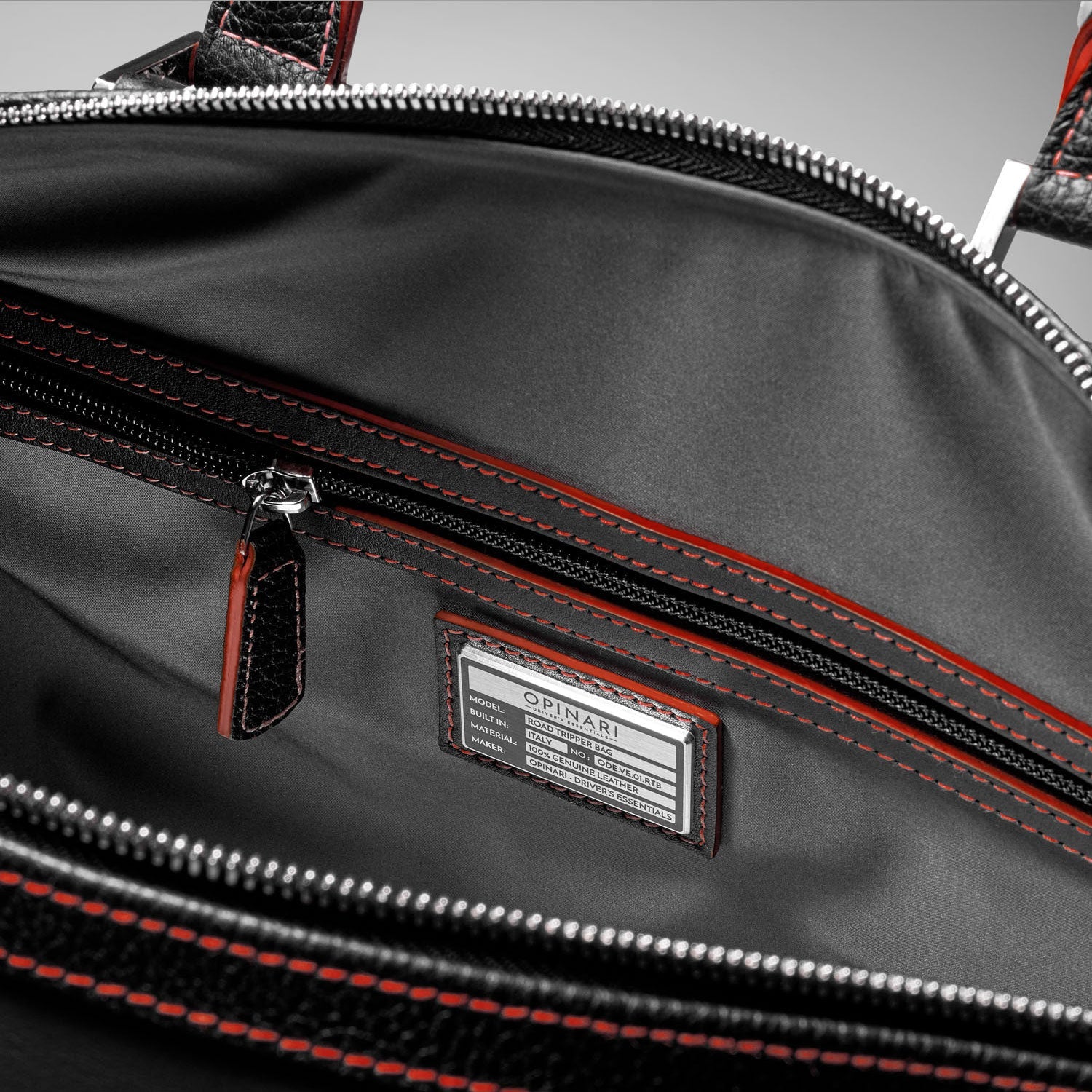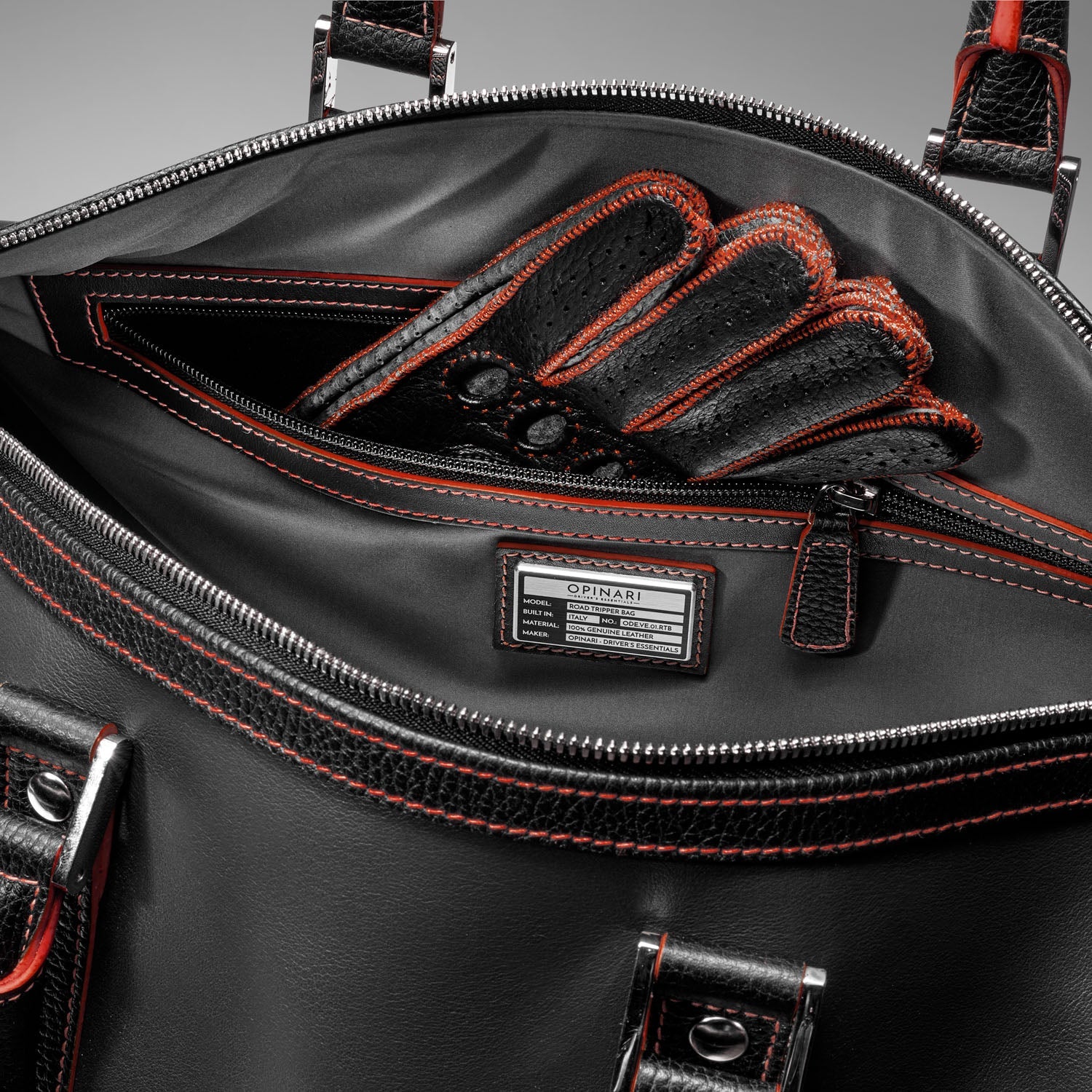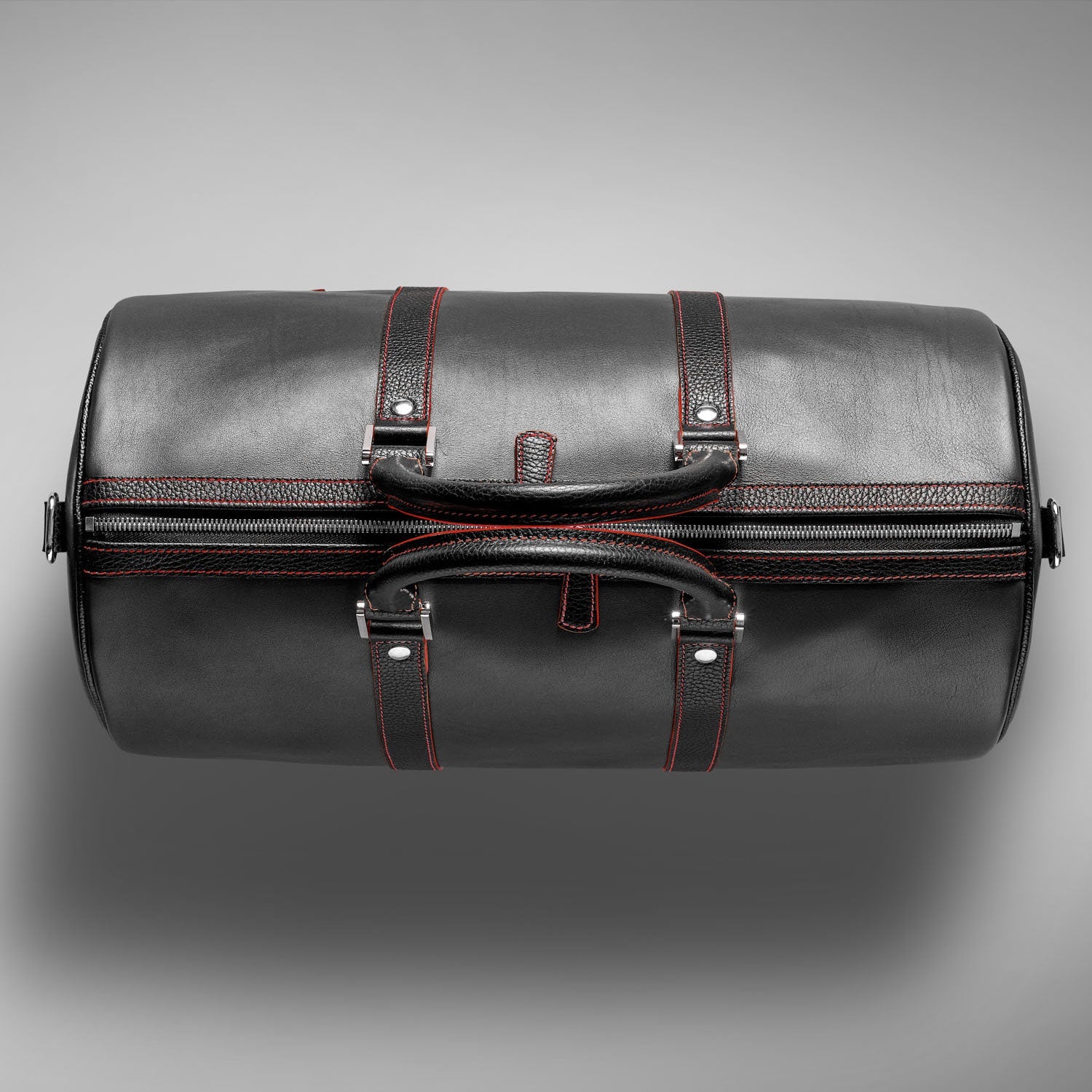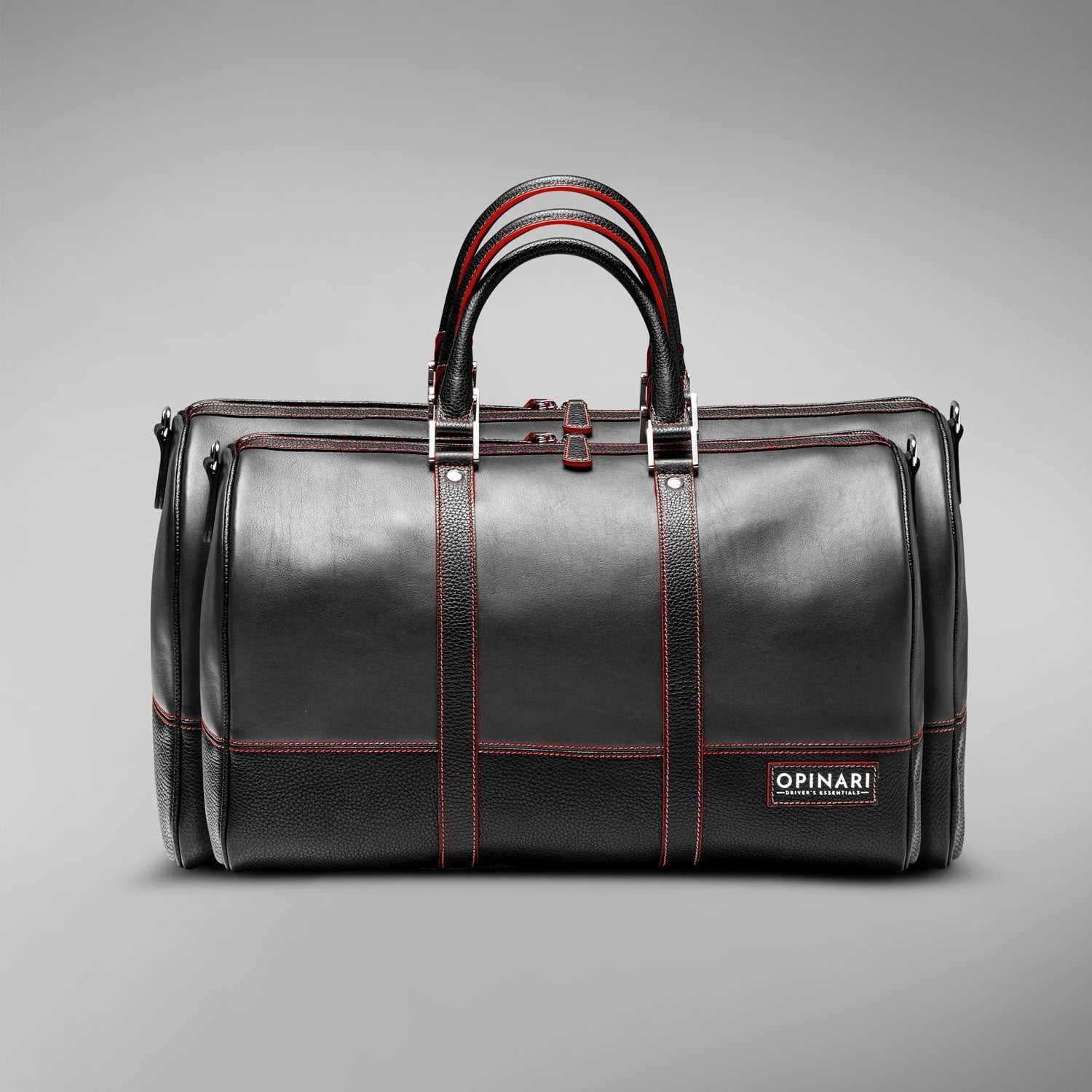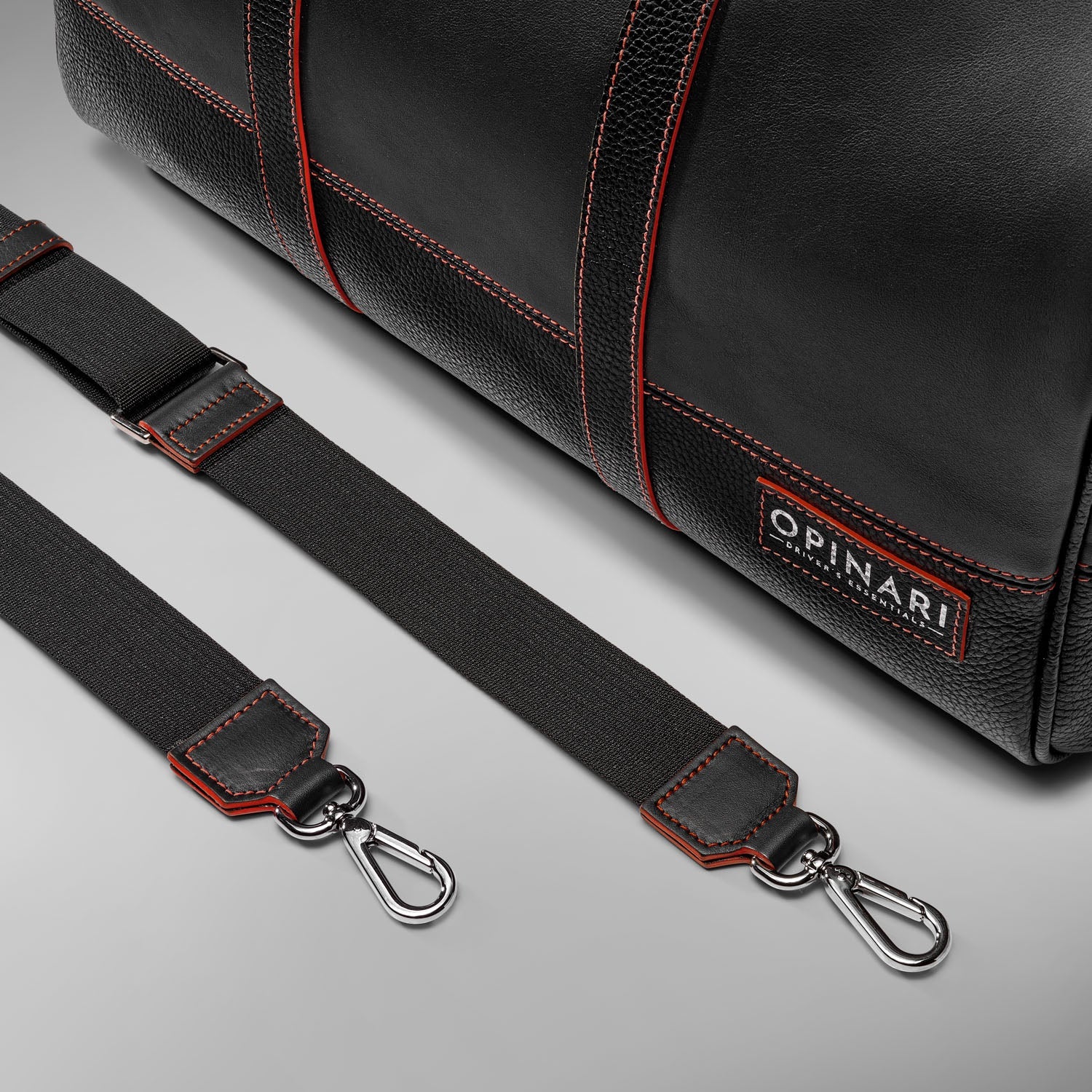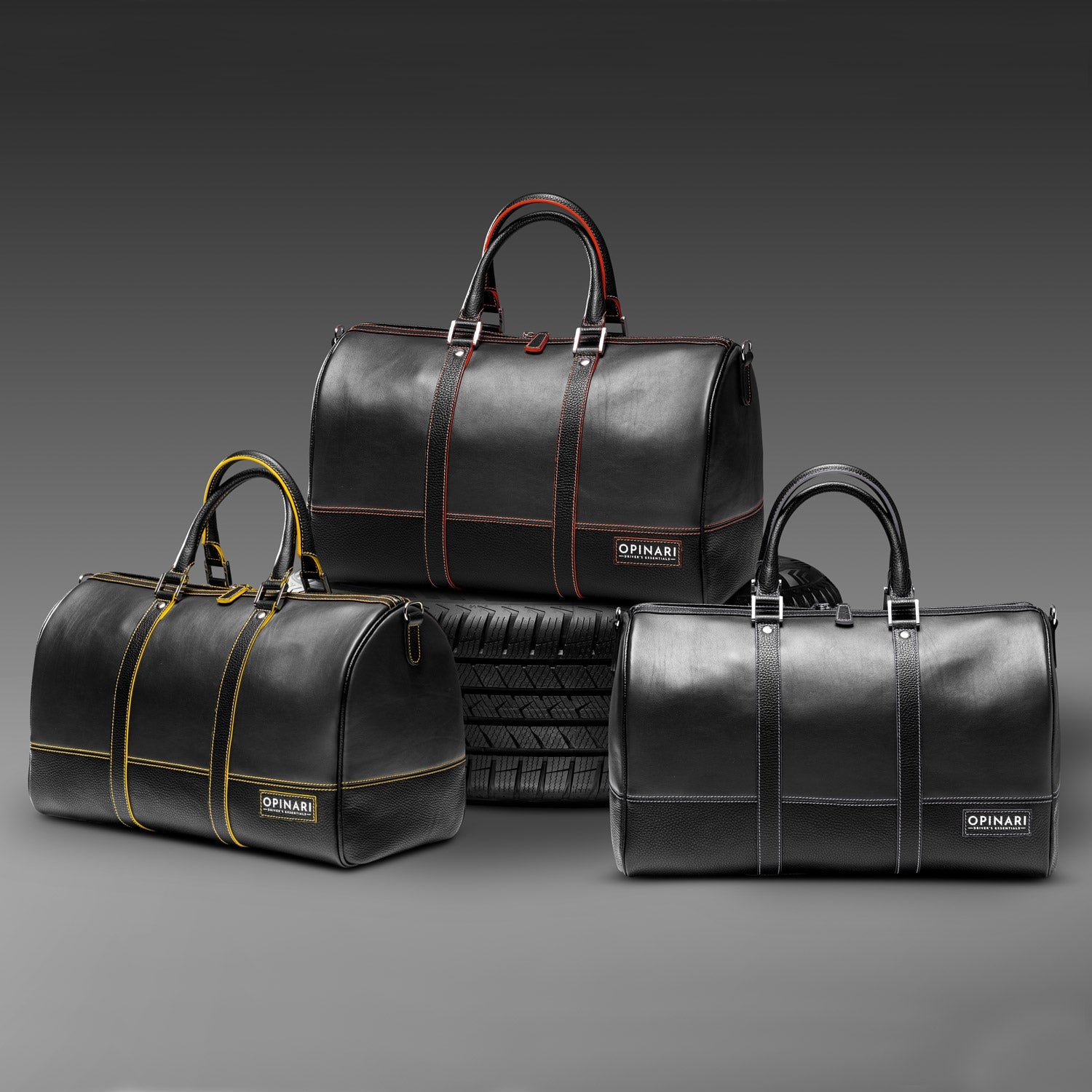 Roadtripper bag 45 // 55 - Rosso Acceso
---
Shipping, delivery time & returns.

After you placed your order, your order will be processed that same day and sent to you the day after.

Standard complimentary UPS shipping in Europe:
2-4 working days

Standard complimentary UPS Express shipping outside Europe:
2-4 working days

UPS Express shipping is available at checkout for the EU.

If you are not happy with your purchase it is, of course, no problem to return it. Returns must be made within 14 days of receiving the goods. All items must be returned new and unused in their original packaging and with all OPINARI - Driver's Essentials tags still attached. Please note that all costs that are made to return the goods are your own responsibility and will not be refunded.

Items that are damaged, used, or soiled will not be accepted. If the product you received has a technical problem please contact our customer service team immediately. For more information see our FAQ.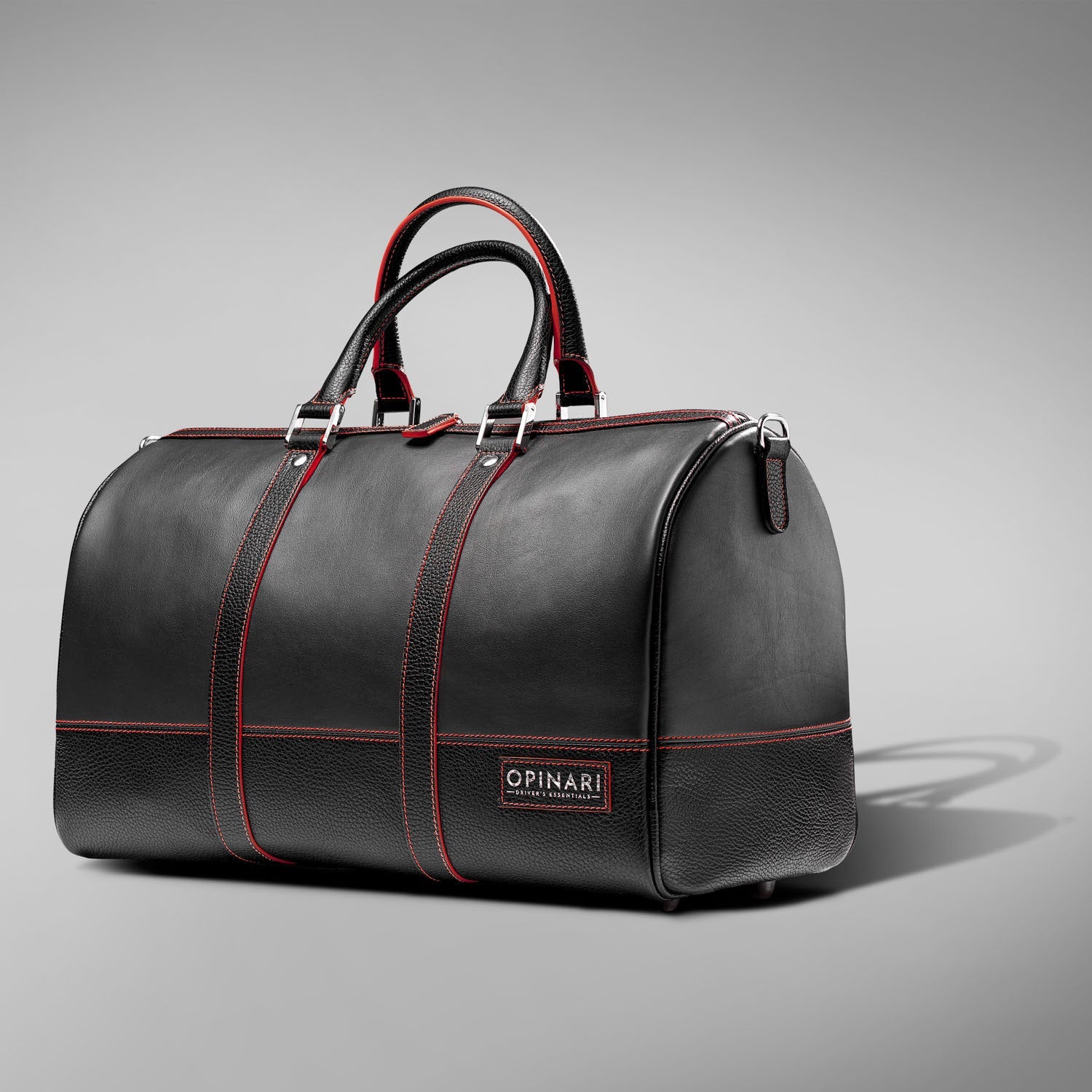 Roadtripper bag 45 // 55 - Rosso Acceso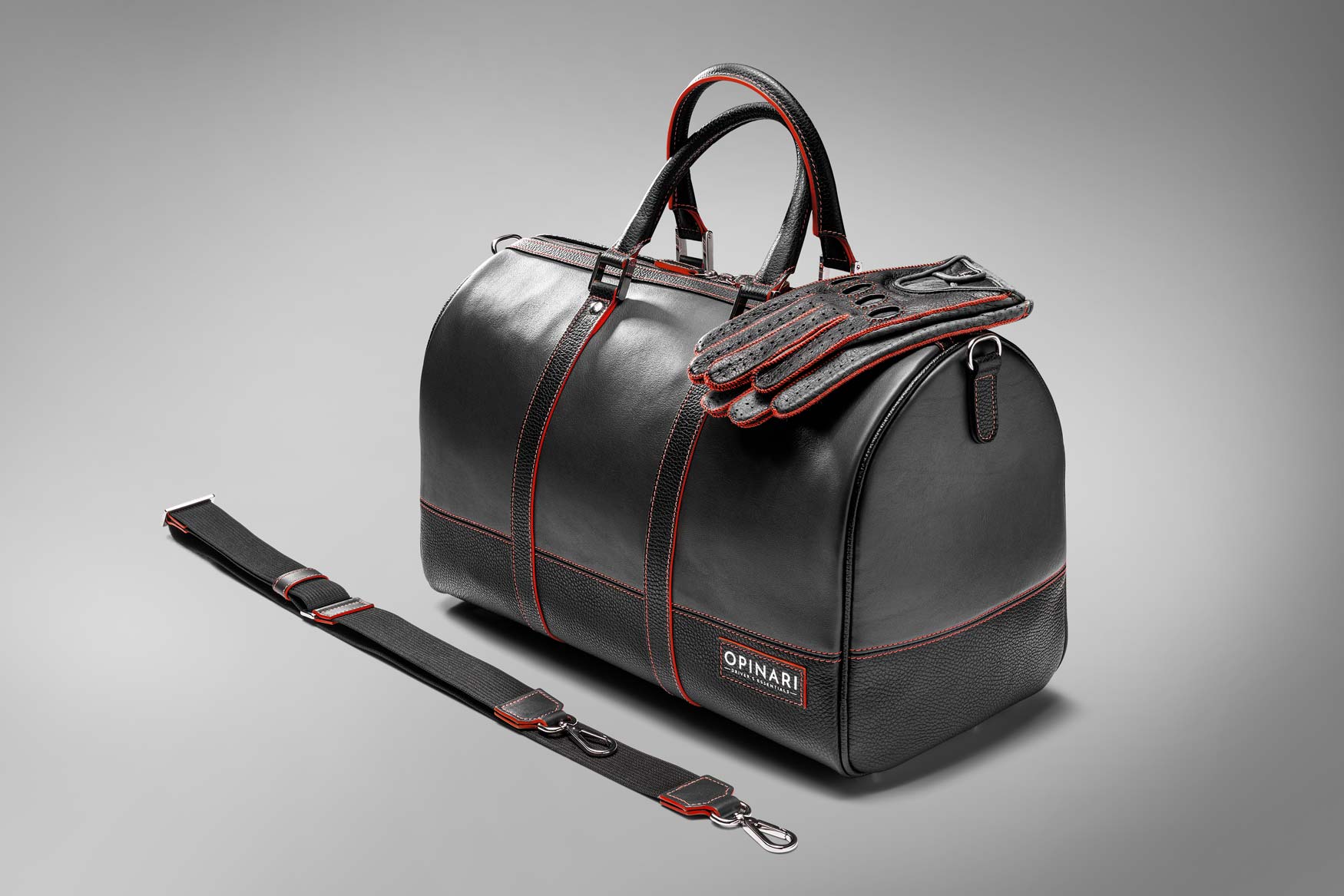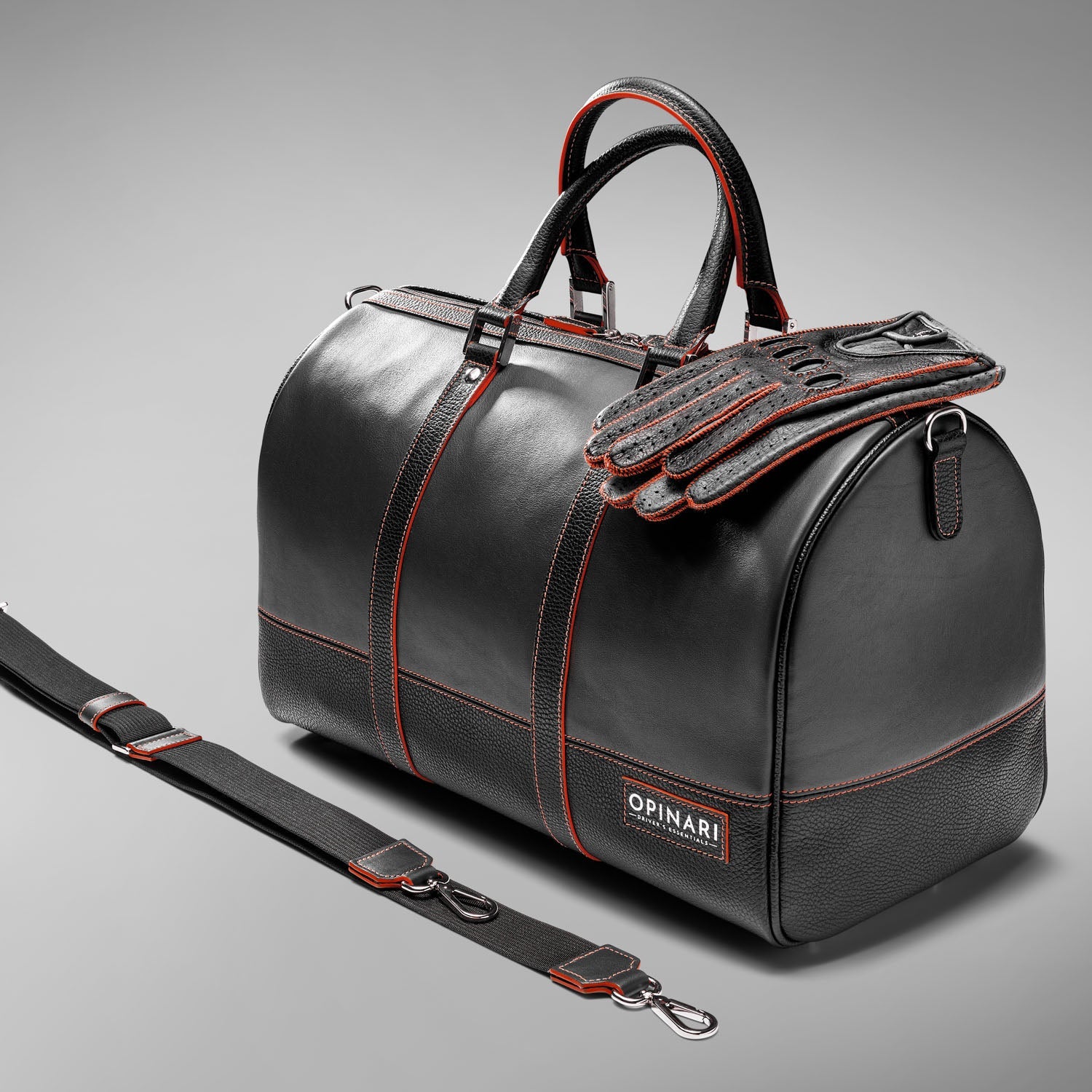 Duotone design
The black grained leather on the bottom of the duotone resembles the tire's profile, a rougher surface, whereas the smooth grey full-grain leather symbolizes the bodywork of your car. 
Subtle red details
The painted sides are done 7 times, painted, sanded, painted etc.
This gives this bag a unique character and differs compared to machine-painted.
Palladium hardware
Solid Brass Palladium finished hardware and support feet.
Aluminium VIN tag
Aluminium – VIN - tag on the inside
Description
Roadtripper bag 45 // 55 - Rosso Acceso
Material
Calf full grained leather
Adjustable webbing shoulder strap
Dimensions
45 x 24 x 29H (32L) // 55 x 25 x 32H (44L)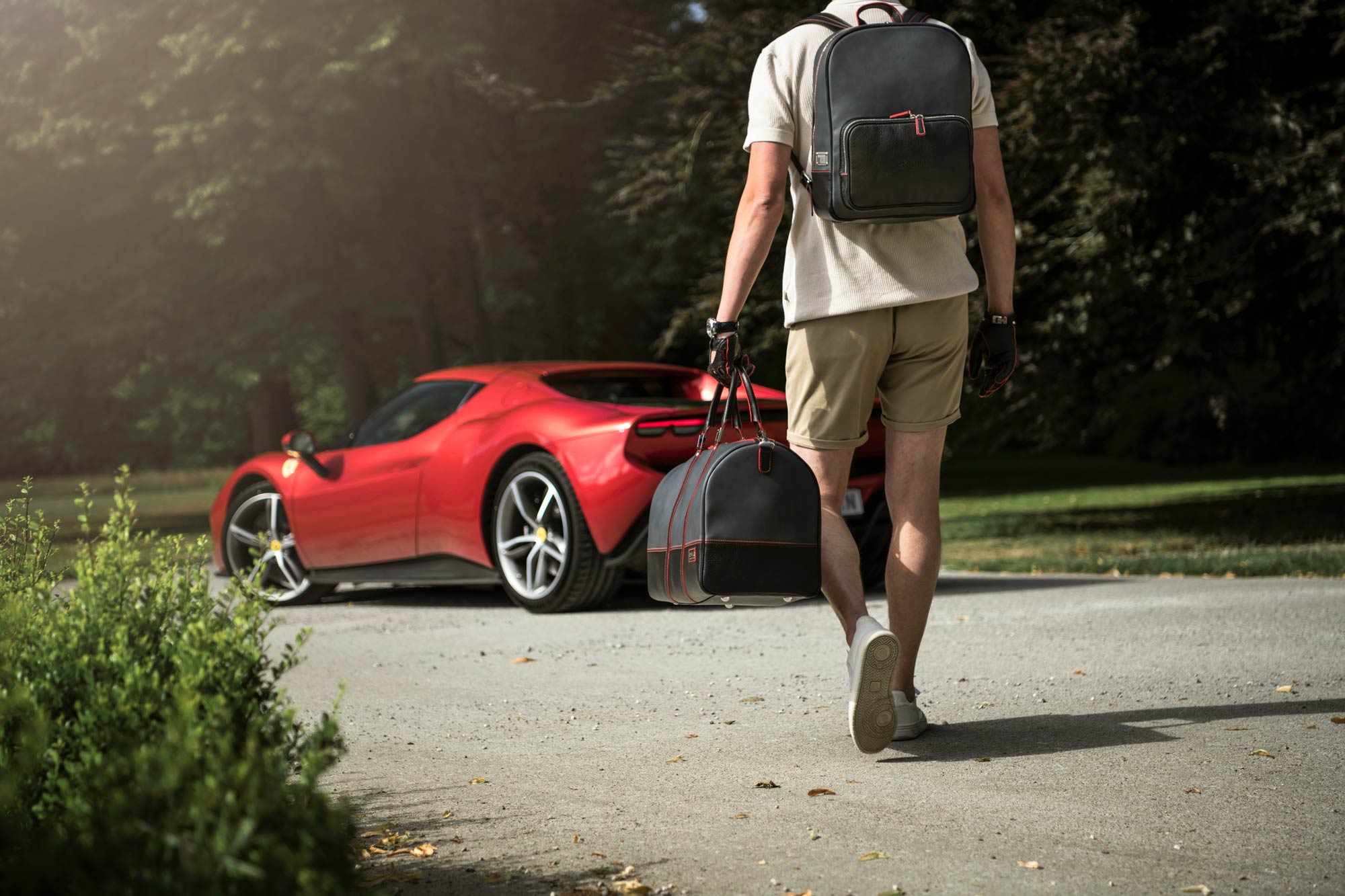 Roadtripper bag 45 // 55 - Rosso Acceso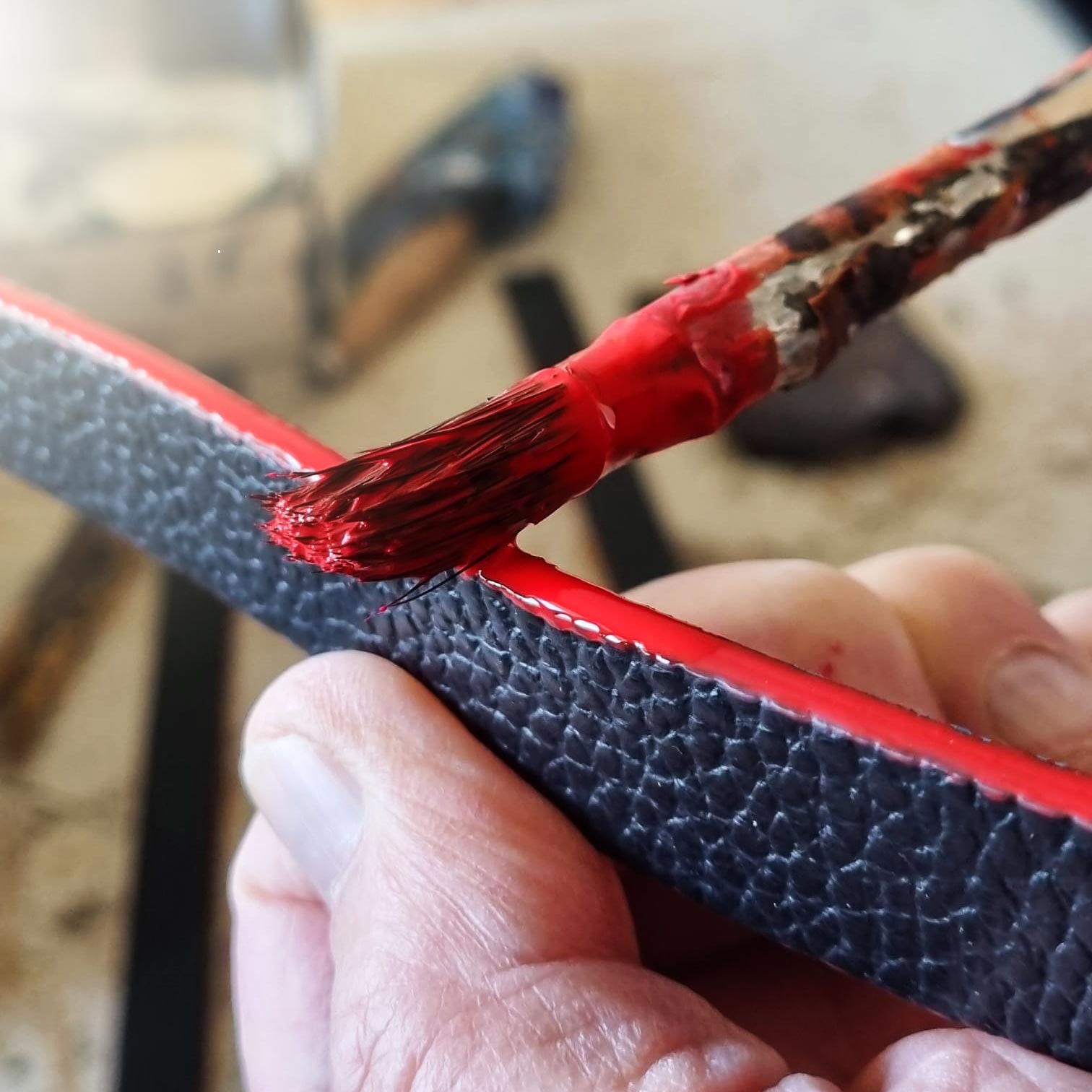 01.
Designed with detail
The Road Tripper Duffle bag collection is handcrafted and put through strict procedures to match the OPINARI philosophy. All of our products are inspired by the automotive industry and went through an extensive design process to translate car characteristics into unique creations, unmistakable supporting your personal car lifestyle
02.
Crafted with care
Embracing Italy's rich artisanal traditions, skilled craftsmen carefully create the Road Tripper duffle bag collection by hand, without the use of mass production techniques.
The painted sides undergo a seven-step process, involving layers of paint, sanding, and subsequent layers of paint. This approach lends each bag a distinctive character, setting it apart from machine-painted alternatives.
03.
Respecting traditional methods
Every component is hand-cut and sewn individually, reflecting our commitment to precision and craftsmanship. Our production process steers clear of large-scale assembly lines, opting instead for small batches that prioritize attention to detail.
"The difference between something good and something great is attention to detail"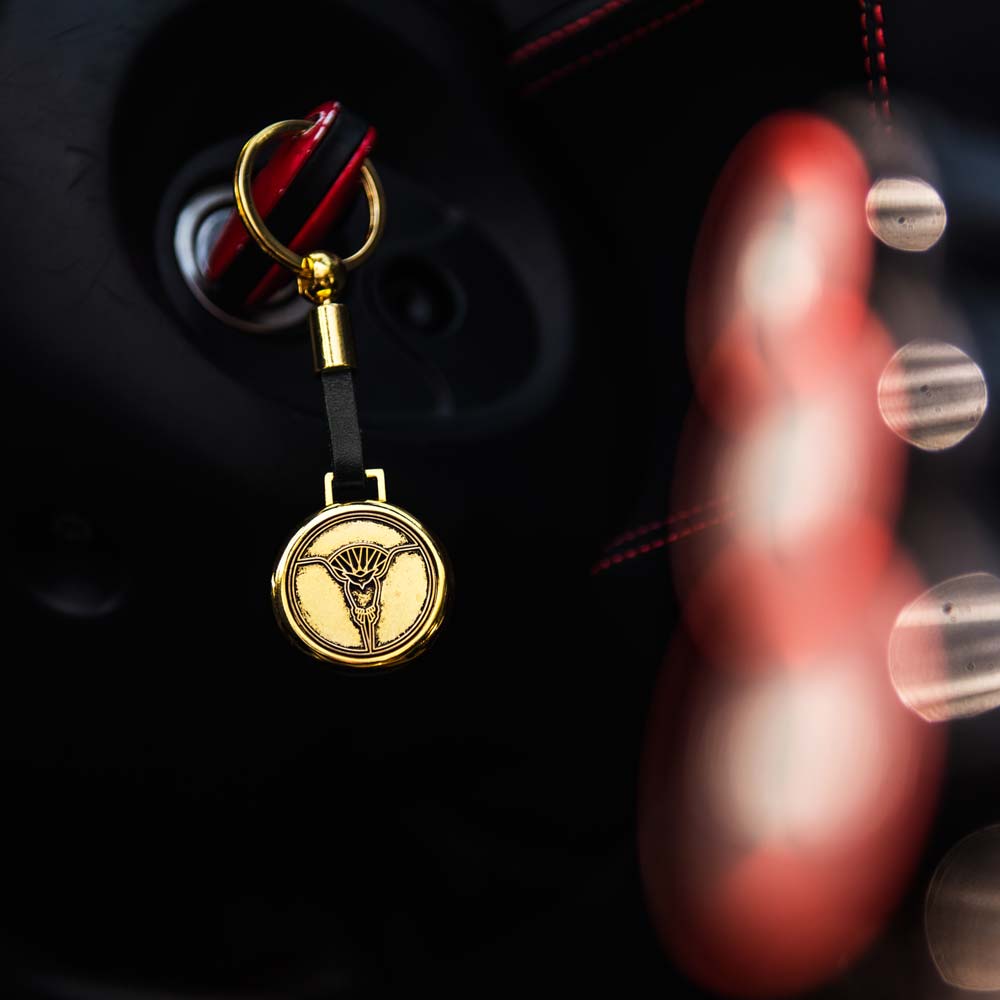 Find like minded drivers.
OPINARI products are accompanied by a carefully crafted key ring. Our aim is to unite drivers through unique expressions of their passion. We believe the beautiful key ring to be a symbol of one's search for the perfect driving experience. Now it's up to you to find like minded drivers with an OPINARI keyring and exchange your passion.
FAQ
Our customer support is available Monday to Friday: CET 9am-6:30pm.
Average answer time: 24h
Yes, we ship all over the world. Shipping costs are free on all orders over €100.
Can I return my products if I am not satisfied?

You have the right to return purchased items within 14 days, without giving any reason. This is the so-called cooling-off period. 
Please notice that the cooling-off period and the right to return your product are not applicable to customized and custom made orders due to limited resell ability. If you would like to receive more information about custom made orders, please contact us at customer@opinari-drivers.com. 

OPINARI offers this service to determine if the product is suitable and if you indeed want the product. You can use the product as far as necessary to verify whether or not you want the product, just like you will do in a retail space. Further use of the product, such as wearing the product in a public space or any other actual use, affects your right to return the product. 

When you return a product that is damaged, has been washed, the labels have been removed, is incomplete or a product contains other signs of wear that show the product was used more extensively than permitted, you are kept liable towards OPINARI for the total value of the product. All items should be returned in their original packaging. The boxes should be kept intact as they are considered part of the product. 

If you choose to return your product, you are required to return this product as soon as possible, but no later than 14 days after receipt of all the products in your order, to the address of OPINARI. You must prove that the product is returned on time, for example through a proof of shipment. The risk and direct costs of the return shipment of the product to OPINARI are for your own account. 

If you are located outside Europe (or the delivery address is outside Europe), you shall declare the returned product as "Returns and Repairs of Dutch Merchandise" on the customs declaration. Returned packages that do not have this statement on their custom declaration may not be successfully delivered to our warehouse and may incur additional fees which are for your account. 

You can use this right to return purchased items by informing us by email at customer@opinari-drivers.com. Do not send the product(s) back without having received our email confirmation in reply to your notice of returning the product(s).
What payment providers do you support?

We accept payments with
Visa,
MasterCard,
American Express,
iDeal,
PayPal,
ApplePay,
GooglePay,
ShopPay
Bancontact.
Our customer support is available Monday to Friday: CET 9am-6:30pm.
Average answer time: 24h